I remember my very first trip to Maragusan in Compostela Valley back in 1997. It was during their Pyagsawitan Festival where I was invited as one of the judges of their pageant. Back then, traveling to Maragusan was a five-hour rough road excursion. Few more trips followed after that.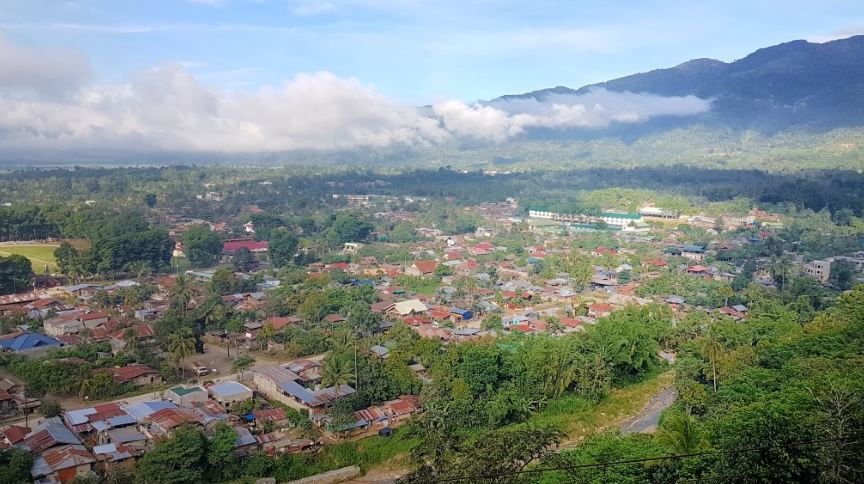 After around 10 years since my last, I finally made a return visit recently and was amazed at how the town has progressed. Even the journey to Davao Region's "Summer Capital" was now cut short to three hours.
We arrived early evening in Aguakan Cold Spring Resort for dinner. As expected, the temperature dropped to the low 20s, which was great news to us lowlanders. To keep ourselves warm, we had a few shots of their native Bya-is, a galangal wine from the Mansaka tribe. The wine is made from organically grown galangal, or locally called as "palla." While galangal looks so much like ginger (they belong to the same family), it has a sharp citrusy, almost pine-y flavor.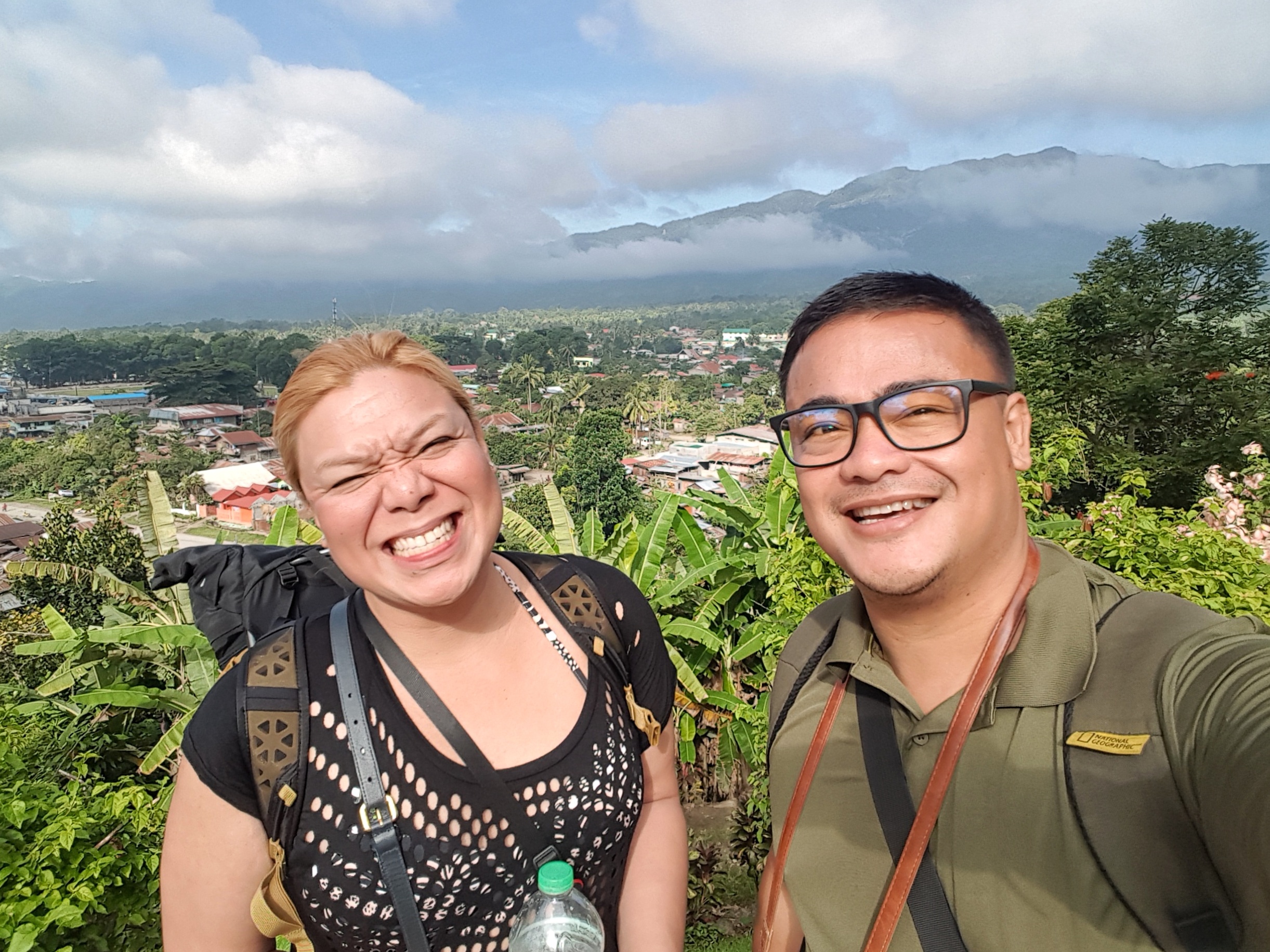 The Mansaka tribe is the original settlers of Maragusan. They lived in the thick forests and eked out a meager living through hunting and a primitive "kaingin" system of farming. While some members of the tribe resettled into the rich valleys below and blended with Bisaya migrants, others stayed behind, established their own communities where they were able to preserve their indigenous culture and traditions.
The Mansaka identified themselves as "man-Agusan," meaning settlers along the banks of Agusan River, which headwaters flow from the lofty mountain range of Mt Candalaga, the favorite peak of mountain climbers. Over the years, "man–Agusan" phonetically altered to Maragusan, while the rich terrains of Maragusan, Caragan, and Tag–ugpo is now known as Maragusan Valley.
Warmed up by the Bya-is shots, we finally drove towards the foot of Tarago Hill and boarded a cable car that took us to our rooms at Haven's Peak Highland Resort. Unfortunately, since it was already 9 p.m. we couldn't see anything during our cable ride. By morning though, we woke up to the dramatic view of the town below engulfed in fog and the mountain ranges that surround Maragusan.
After breakfast, we visited the local market before proceeding to Tagbibinta and Marangig falls, both just few minutes away from the poblacion.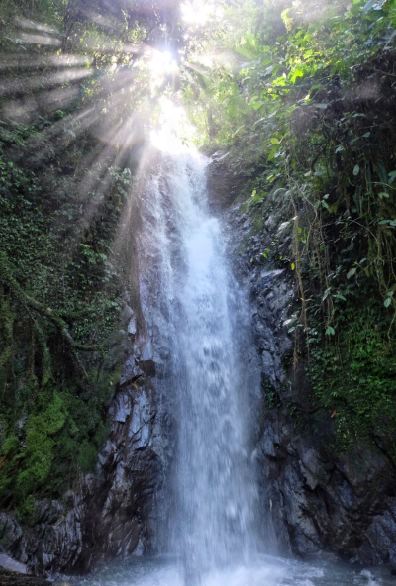 Considered one of the most unique waterfalls in the area, Marangig has a total of 13 drops down the steep mountain ridge. However, only two out of the 13 drops are easily accessible. The rest are left for hardcore mountaineers to conquer.
Meanwhile, Tagbibinta Falls features a picnic area and a spring-fed swimming pool for visitors. Unfortunately, the picnic area along with a sari-sari store and some huts are dangerously too close to the falls.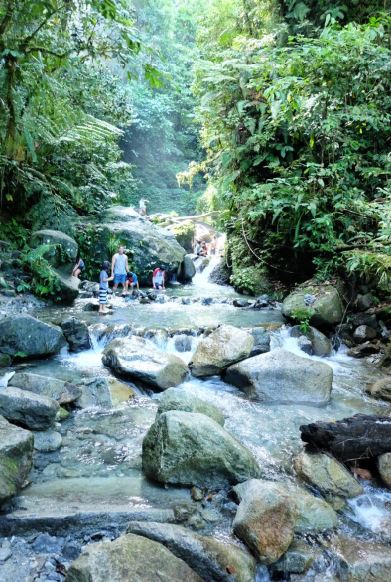 Pyalitan Falls in Dapongpong, 7.58 kilometers from the town center, is another unique attraction where visitors need to do some rappelling and boulder climbing to reach the falls.
Mount Candalaga, on the other hand, is only open during climb season, normally during summer and October. The 7,200-foot mountain is home to Rafflesia Mira, the largest blooming flower in the world, a rare breed endemic to Southeast Asia. Hopefully on our next visit, we will be able to scale Mount Candalaga and finally see in person the fabled Rafflesia.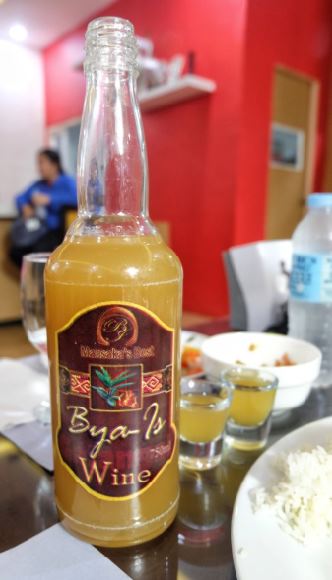 To get to Maragusan, simply take a van (usually in mall terminals) from Davao City to Maragusan. Fare is around P250. You can also take a bus from the Davao Overland Terminal to Tagum, then take another bus to Maragusan.