In 1968 Rotary Club of South Davao was chartered, the third in the Region. And on February 12, it celebrated its 51st charter anniversary at Marco Polo Davao. Two of its original members, Braulio Lim and Abdullah Aquino, who remain active in attending meetings regularly, continue to be generous contributors and donors to the club's humanitarian projects.
This year, with the Rotary International theme "Be the inspiration," its current President, Norma "Nomi" Monfort announced that the flagship campaign called Rotary Step Towards Change, in partnership with the Philippine Bats for Peace Foundation, will soon be launching a back to back series of events that will highlight Rotary's role as a catalyst doing "service above self."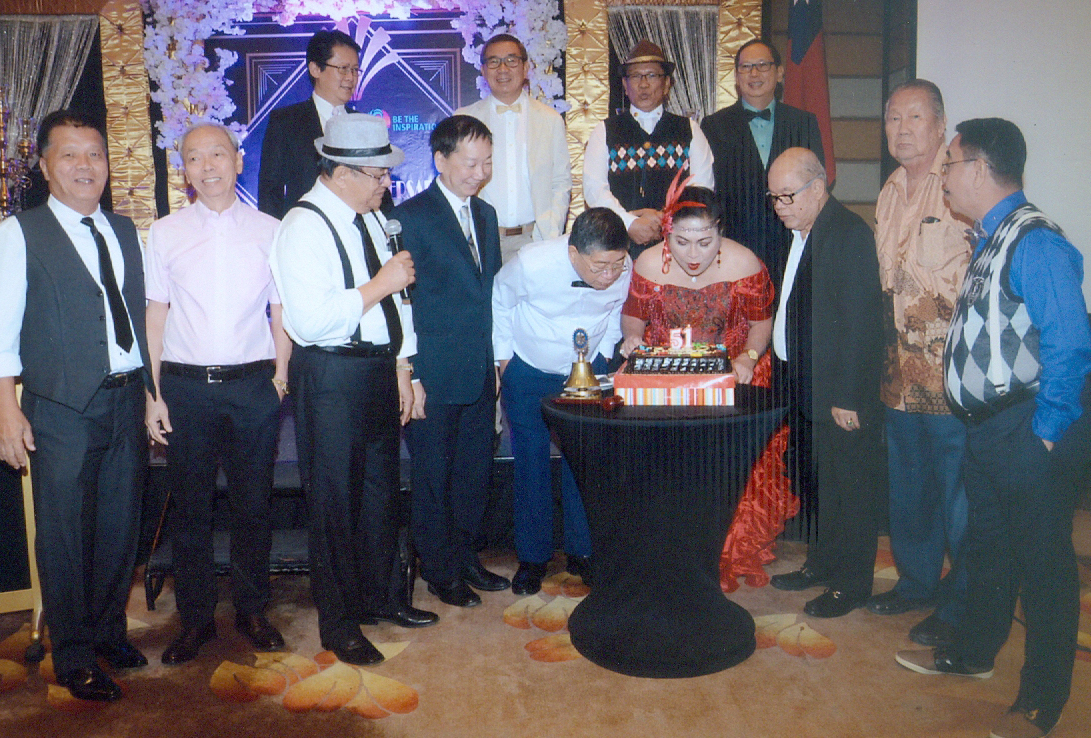 Nomi believes that upon accepting the Rotary presidency, her role became significantly meaningful because as the Bat Mama of the Guinness World Record Holder Colony, she is the steward of the bat colony which services the entire Region XI night after night. She can now pursue her vision in finally getting the Region to give the long overdue credit to the misunderstood, even often feared and loathed bats, due to ignorance, when in fact they are the true symbols of motherhood possessing leadership secrets which will inspire our youth and leaders in our quest for change.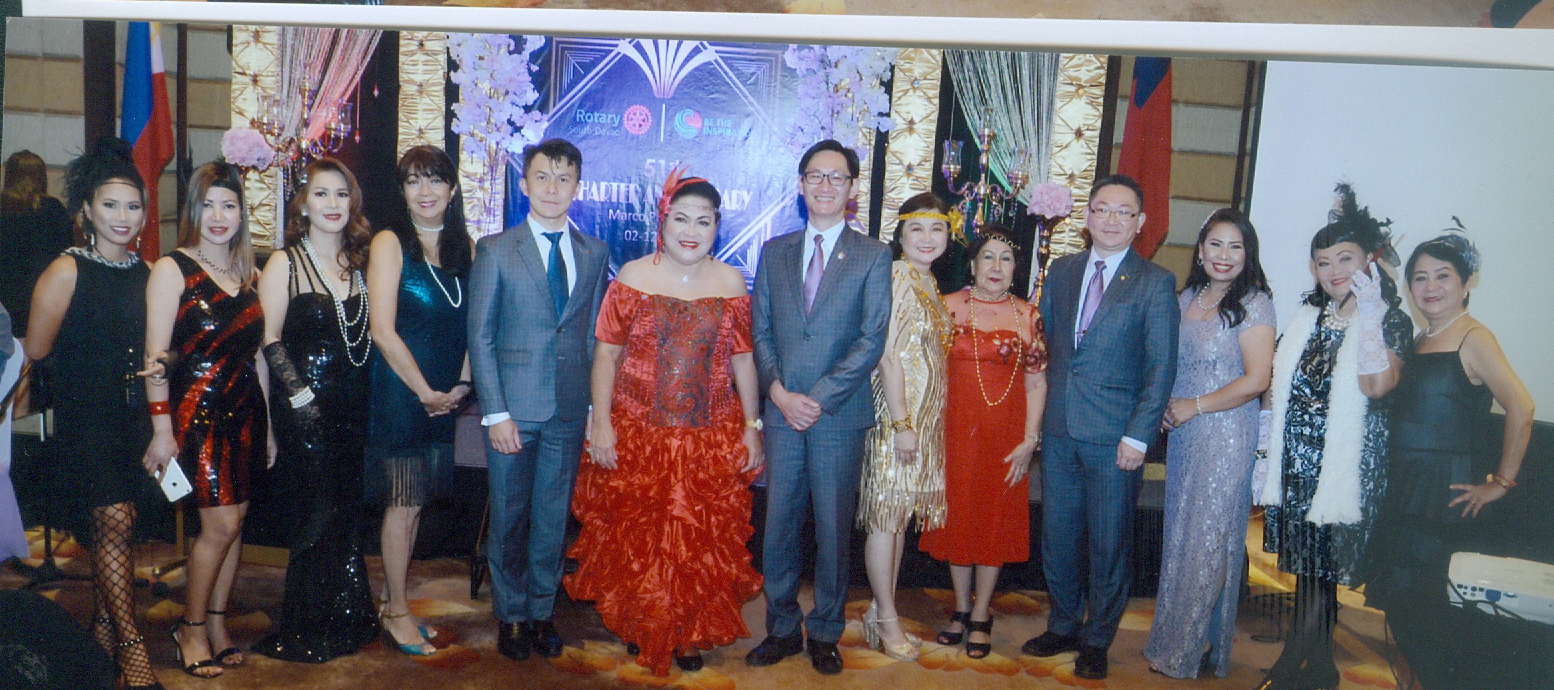 The Rotary Club of Taipei Ching Hua, Taiwan with its current president Cheng "Atlas" Chang, president-elect Chin An "John" Chou and immediate past president Chen-Wei "Jason" Hsiem, flew over to attend the recent milestone celebration to also formally signed the sisterhood agreement between the two clubs as joint partners in various service projects in the Region. Both clubs have agreed to seek a Rotary Foundation Global Grant which will create multiple livelihood projects upon building the much needed and talked about Chiroptorium (artificial bat cave) very badly needed by the Samal based colony, now alarmingly overflowing with these single specie non migratory creatures who, without them, Nomi says, Davao can never claim the slogan "Davao, Life is Here."
The theme of the event and attire of the affair was Gatsby.