This coming Valentine's Day, treat your special someone or people close to you by heading straight to Seda. It's the extra special day for expressing your love and appreciation for the person or people you adore. And what better way to do it than to take your dear heart or loved ones to a romantic five-course wine pairing dinner at Seda's signature restaurant, Misto, with its rustic-themed Valentine's Night.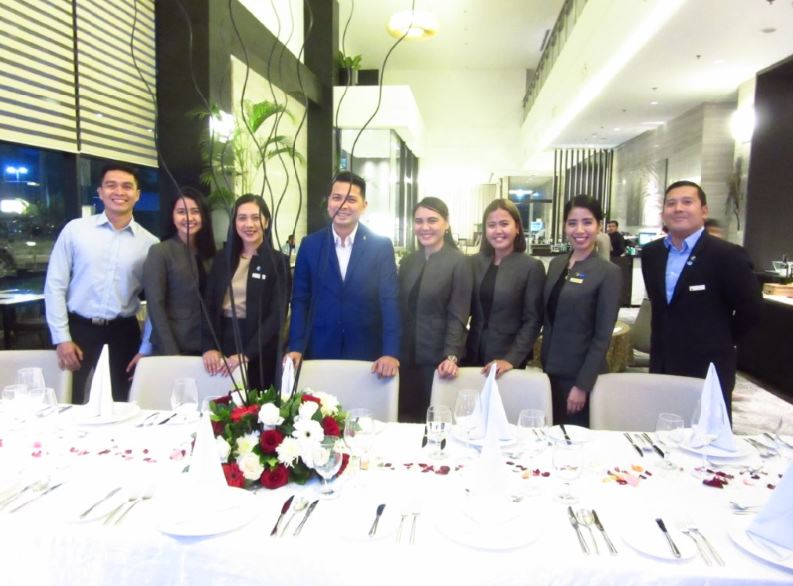 Executive Sous Chef Giovanna "Bang" Flores-Sibala (who is blooming and so in love these days) and her culinary team will heartily prepare for you an unforgettable dinner in your life dubbed as "Say Eat With Love."
"The five-course dinner which features Misto's signature Angus Roast Beef, a pasta trolley, and a dessert buffet along with the plated dishes, will be in Seda's T'nalak function room which will be elaborately decorated and made more romantic with live background music," reveals chef Bang who truly is lovelier and more inspired this second time around.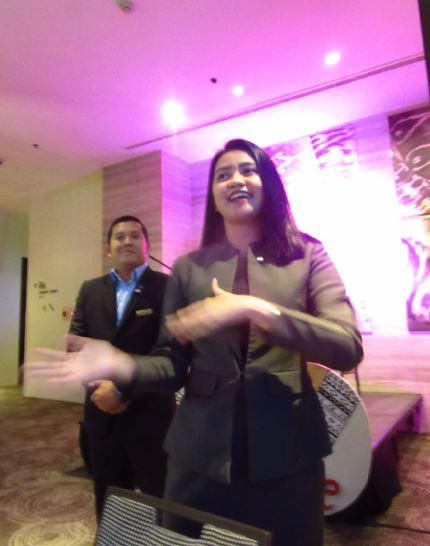 The cold appetizer will include Smoked Salmon with cucumber and veggies drizzled with a lemon-honey dressing. Next comes the Parmesan Tomato Basil Soup best accompanied with a Mozzarella and chili flat bread sticks; and a Pan-Seared Tiger Prawns with potatoes, veggies, mushroom with an accompanying Spring Pea Truffle Sauce for the main course. The dinner buffet will also offer Angus Roast Beef, Garlic Butter Mushroom Pork, Cheese, Bacon and Chicken Rolls, Fish Piccata and Seafood Saffron Cream Sauce Linguine. Writing this makes my mouth water recalling the fortunate food tasting preview we had earlier with chef Bang upon the invitation of the sleek GM Kennedy Kapulong who always looks dapper in his custom made suit and the ever charming Seda Communications Officer Faith Dimaano. Chef Bang is truly inspired with such a passion these days in concocting her dishes made straight from her heart.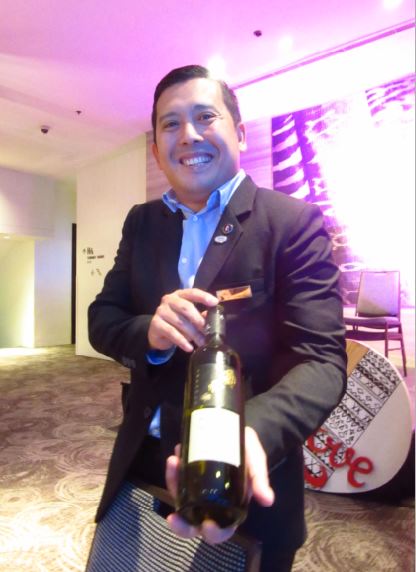 "You should see the carvery and especially the dessert station as they will showcase a spread of delightful treats such as Lamington Cake Bars, Vanilla Buttercream, Peanut Butter Mousse Cake, Heart Croquembouche, Caramel Kitkat Cake, to mention some." Indeed, these sweet delights are chef Bang's specialty. They're simply so tempting and delicious for a sweet-toothed food lover like me.
Seda also offers Valentine Room Packages from Feb. 10 to 17, 2019, which comes with pralines and a bottle of wine for the lovey clients. On February 14, a special room and dinner package is available which will include overnight accommodation in a De Luxe Room; Buffet Breakfast for two; Valentine's Dinner for two plus the pralines and bottle of wine for the hotel guests who check in.
Yes, "Say Eat with Love" this Valentine's Day at Seda Abreeza.