THE PHILIPPINE Eagle Foundation (PEF) and Reduce Reuse Grow Inc. (RRG) inaugurated "Project RegAIN," also known as Regenerate Agroforestry for Indigenous Well-being and Nature, on Oct. 27 at the Philippine Eagle Center. 
The "Forest-RegAIN" project aims to plant and nurture 3,000,000 native trees and fruit trees on 1,200 hectares of degraded areas near the Philippine Eagle nesting sites in the Philippines, anchored on five key outcomes: improving soil health, enhancing water retention and quality, conserving biodiversity (including expanding Philippine eagle habitats), promoting ecosystem health and resilience, and sequestering carbon.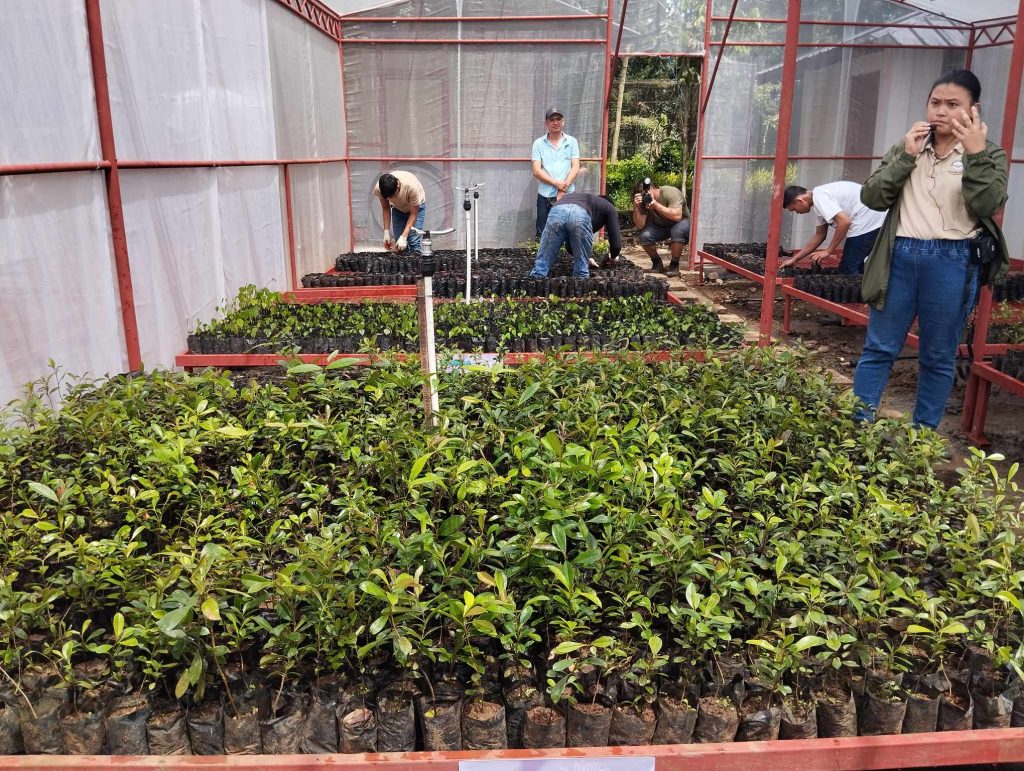 Dr. Jayson Ibañez, PEF director for research and conservation, said the project focuses on regenerative agroforestry, which means "restoring what has been lost" as more than 70% of endemic species are forest-dependent. 
"Regenerative agroforestry is intended to bring back the richness and quality of the soil, it's also restoring the water retention capacity of lands, and it's also restoring the lost biodiversity," Ibañez said. 
Ibañez also emphasized that this will also foster the well-being of indigenous peoples, who also serve as forest guardians since the majority of their culture's foundations are tied to the forest. 
The project is now in its second phase, establishing nursing facilities for the initial native and fruit trees and seedlings to be planted in designated restoration areas. The identified lands are currently dominated by invasive species, such as Cogon grass and Spiked Pepper, as utilizing these fast-growing trees for shade can help control these invasive species. 
Cory Jones, RRG operations manager, said this has been the largest project that the organization has committed to the Philippines. 
"It's pretty inspiring to think that at one point this bird (the Philippine Eagle) that is endangered, and emblematic, has inspired such diligent work, that fast-forward is now actually benefiting the people," Jones said. 
The project incentivizes "community participation in conservation efforts and provides financial empowerment to marginalized households, benefiting at least 180 Indigenous families".  
Engr. Irma Rodis, the Philippine Fiber Industry Development Authority (PhilFIDA) regional director, also gave her commitment to supporting the farmers, particularly with the planting and producing of fibers, as well as providing livelihood training, planting materials, and services for the indigenous peoples.
Agroforestry also practices contribute to food security, income generation, and cultural spaces for Indigenous well-being.
Pongnguo Rosalito Anug, Ancestral Domain Management Office chairman from the Bagobo-Klata tribe, also hopes partner agencies will help them identify indigenous tribes that genuinely care for the environment. 
"Lahat kasi ng indigenous people, halos lahat, hindi marunong. Puro pera lang ang hinaharap, pero walang mangyayari kapag puro pera. Dapat magkaisa tayo sa pag-restore ng ating kagubatan," Anug said. 
The ribbon-cutting ceremony was also attended by other public and private key partners such as ALCON Farm founder Dr. Rey Abad, Mennonite Economic Development Associates Project representative Roderick Valones, and personnel from the City Agriculture Office.