Cebu City –Pro-bound Kuresh Samanodi carved a one-over par performance for 35 points to lead Apo Golf and Country Club's charge in the Founders Class, yesterday in the ongoing 72nd Philippine Airlines Interclub men's regular championships at the Mactan Golf and Country Club.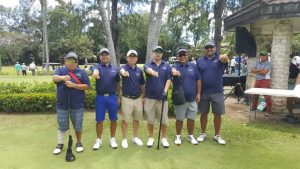 Samanodi's 35-point performance on what supposed to be his final Interclub before turning pro next month, had four birdies drilling it on holes five, 11, 13 and 16. It saw his team's chances improving with yesterday's 117 points to add on its 101 total on their initial outing.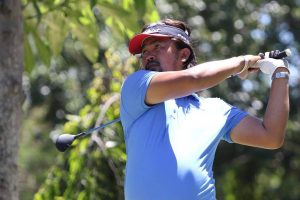 With its team total 218 points after two days, Apo Golf currently stands sixth in the 11-team roster with host Cebu Country Club leading with 245 points from rounds of 124 and 121 followed by the Orchard Golf and Country Club (121-110-231) and Riviera Golf (112-115-227) at second and third places, respectively.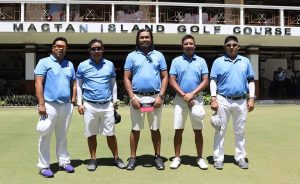 Other scorers Thursday morning from Apo Golf and Country Club included Vincent Gumapac and Jing Gavino who scored similar 29s and youthful Miguel Fusilero who added 24. Rene Diago's 17 did not count.
On opening day played at the Cebu Country Club, Apo got its scores from Karloz Alba (28), Den-den de Castro (24), Jun Grandeza (24) and Leo Fusilero (25).
For the Sportswriters Class, local bet Lanang Golf Club is at 14th spot tied with Seattle Golf Club with identical 123 points. Lanang got 67 points yesterday at the Cebu Country Club from Paul Anthony Dakudao (20), Abu Mata (19), Danny Nagayo (15) and Bok Mata (13). It added to its 56-point on day one.
Mactan Island Golf leads with 172 points (92-80) followed by Camp John Hay (83-39-170) and FilAm Fairfield (79-86-165).
Rancho Palos Verdes teams 1 and 2 which are seeing action in the Aviators Class is playing as of presstime at the Mactan Golf and Country Club.
This year's Interclub is sponsored by Radio Mindanao Network, Asian Air Safari, and Vanguard Radio Network. Also extending support are ABS-CBN Global Ltd. (The Filipino Channel), Rolls Royce, Primax Broadcasting Network, UM Broadcasting Network (Mindanao), Fox Sports, Cignal TV, GECAS, Boeing, Lufthansa Technik AG, Manila Standard, Marco Polo Plaza Cebu, Dusit Thani Manila, and Casino Filipino. Official hotel is Quest Hotel Conference Center Cebu.