Davao City – Phoenix Petroleum Philippines gets its 11th edition of the Phoenix Open golf tournament today, March 16 at the Rancho Palos Verdes Golf and Country Club with some 200 parbusters expected to see action.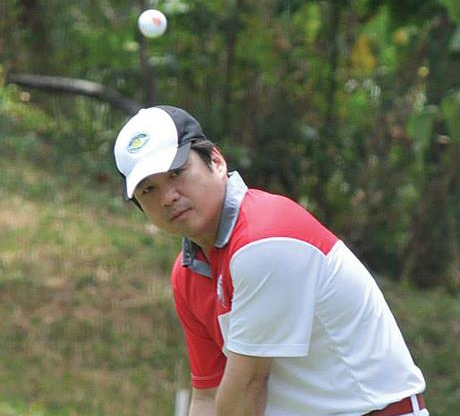 These golfers will see action in Team, Partner and Individual categories with winners receiving a Royal Selangor Pweter Plate and Phoenix Petroleum fuel cards that would go along with a limited edition of Phoenix signature golf bags.
Hole-in-one prizes for this year will be one million pesos cash, a Harley-Davidson motorcycle, two Tata Manza Petrol sedans and P100,000 worth or Phoenix Petroleum fuels and lubricants.
More, upon registration a participant will get a Rudy Project golf shirt and cap, a special edition Phoenix golf bag travel cover, and a Phoenix golf umbrella plus a chance to win hole-in-one prizes during the one-day competition.
Every player will also have a chance to win prizes in the fairway challenges and in the raffle draw during the awarding ceremony.
Phoenix Petroleum Philippines President Dennis Uy will lead the traditional ceremonial hits at 10:30 a.m. prior to the second shotgun start at 11 a.m. First shotgun start will be at 6 a.m.
The 11th Phoenix Open Golf Tournament—powered by Phoenix PULSE Technology—is presented by Phoenix Petroleum Philippines, Inc. and Pioneer Insurance, and co-presented by Harley-Davidson, Tata Motors, and Mechatrends Contractors Corp.
Major sponsors are Trans-Overseas Industrial Corp., Visayan Surety & Insurance Corp., and Measurement & Controls Technology, Inc.
Gold sponsors are Maybank ATR Kim Eng, ROTAREX, FSC Metal Corp./FMC LPG Cylinder, Clark Global Gateway Development Corp., Marra Builders, Monark Equipment Corp., Seadove Maritime Services, Inc., and Fourth Dimension.
Silver sponsor is Wortrand Petropower Corp., and Bronze sponsors are United Overseas Bank, Mithras Security Agency, PNX UDENNA Insurance Brokers, Inc., Penta Capital, Multinational Investment Bancorp, and Union Bank of the Philippines.
The Phoenix Open is a fundraising event of Phoenix Petroleum Philippines, Inc. for the benefit of the Phoenix Philippines Foundation and its projects on education, environment, health and safety, outreach, and other future initiatives.