Thanks to Japan – their introduction of capsule hotels (sometimes called pod hotels) in the late 70s gave people around the world an idea of a practical use of this then space-age inspired type of accommodation.
After 40 years, capsule hotels are now found around the world with Asia leading the pack. While others retained the no-fuss, focused-on-basic-necessities vibe, the rest have created innovative concepts and added more value services, such as lounges, sauna and steam rooms, and even ladies-only floors, to make them more attractive to travelers.
Thankfully, Davao City jumped on the bandwagon with the recent opening of Napsule Suites, located at the 3rd level of Espino Building along JP Laurel Avenue. It's a tricky location, but to make it simpler, drop off at Davao Central Convenience Store right across Camella Northpoint (before Buhangin Flyover, if from downtown), make a short walk along the driveway beside the store, then take the stairs on the right.
Napsule Suites, a play on the words "nap" and "capsule" is owned by 30 year old entrepreneur Jerome Paquit, who is originally from General Santos City, and his wife Virginia. The young couple also owns another accommodation facility in Buhangin – Kimochii Suites, a stone's throw away from the airport.
Their capsule's location is not bad either as the airport and the seaport is about 10 to 15 minutes away, and the Davao Overland Terminal is around 20 minutes. It is also walking distance to Abreeza Mall, Redemptorist Church and a few banks and restaurants.
"I was inspired with the idea during a trip to Cebu where I saw a capsule hotel frequented mostly by foreign tourists. I was amazed at how a small space could accommodate quite a number of guests," Jerome said.
Not unlike capsule hotels in other countries, Jerome wanted to attract budget travelers and backpackers to stay in their innovative lodging facility.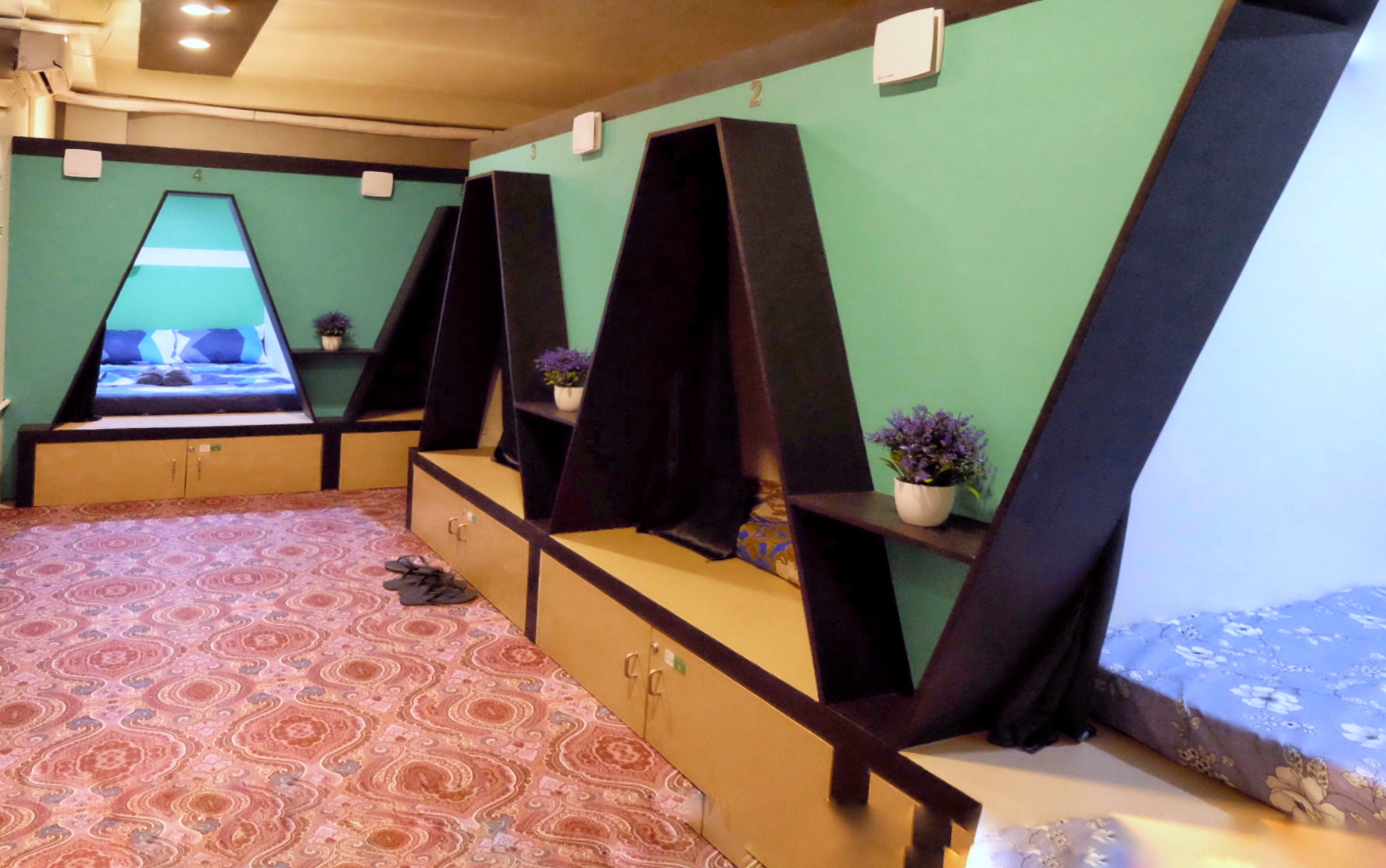 "Traffic in this area of the city is terrible at times. Our Napsule can provide Dabawenyos a temporary shelter where they can rest before heading home or to their next appointment," he suggested.
With their affordable price points, one might get tempted to stay for the night instead. Their capsule suites start at P350 for a single unit while a double bed capsule is priced at P999 for 2 persons. Their Barkada Room with bunk beds (good for six persons) is only P2,500 a night and their Tribu Hauz Room is priced at P888 a night.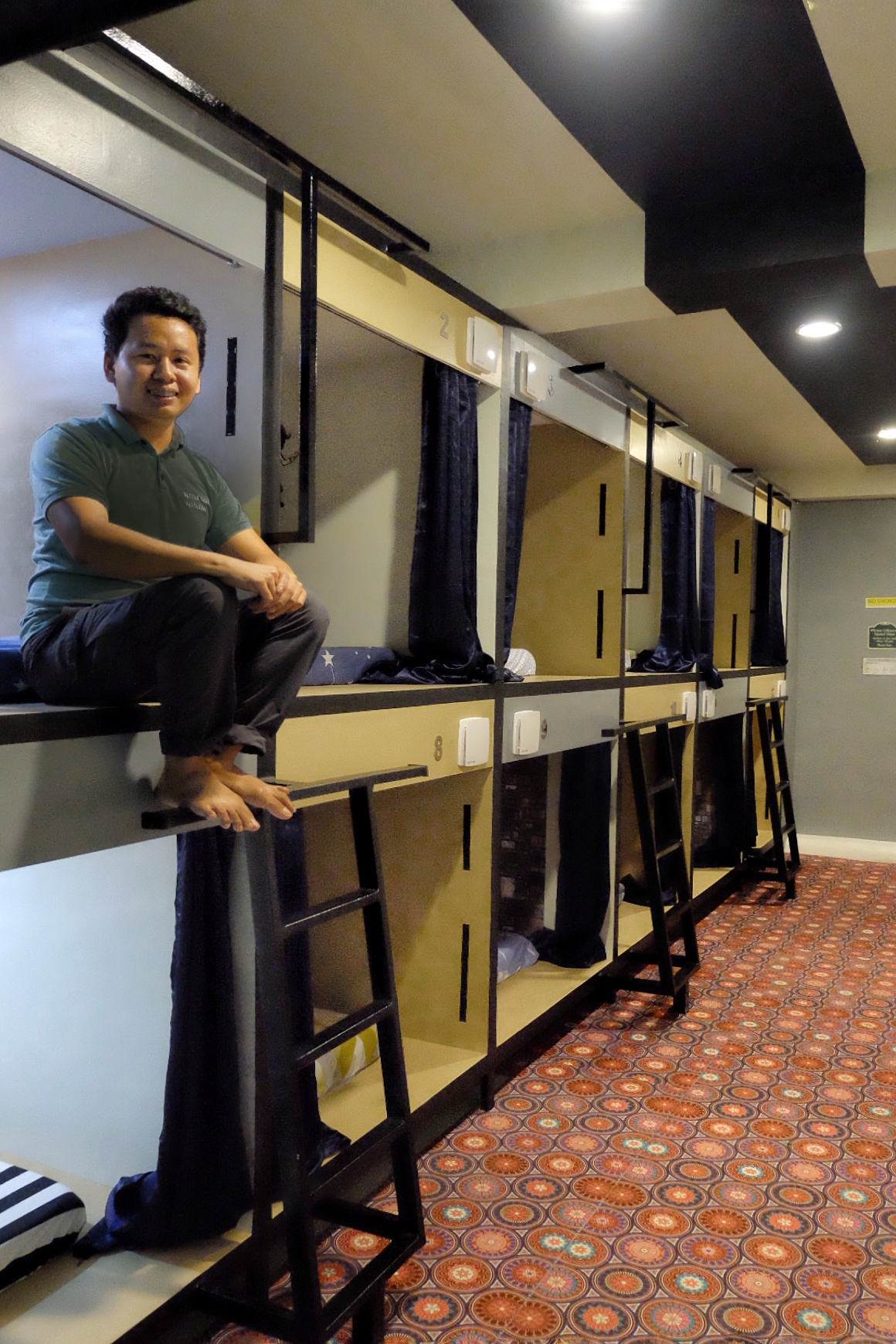 All their capsules and rooms are fully air-conditioned with WiFi access. It also has individual curtains for privacy. Toilet and bath facilities (with hot and cold shower) are located a few steps away from the rooms. They also provided a common lounge area with cable TV.
"Aside from rooms, we also have two function spaces, with the smaller one starting at P500 per hour, a perfect venue for meetings and intimate gatherings," he added.
The couple is fortunate to be a trailblazer in the capsule hotel business on this side of Mindanao as global traveler demand is on the surge. According to WiseGuy Research Consultants, global capsule hotel business profited US$159 million in 2016 and is expected to increase to US$226 million by the end of 2022 with Southeast Asia taking the lead.
Aside from the budget hotel market, it has also captured the interest of millennial travelers who are always in search of unique, personalized and most importantly, Instagrammable experiences.
"In our case, our goal is to renovate, innovate and develop more spaces here in Davao while catering to the increasing demand for accommodation," shared Jerome.