BEST FRIENDS of the Forest (BFF) Movement, a project between Forest Foundation Philippines and
Edukasyon.ph, mobilizes young advocates to help conserve Philippine forests through impactful local projects in Luzon, Visayas, and Mindanao.
October 20, 2023 – Young people are ready, willing, and able to save Philippine forests. This is what Edukasyon.ph and Forest Foundation Philippines (FFP) have proven with their recent collaborative project, the Best Friends of the Forest or #BFF Movement.
Sowing the seeds of advocacy
The #BFF Movement selected three groups out of 40 contenders, with each one proposing a homegrown project tailored to their local community's needs. Each standout group received PHP 105,000 in grant money to implement their project along with intensive training from the two organizations.
Edukasyon.ph developed a set of advocacy modules that every group member completed as part of their training. Meanwhile, FFP conducted online webinars and provided mentorship programs with local forest conservation advocates in the groups' respective provinces. The two organizations also did regular visits to further enrich the youths' understanding of the cause, cement their commitment to it, and monitor their overall progress.
Efforts finally bear fruit
The groups started on their projects in March 2023 and finished in October of the same year. The Sierra Madre Group, which represented Luzon, educated 70 students of the Malolos Marine Fishery School and Laboratory on the importance of the Sierra Madre mountain range through their program called STEM4STEM or Sierra Madre Training and Education Movement for STEM Students. STEM4STEM pooled volunteers from Bulacan State University, all of whom underwent training to impart knowledge about the advocacy of forest conservation.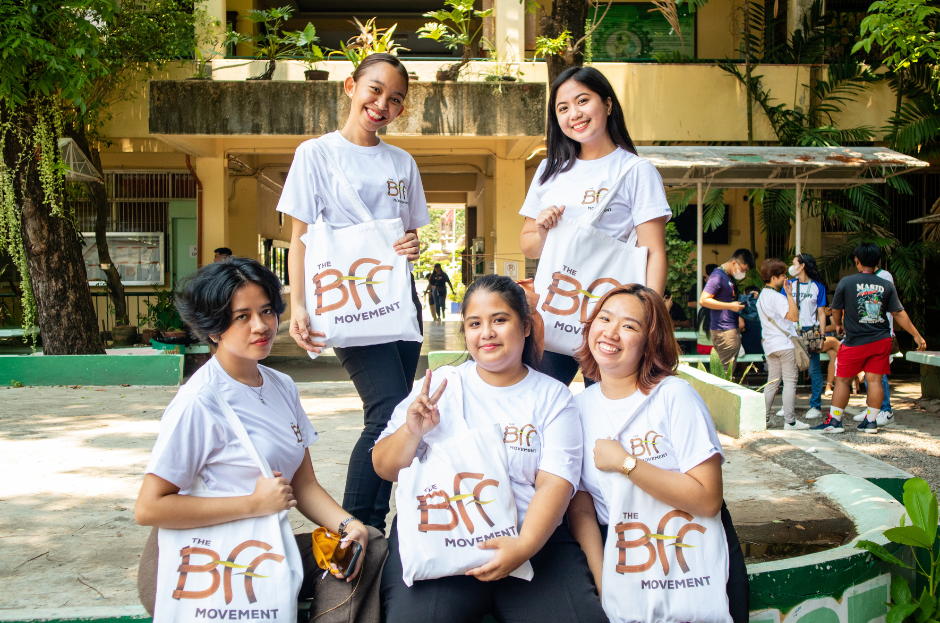 Meanwhile, the Samar-Leyte Group represented the Visayas region and completed their Mangrove Action Project (MAP). In this initiative, students from the University of the Philippines Visayas Tacloban focused on protecting and rehabilitating the mangrove ecosystem in Barugo, Leyte to sustain ecological balance, mitigate climate change, and secure food supply for its local communities.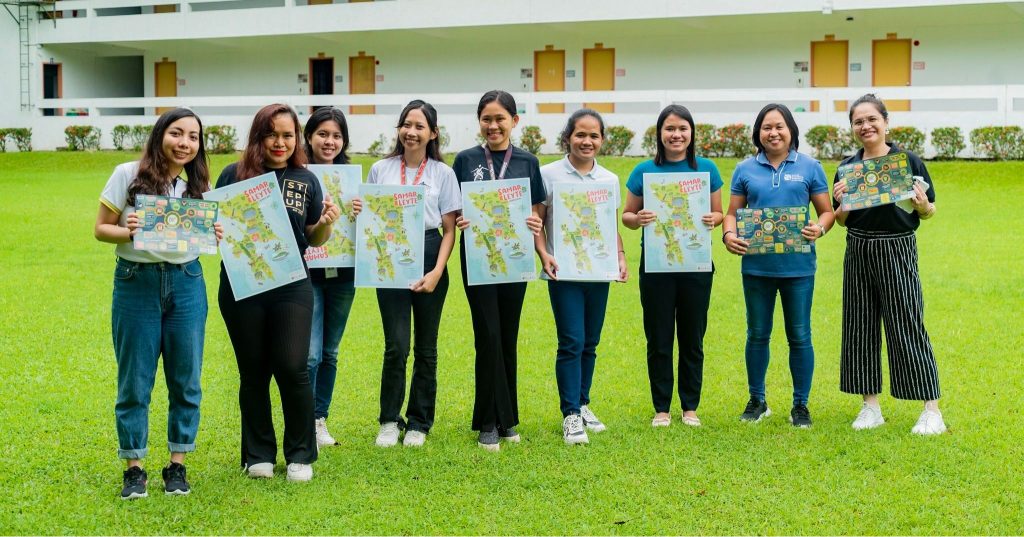 MAP facilitated the transfer of ready-to-plant mangrove propagules through the collective efforts of
fisherfolks, local government, and the community.
As for Mindanao, the Bukidnon-Misamis Oriental Group spearheaded a native tree nursery project at the University of Science and Technology of Southern Philippines, Cagayan de Oro City Campus. The project capacitated students to establish and operate a 200-sqm sustainable seedling nursery that also doubled as a practical learning hub. In the long run, the nursery is envisioned to be a viable source of seedlings that can cater to future tree-growing activities in the province.
These projects collectively represent the heart of the BFF Movement and highlight the potential of the Filipino youth to be at the forefront of environmental conservation. By equipping them with the necessary knowledge, skills, and resources, Edukasyon.ph and FFP planted seeds that have taken root in the hearts of these young advocates.