This list might be a little anticlimactic given that list-making is usually done at the end or start of the year but in the case of films, it isn't really such a time-bound activity. For ardent cinephiles, it takes some sort of diligence and discernment as it assumes a certain kind of religiosity and frivolity at the same time. Also, in the current state of film distribution, some films which premiere on a film festival sometimes gets a release the following year, as is usually the case with independent films, whether these are international or homegrown.
Last month, I took part in an annual poll by Pinoy Rebyu, an aggregate film poll which tallies the best of Filipino films for the year. Prior to this poll, I already made a "best of 2018" list that included films which were shown in Davao. I ended up submitting the more comprehensive list, including films I saw at film festivals in Manila, also realizing that in my top five, only one film has not been shown in Davao.
Taken as a whole, these films represent a society in various states of chaos and decay, with characters that occupy the margins of grand narratives continuously perpetuated by mainstream media.
We Will Not Die Tonight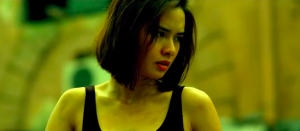 One of the more successful entries in last year's hotly-contested Pista ng Pelikulang Pilipino (PPP), Richard Somes' tribute to the 70s-80s action film has been compared to Buybust, but where Erik Matti's film failed, WWNDT succeeds because of its clear disposition as a genre film. It is not didactic and confused like Buybust is with all its massive moralizing. Somes' film brims with chaos but not the orchestrated, show-offish kind. It succeeds because it thrives in this very chaos and desperation that the characters find themselves in, most especially the heroine Cray (Erich Gonzales), a stuntwoman in films, occupying the lowest rung of the ladder in their field of work. It is a chase film all throughout but the importance of this context and representation reverberates throughout the entire bloody survival game.
Signal Rock
When I saw the film Badil, a story about electoral corruption in a small town, and one that features Dick Israel's last and most indelible performances, I did not have an idea that it was directed by Chito Roño, who is mostly known for helming horror films. Roño replicates the small-town dynamics in Signal Rock, which won best film at last year's PPP. The triumph of the film is really found in Rody Vera's superbly-written screenplay, which portrays tight-knit connections in an island community in Samar beset by globalization and migration, where its maidens are shipped off for marriage or overseas work. This being caught in limbo is depicted by the constant trips of the main character Intoy (Christian Bables) to a beach rock to get a signal so that he can contact his troubled sister (voiced by Judy Ann Santos) abroad.
A Short History of a Few Bad Things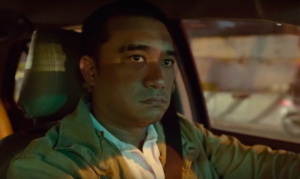 During the Cinema Rehiyon last week, a young filmmaker friend messaged me after seeing Cebuano director Keith Deligero's new film, which got a Special Citation at last year's Cinema One Originals Film Festival. "I think he's the most original filmmaker in the Philippines right now." And I'm not surprised really. Deligero's brand of DIY-punk filmmaking is very evident in the way his narratives take the form of exciting rehashes of the same old yarn. From the coming-of-age tale in Iskalawags, to the re-imagination of an urban legend in Lily, and this time, a re-working of the detective story that is rooted in his hometown of Cebu. The film opens with Lav Diaz's guitar free-verse singing, and the film pretty much goes on like these ramblings. But once the twist unfolds, Short History's preoccupations land with the definitive thwack of forgotten memories and historical injustices.
Sa Palad ng Dantaong Kulang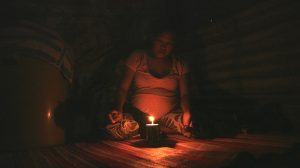 The title of Jewel Maranan's immersive documentary about the gradual displacement of informal settlers in Tondo has the poetic ring of Brocka's social realist masterpiece. And in a way, despite the difference in approach, Maranan's film mirrors the same inequalities and class struggles depicted in Brocka's and other films of that era. Palad slowly builds the world not only within the cramped, junk spaces of Tondo but the modern world around it – inundated by industrial noise and the sight of endless destruction-construction in the name of capitalist progress.
Yield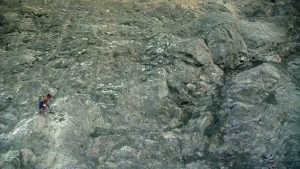 Victor Tagaro and Toshihiko Urio's Yield is in same vein of immersive, observational discipline employed by Maranan. Although the film is a little over 90 minutes, the cut is made from over five years' worth of footage. Yield documents the lives of various children in different states of suffering and toil – from child labor to crippling diseases. The most prominent in the narrative involves the young boys engaged in stonecutting. As the camera focuses on these boys, their frames pitted against the immensity of the mountain, they are dwarfed and made vulnerable by the grueling labor conditions and the seeming inescapability of work as survival. Showing these different struggles, the film creates this larger canvas of suffering and the power structures that continue to perpetuate this injustice.