It does not matter if we celebrate this twice at the start of 2019 it is a worldwide merrymaking for all, not only for the Chinese, but for us Filipinos and Chinoys.
Feeling the spirit of anticipation in the malls and hotels in Davao City, we saw the mall-goers at Abreeza admire the tree laden with lanterns, "ang pao," and other items.
There were displays of bangles and good luck charms to welcome the New Year and even Hopia and Tikoy were selling fast as this is said to bring good luck for those who have these on their tables as the new year approaches.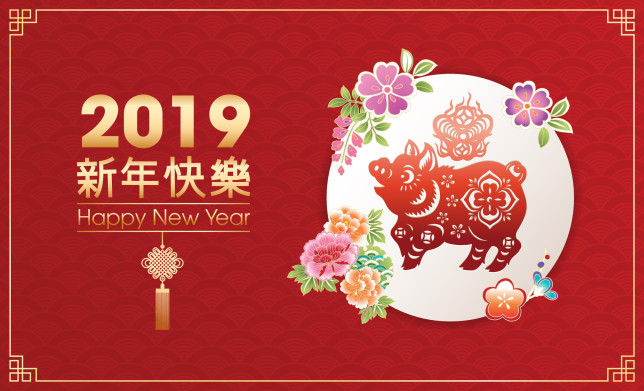 We would like to re-echo what the predictions we have read for the readers to know what is in store for them. In the mall, predictions have been placed on big standees so everyone can read their fortune according to their zodiac sign. Since it needs a lot of space to write all the predictions, we chose the sign of the Pig for the New Year, 2019.
"This year is a year for personal advancement. You should use your free time to make yourself better in one way or another. 2019 is a highly conducive year to learn new skills, so you might want to begin with that.
You will be able to use 2019 as a year to reach a sort of balance in your life. It will be easier for you to organize yourself and plan for the future. In general, it is a year for preparing for what's to come next.
Stable income, favorable investment fortune, and unexpected expenditure
On the one hand, their excellent performance at work can ensure a stable salary income. On the other hand, Pig people are predicted to have good luck in investment. Even so, they need to keep in mind that investing too much money is still not a wise decision. In the meantime, it is necessary for them to make a reasonable plan for expenditure in case of many unexpected expenses.Avoid getting drunk, take care of cardiac and respiratory systems
It is predicted that their health would be normal in the year of 2019. Although they could be busy at work, it is still important for them to spare enough time for exercises and outdoor activities, have regular medical checkups, and take especially good care of their cardiac and respiratory systems. In addition, the Pig fortune in 2019 suggests them to reduce the times going to crowded and bustling places like bars and KTV rooms, as they are very likely to get involved in physical conflicts there after getting drunk.
Supported by superiors, entrepreneurs engage in real estate
According to Pig fortune prediction in 2019, they can receive great help and guidance from their colleagues and superiors at work. With these useful advices, they are able to know more common rules at work and thereby avoid making mistakes. However, they might get a bit of depressed for being restricted by too many regulations. Entrepreneurs may consider about starting a business in real estate to gain much benefit, but they should learn how to get relaxation from the stresses coming from the career.
Love and Relationships
Sweet love life for single females, fair fortune for males
Based on the Pig fortune prediction in 2019, single females born with the Pig sign of the Chinese zodiac will have good luck in love in 2019. According to the prediction, they might fall in love with a possessive male, but Pig females can finally take the advantage in the relationship and have enjoyable interactions with their partners. Thus it is not difficult for them to get breakthroughs. However the love fortune for males may not be that favorable. It is suggested for them to attend more social events for more opportunities to meet new friends of the opposite sex. (Photos taken at Abreeza Mall).
Credits: Text and one photo-Google.com