Marco Polo Davao makes history in our beloved City as the first establishment to put up an Easter Tree for this coming Easter celebration.  The tradition of decorating trees with elaborately made eggs for Easter is centuries old.  The egg is considered an ancient symbol of life all over the world.  In Christianity, Easter eggs or Paschal eggs symbolize the empty tomb of Jesus from which the Lord resurrected.  There is also an ancient tradition of staining Easter eggs with the color red "in memory of the blood of Christ should as at the time He was crucified."  No, our red-colored, salted eggs have no religious meaning at all.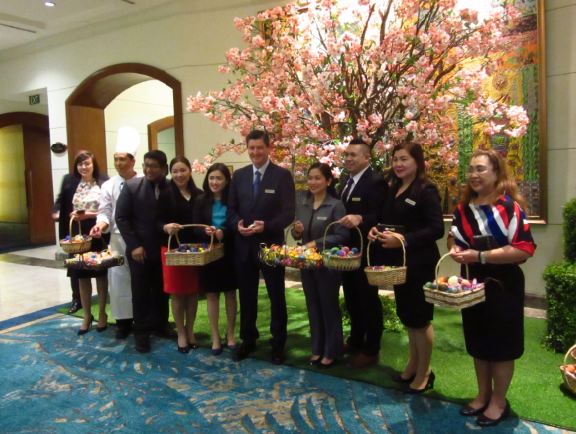 In Europe, Easter eggs are used to decorate branches of outdoor trees and bushes as is practiced mostly in Germany and Austria and in other German-influenced countries like Ukraine, Poland, Czech Republic, Hungary, and the Pennsylvania Dutch region of the United States.  Eggs are also used as decorations for May Day, Christmas, Whitsun (or White Sunday, the 7th Sunday after Easter), and the summer solstice.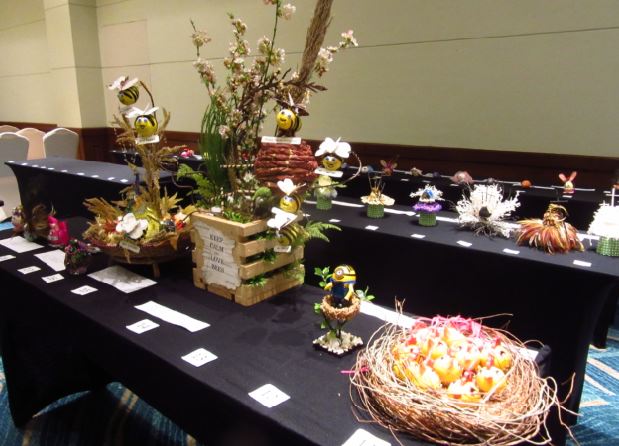 Of course, the most famous Easter eggs, the Imperial Faberge eggs, are made for the Russian Tsars Alexander III and Nicolas by Peter Carl Faberge to give as gifts to the royal wives and family members.  The first jeweled egg made by Peter Carl Faberge was for Tsar Alexander III in 1885.  There are 50 of such Imperial Easter eggs by Faberge.  Only 10 remain in the Kremlin from among the Romanovs' collection of Faberge eggs.  These precious eggs are made of gold although the Alexander Palace egg of 1908 is made of jade.  Based on how ornate the Imperial Faberge egg is, it costs from $ 9.58 million to $ 28 million at present value.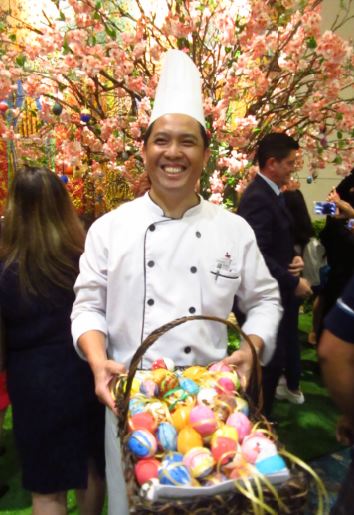 The Marco Polo Davao Easter eggs, on the other hand, come hand-painted in multi-colored patterns.  Some are painted and interestingly decorated as cartoon characters or animals.  Religious themes are also incorporated into some of the Easter eggs while others are ornately covered in various materials like peacock and chicken feathers.  Indeed, the staff of Marco Polo Davao showcased their artistry through their Easter egg masterpieces.
"We use at least 500 eggs daily in our restaurants so there are lots of egg shells we had to decorate to beautify our first ever Easter Tree," commented Jeline Gison, the Marco Polo Davao Communications Officer as she added, "We will make the Easter Tree our annual tradition only here at Marco Polo Davao."  The Easter Tree beautifully decorated with all sorts of Easter eggs approximates Japan's iconic Cherry Blossoms Tree made by the hotel's talented florist, Dion Balofinos.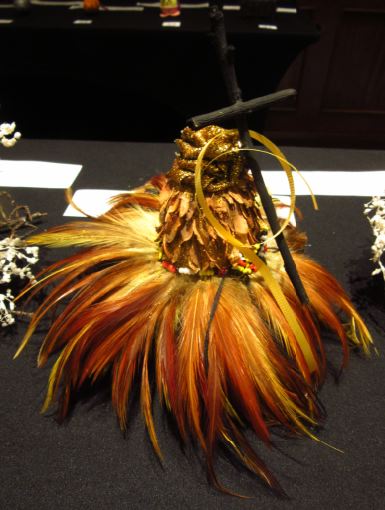 "Marco Polo Davao celebrates the Easter season with 'egg-citing offerings.  We have the Easter Holiday Family Staycation promo with a breakfast buffet and the special Piccolo Kids Club amenities for children below 12 years old.  On April 23, we have the Egg-citing Easter Sunday event at 2:00 p.m. at the Jade Ballroom with Easter bento box snacks, party giveaways, and egg hunting games with prizes.  Cafe Marco invites you to its Egg-citing Seafood buffet for lunch and dinner this April 18-21.  Cafe Marco features its smoked salmon pate with toast; seafood terrine with mussels; live sashimi of fresh tuna and salmon; Thai hot and sour soup with shrimps; seafood paella; coconut blue crab with jackfruit and chili; and mixed seafood bruschetta with teriyaki glaze and sesame seeds; among others still.  At the Polo Bistro, the offering will be a special tuna pasta dish, fillet of tuna belly and seared sea scallops," informs Jeline Gison.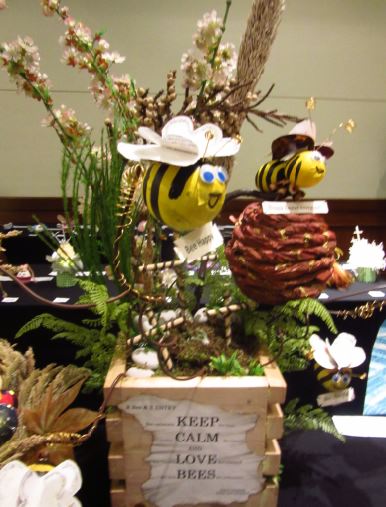 Yes, after days of fasting and abstinence in observance of the Holy Week, indulge yourself with Marco Polo Davao's offerings for this coming Easter.  Easter is the most important and oldest festival of the Christian Church celebrating the resurrection of Jesus Christ.