Davao City – Palaro Pambansa-bound players dominated the 82nd Araw ng Dabaw Under 19 Open Beach volleyball tournament held over the weekend at the Felis Resort.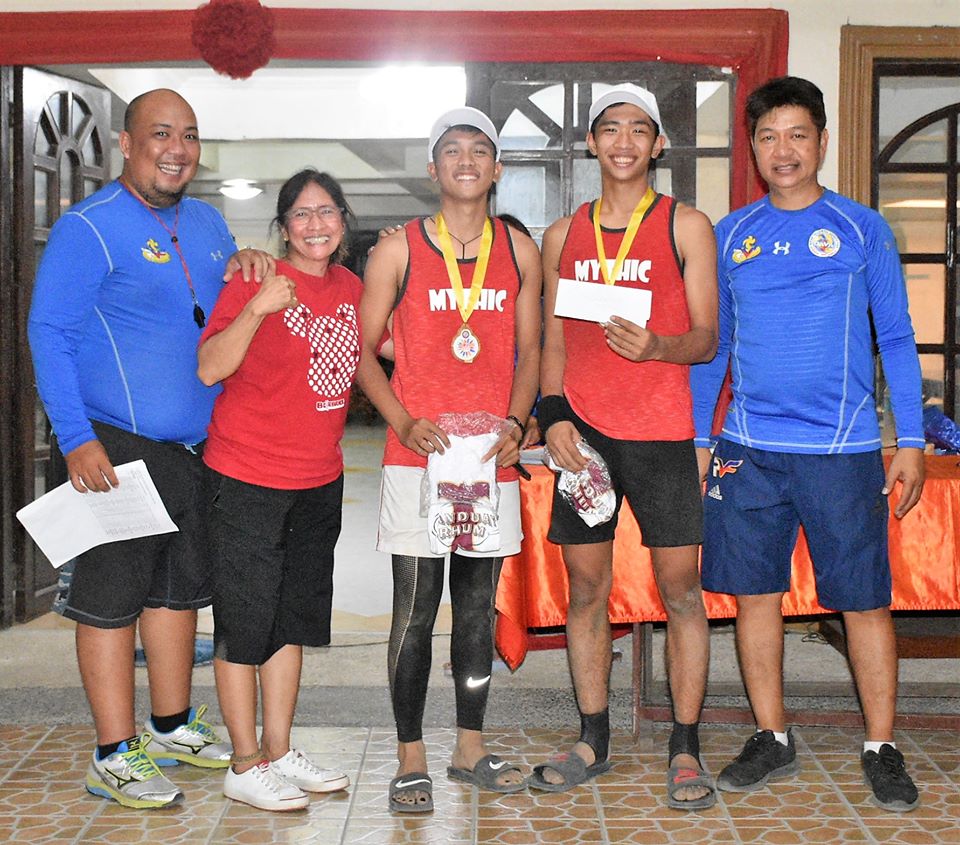 Team Mythic of Dux Euan Labio Yambao of University of Immaculate Concepcion (UIC) and Aljon Jimenez of Mati National High School emerged as champion after beating UIC's Eric John Lagare and Patrick Yap of team Playgirls, 21-16 in the gold medal match.
Yambao and Jimenez are members of the DAVRAA boys volleyball team which will see action in this year's Palarong Pambansa set on April 28 to May 4, 2019 here in Davao City.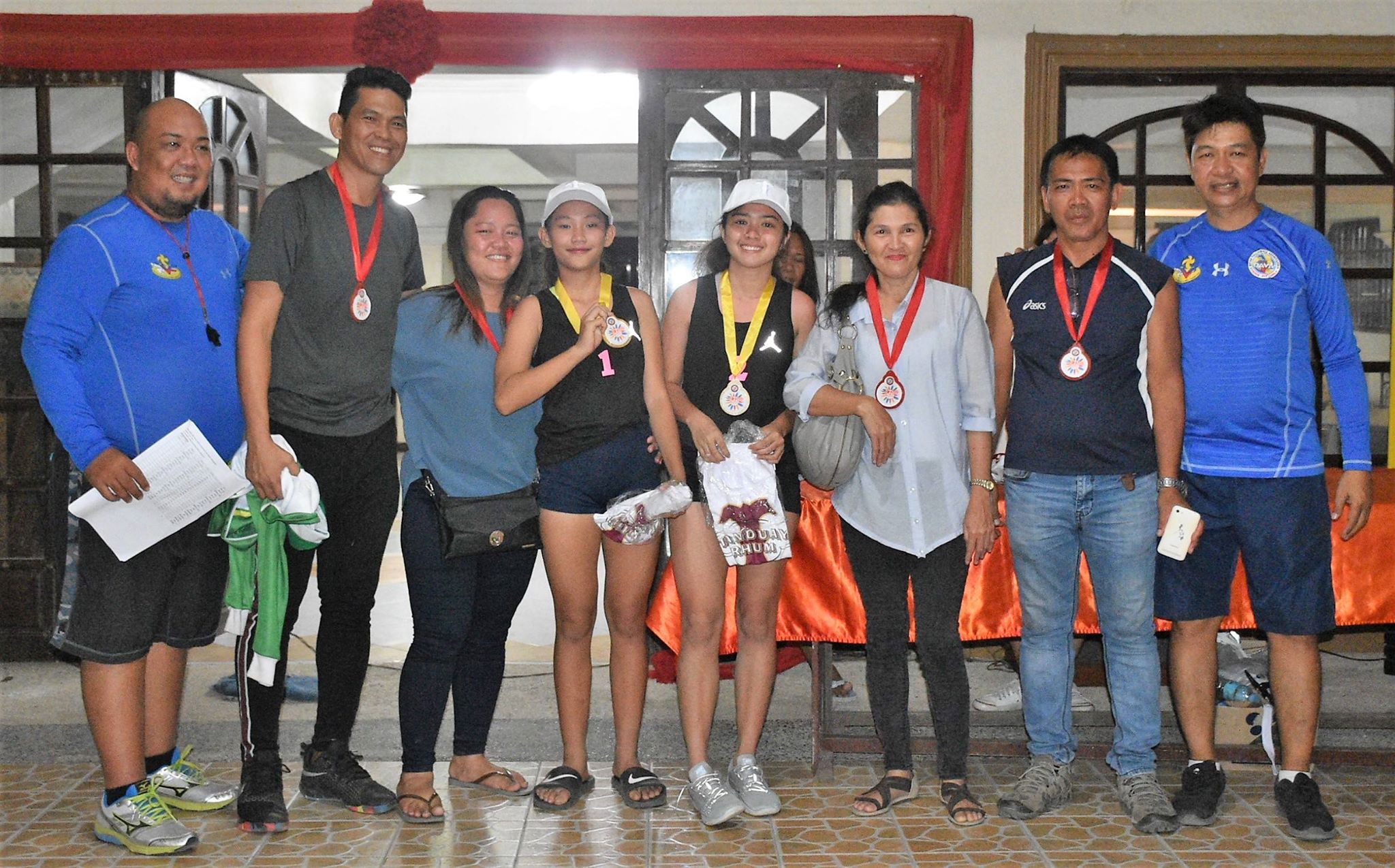 Their road to the title saw victories over team ADME (Jayrad Adeva and Karl Mejia), 21-5 in the quarterfinals and a 26-24 squeaker over the Ateneo de Davao pair of Lourdz Magno and Kobe Miranda of team Maganda in the semifinal round.
Magno and Miranda are their teammates in the recent DAVRAA meet.
In the distaff side, DAVRAA elementary spiker Abiguel Blanco of Hizon V. Hizon ES and Dazzle Apila of University of Mindanao-Tagum composing team Beauty outplayed the pair of Mari Antonette Balagtas and Marie Dhel Tawali of the Heneral Fins squad, 21-13 to cap the gold medal.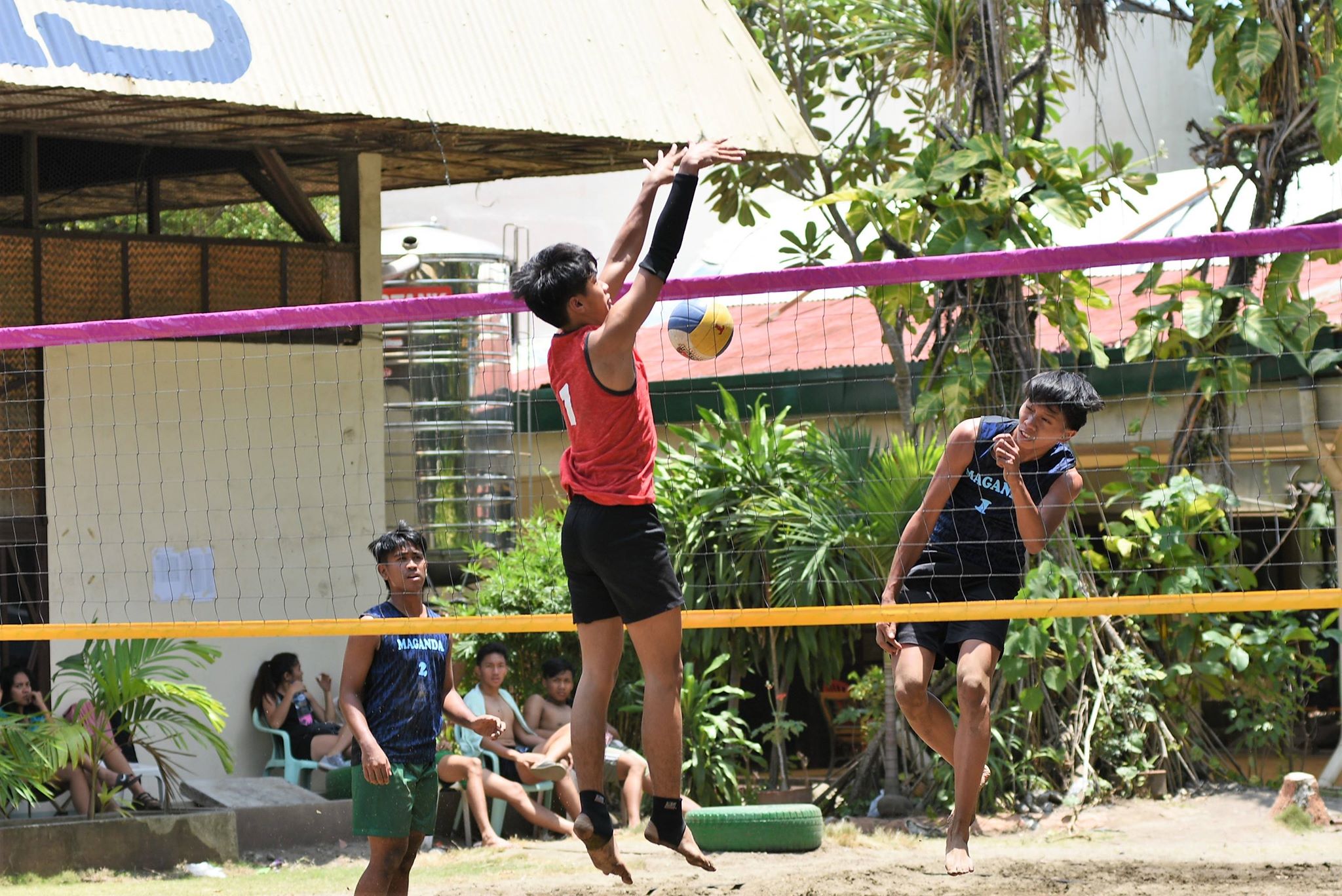 Cash prizes from the DAVA (Davao Amateur Volleyball Association) and medals from the City Sports Development Division Office were given to the winners of the two-day tournament which was also supported by Felis Resort, Philippine Volleyball Federation, Tanduay Athletics and Natures Spring.