It was a day to remember when the Inauguration Ceremony of the Consulate-General of Japan in Davao took place. As history reveals, Davao was known as "Little Tokyo" before the Second World War broke out in the Pacific. Takehiro Kano, Minister & Deputy Chief of Mission in his welcome speech at the Waterfront Davao Insular Hotel on February 10, 2018 mentioned that the Japanese first came to Davao in 1903.
A Cultural Presentation took place which featured a Taiko Performance by the Mindanao Kokusai Daigaku as the opening salvo.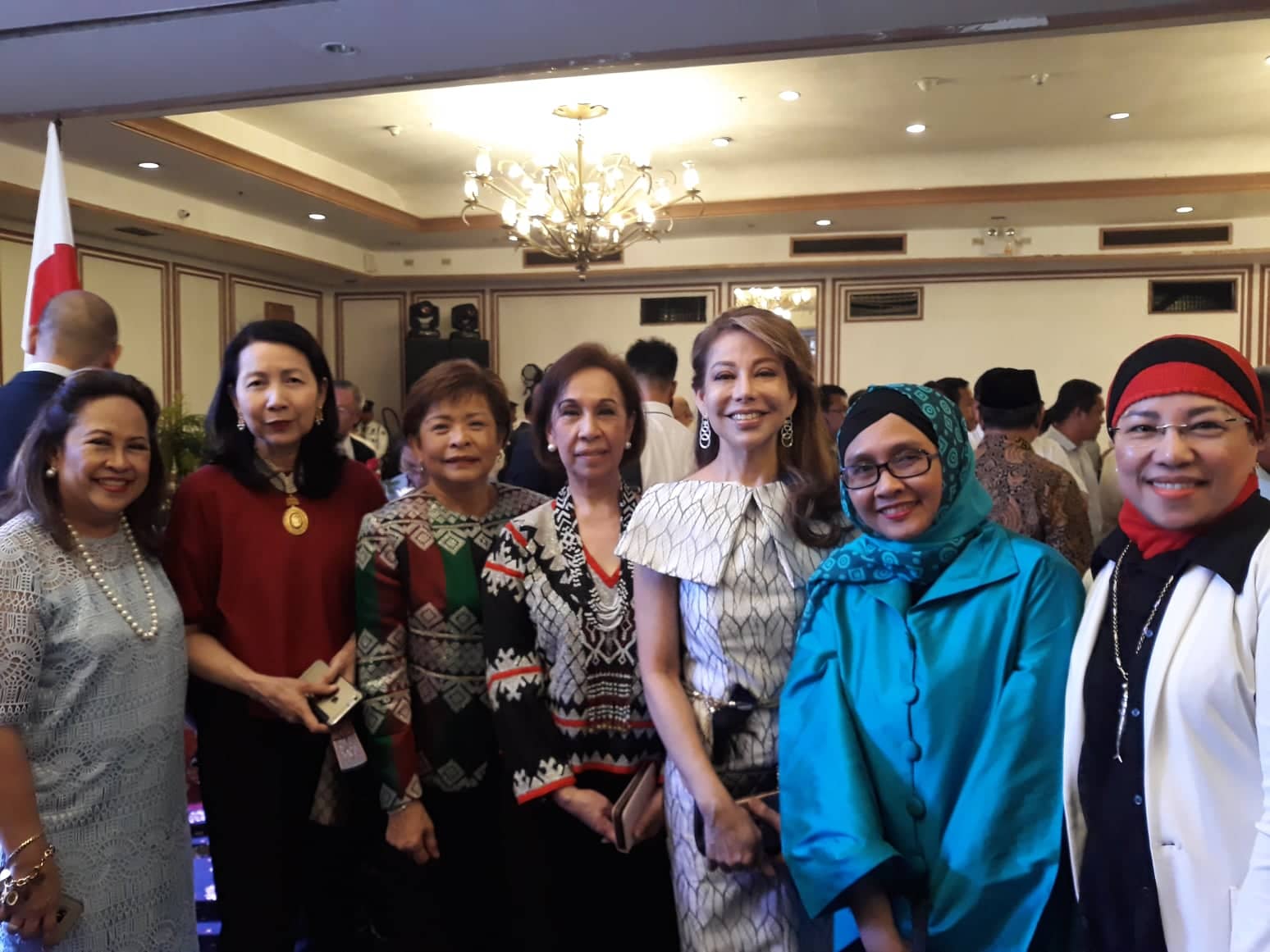 The welcome remarks by Mr. Takehiro Kano, Deputy Chief of Mission, Embassy of Japan was delivered on behalf of Consul General Yoshiaki Miwa who was attending an important dialogue in the same hotel.
Guests were entertained with a Karate Demonstration by the Davao Karate Group, a Kendo Demonstration by the Davao Kendo Club followed by a JPOP Performance by the Philippine Nikkei Jin Kai International School, Sekolah Indonesia and Pastel Mix group.
It was our first experience to witness a performance of Shamisen by Mr. Keisho Ohno, a musician from Japan who played a unique instrument so like an electric guitar and had the audience enthralled, almost electrified which wound up by playing selections while dancers from the Davao City National High School performed ethnic numbers.
The Finale for the Cultural Presentation consisted of Taiko, Mikoshi and Bon odori Performances.
In the evening, the Ceremony Proper for the Consulate-General Inauguration took place, starting with the National Anthem of the Philippines and Japan.
Greetings from Foreign Minister Taro Kono, DFA Secretary Teodoro Locsin, Jr. and Mayor Sara Duterte-Carpio were delivered, followed by the "Kagamibiraki – Sake Barrel Breaking Ceremony" and a Toast by Ambassador Koji Haneda.
Kagambiraki is a Japanese traditional ceremony of celebration, usually held during the opening ceremony of companies, sports events and parties to symbolize harmony and prosperity. "Kagami" refers to the lid of the sake barrel and "biraki" means to open.
Highlight of the evening's program was the Conferment Ceremony for Judge Antonina Escovilla of the Order of the Rising Sun, with Gold Rays and a Rosette, which was followed by the Congratulatory Address of Ambassador Koji Haneda.
Judge Antonina Escovilla delivered her acceptance speech before the toast in her honor.
(Photo Credits: Marilyn Roque/Myrna Valdez)