Fifty-two employees and sales associates of Propertier Real Estate Services, one of the leading real estate brokers in Davao City, took a Personal Effectiveness Enhancement Program conducted by Mr. Bong Abadesco, Principal HR Consultant of Productivity & Synergy, Inc.,
This was conducted during its Annual Sales Convention & Awarding earlier this month at the Star Hotel, Davao City.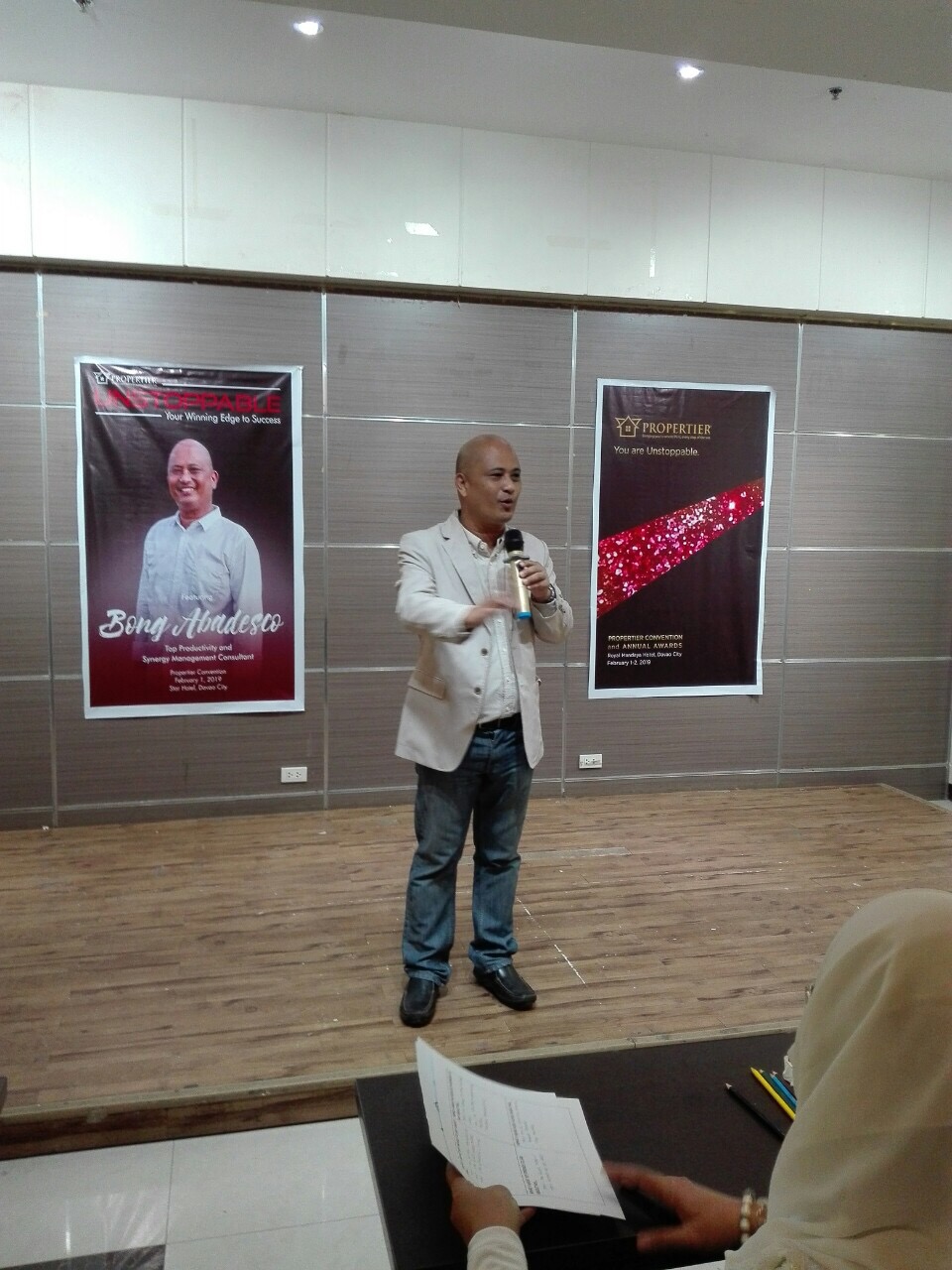 According to Mr. Arthur Gonzales, President & Founder of Propertier Real Estate Services,'' the program conducted by Mr. Abadesco is one of the best seminar workshops our team has gone through since we started. Being in a fast-paced, cut-throat industry of real estate, we need to strengthen our foundations to build up our individual and collective pursuits to live out our values of Service, Integrity, Teamwork, and Excellence. The seminar perfectly delivered that. There was one session where the participants were asked to craft their own vision-mission statements, and it was truly special because it struck a chord in the core of the team and in each associate. The program was truly wonderful and blessed all of us who attended.""Indeed, today's fast-paced environment constantly challenges effectiveness and efficiency at work. In our culture of "so many things to do in so little time," organizations need to ensure that their employees are not only skilled and talented but are also motivated and productive, to reach their goals."
Mr. Bong Abadesco is a Davao-based HR consultant with almost three decades of HR experience. He is a former HR executive of San Miguel Brewery Inc., and has had consulting engagements with Lapanday Foods Corp., Davao Sugar Central Company, Isuzu Davao, Kumon, Faith International Academy, Malta Medical Center, DC Invest, and Rainchem, Inc., among others.