It was an unexpected call I got from one of Davao's talented fashion designer, Dionesio Joao Ador Tarepe, who I haven't seen for a long time.  Joao invited me last March 27, for the opening of a new fashion house called "Tenue de Soiree" located at Door 1, North Zen Hotel, Sobrecarey Street, Davao City.  Tenue de Soiree, which is French for formal wear, is owned and run by the balikbayan of an international fashion designer named Sherwin Darrel Magtulis.  Joao is Tenue de Soiree's Creative Director.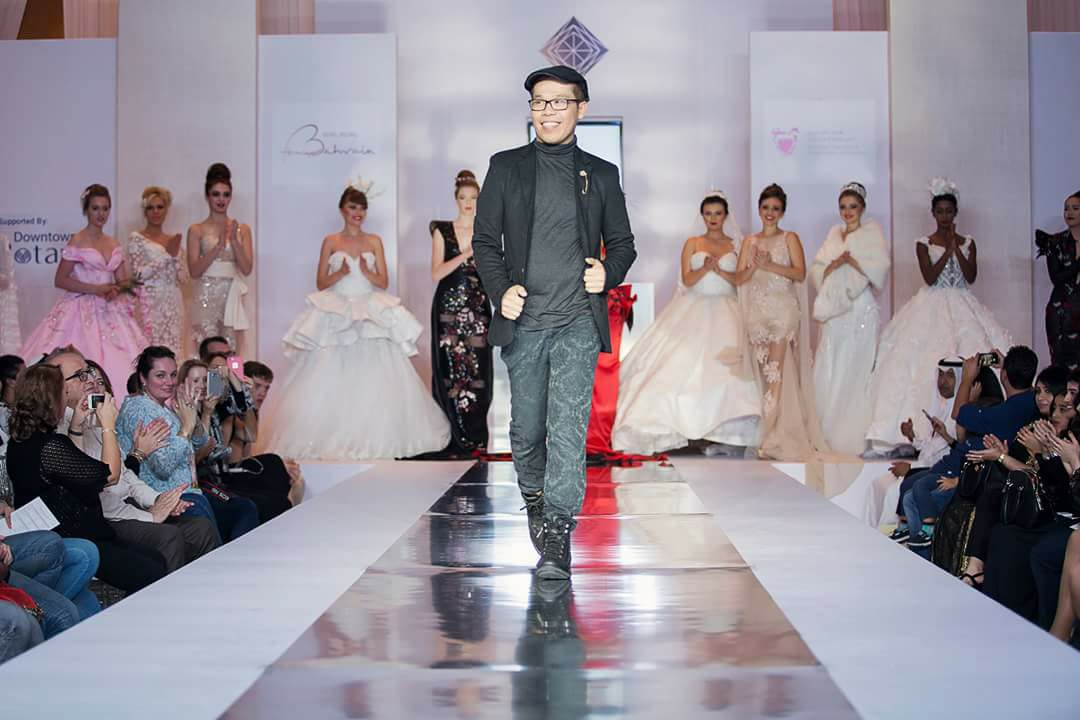 "Although upon my return I lost no time in planning of putting up a fashion house in Makati City, "Wedding Avenue," I decided to also open one here in Davao City first.  Creating beautiful gowns is really my passion.  I want to be productive and creative in my own specialized field.  I want to share my talent and artistry among my friends here in Davao City," revealed Sherwin Darrel whom I met for the first time during the launching of his fashion house, Tenue de Soiree.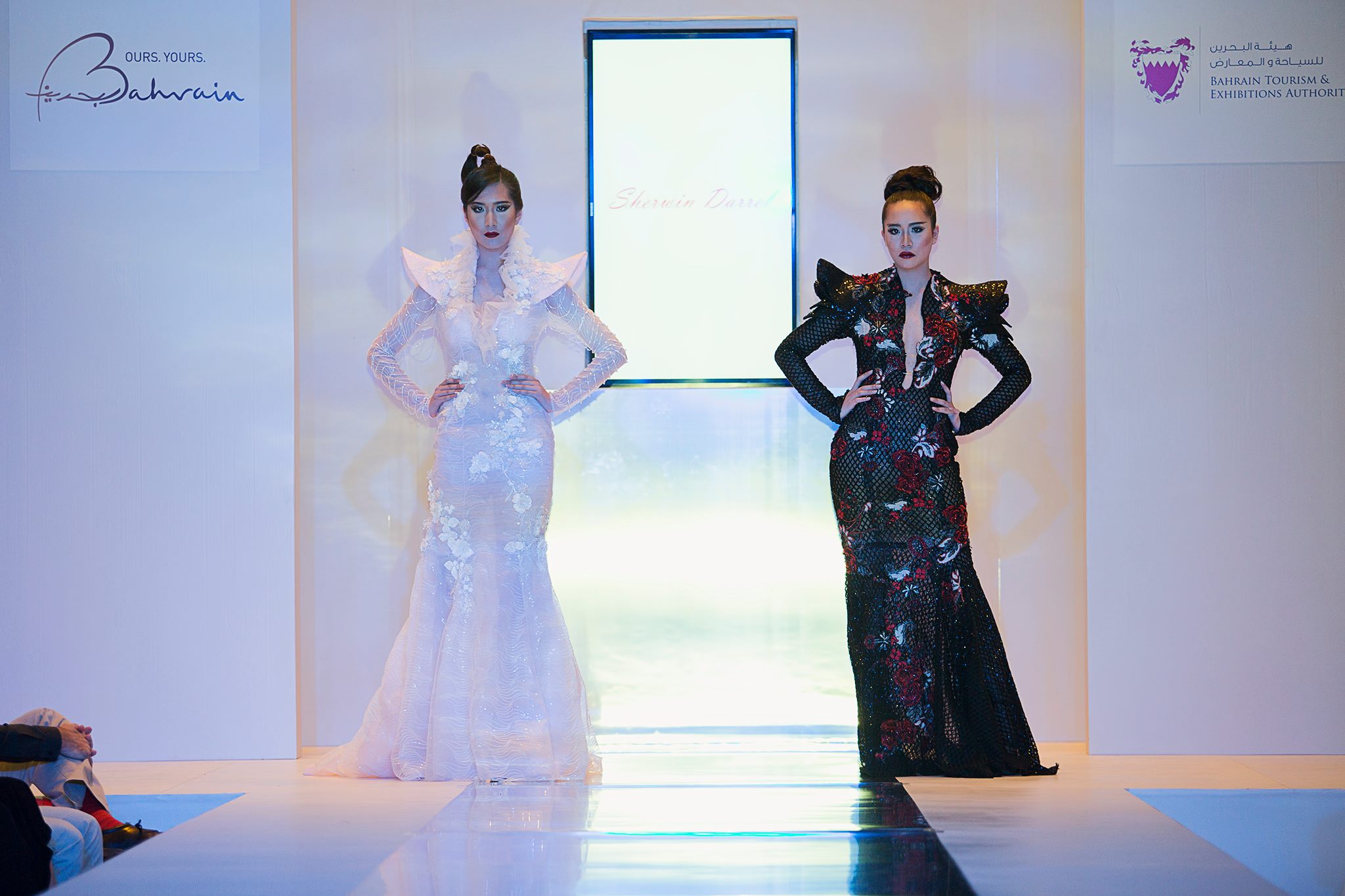 The Ilonggo-speaking Sherwin Darrel Magtulis is a native of Lebak, Sultan Kudarat.  During his early years, he mustered enough courage and confidence in his artistry and left for Davao in 2000.  His goal was to share his talent and make a name for himself as a wedding gown fashion designer in Mindanao's premier city of Davao.  He opened his dress shop called "Traje de Boda."   Six years later and armed with the determination to succeed, he got himself a job in Guangzhou, China.  "I worked as a member of the creative team of Canary Fashion which commercially produces apparels in Guangzhou.  It was there that I became amazed with the industry and hard work of the Chinese.  Goodness, they never seem to tire doing meticulous and detailed bead work and embroidery on gown after gown," narrated Sherwin of his Chinese experience.
Sherwin eventually flew to Alkabar, Saudi Arabia, for a more fulfilling job as a creative director of "Emperatora Fashion," which was considered then as the haute couture gown and wedding gown haven with address along 10th Street, Prince Mishal Street, Alkabar, KSA.  He also became a member of the elite team of Sheika Bint Hind Khalifa of Bahrain, a princess of Bahrain.
According to Sherwin, he has lost count of the number of gowns and party formals he has made for Saudi Arabia's wealthy fashionistas which included some with royal titles.  Through the encouragement of his wealthy clients, Sherwin Darrel Magtulis joined prestigious international fashion shows participated in by big names in the global fashion scene as a representative of Saudi Arabia and not of the Philippines as was dictated by his work contract.  Like the other fashion designers in Saudi Arabia, his haute couture was often characterized by intricate bead works and loads of bling-blings one can imagine. "I am partial to designing gowns that are classic but I also delve into modern contemporary fashion," he informed.
"I was captivated by Saudi Arabia.  My inspiration came from the different arts and culture of the countries I had visited.  I became more attentive to detailed works armed with the experienced and capable sewers of Saudi Arabia whose hand-executed techniques are just fantastic," the fashion designer said.  Sherwin also looks up to internationally renowned couturiers namely Guo Pei (China), Alexander McQueen (Britain), and Lebanese fashion designers namely Elie Saab, Georges Hobeika, Zuhair Murad and Ziad Nakad.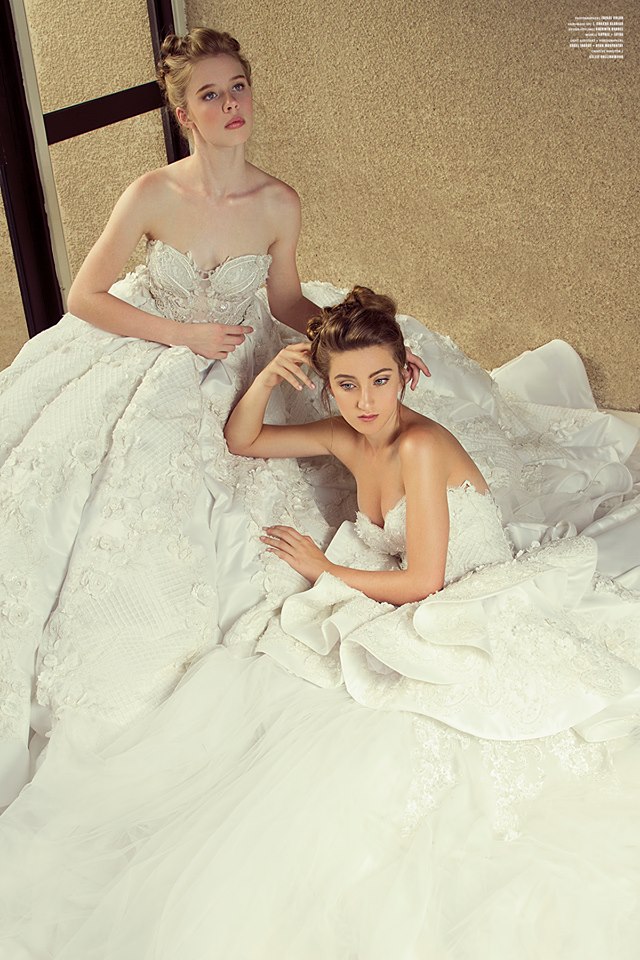 Sherwin recalled how truly proud he was as a Filipino when he was elected President of Kingdom Couture comprised of a group of young fashion designers from all over the world; and artists in Saudi Arabia.  Mind you, but this entrepreneurial fashion designer also spearheaded a Kingdom Couture Benefit Fashion Show with the proceeds donated to the less fortunate children in the Philippines.
"Wealthy Middle Eastern fashionistas are adventurous and fabulous in their lifestyle.  As such, Saudi Arabia became the best training ground for me.  I would highly recommend to other fashion designers to work in Saudi Arabia; and at the same time learn about its rich art, culture and fashion sense.  It could prove very challenging, indeed," Sherwin encouraged.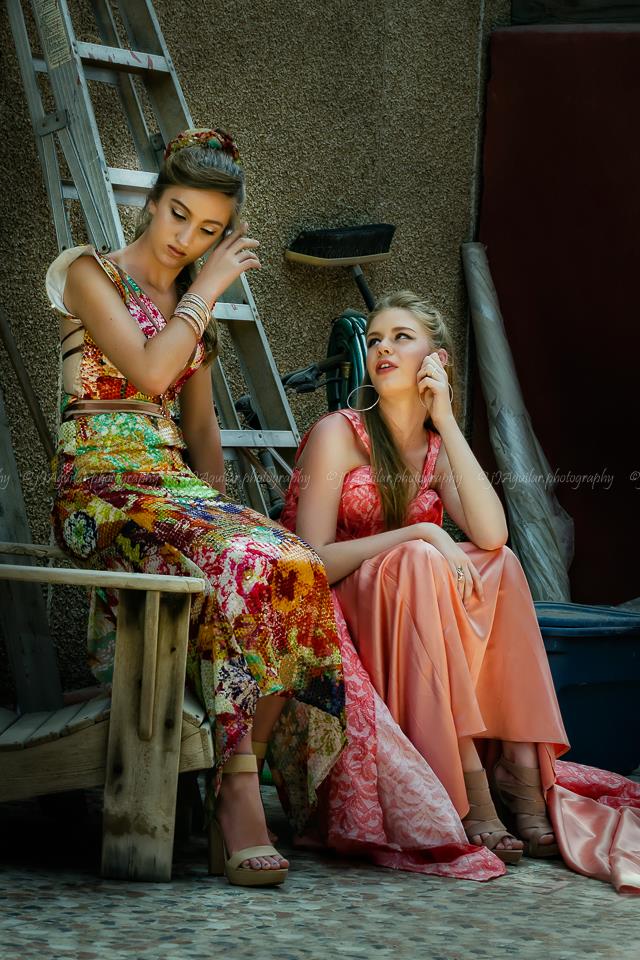 In January 27, 2019, the Illustrado Magazine named Sherwin Darrel Magtulis as one of the 100 Most Influential Filipinos in the Gulf who have elevated the Filipino people as game changers in its advocacy "towards championing the image of Filipinos abroad."  Davao's avant garde fashion designer Garimon Roferos, who has been living in Dubai, was also included in the Illustrado list.
Thank you, Dionesio Joao Ador Tarepe, for inviting me.  Wishing you and Sherwin Darrel Magtulis all the very best.