The Chinese Consulate General in Davao held its Mindanao 5th "Friendship Cup" which is a Youth Chinese Language and Cultural contest last November 8, 2023. More than 40 prerecorded entries from 10 schools all over Mindanao, including Davao's Philippine Academy of Sakya), participated in the special event. Students from elementary and high school showed their seriousness and enthusiasm while reciting their chosen literary pieces in Mandarin, as well as singing Chinese songs. Their knowledge of Chinese culture was clearly shown in the video presentation.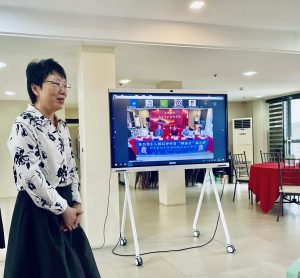 "The students were asked to prepare short presentations of any form of their choice which would reflect well their mastery of the Chinese language and Chinese culture. Their presentation should be based on their personal experiences as students who are learning or adapting the Chinese language and culture. Naturally, the presentation should be engaging and entertaining. The students are allowed to use audio-visual aids or any other means that will help enhance their performance. Each presentation will be judged according to the following: Chinese language and cultural relevance (30%), delivery and performance (30%), video quality (20%), and finally, creativity and overall impact (20%)'" detailed Consul Hong Ming in his orientation.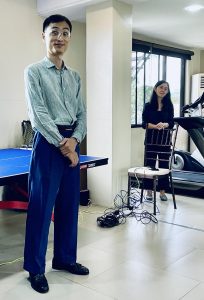 Consul Hong Ming requested the judges to be present before 9:00 a.m. at the Consulate General of the People's Republic of China in Davao along Acacia Street, Juna Subdivision, Davao City. The judges included the Chinese Director of the Confucius Institute (Ateneo de Davao University) Shenglin Zhang, Chinese businessman Wilson Tan, Austria Honorary Consul Peter Faistauer, Barbara Carla Echavia from VP Sara Duterte-Carpio's office, and Arch't. Michael Ebro Dakudao. The judges were warmly welcomed by Chinese Consul General Zhao Xiuzhen, Consul Hong Ming and Consul Liu Qian. Emceeing the video presentation was Wang Mengzhe of the Confucius Institute of the Ateneo de Davao University.
We all know that language is what makes us truly human. By learning a language you can effectively communicate with other people. Learning a foreign language enables you to understand cultures, ideas and thoughts that are different from that of yours; and thus learn about other people in the world. Take note that there is over one billion Mandarin Chinese speakers found all over the globe today which makes the language on the top list of most important languages to learn today. With China as a global power to deal with, it has become more important in business to have Filipinos, especially the young Chinoys, understand the Chinese language. We are highly connected with China for centuries especially with our economic relations; and not to fail to mention the Philippines' territorial dispute with China in the West Philippine Sea.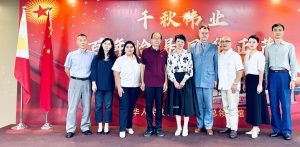 Emerging as champion for the elementary school category is the Koronadal Southern Elementary School student participants; while the Zamboanga Chong Hua High School student participants won first place in the high school category. Congratulations to all the winners and to those who participated in the competition.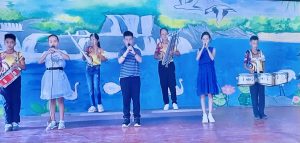 Thank you, Consul Hong Ming for inviting me to sit as judge. Thank you, Consul General Zhao Xiuzhen for the truly delicious Yunnan cuisine for the lunch treat. I pray that the Philippine-Chinese relations will remain peaceful.