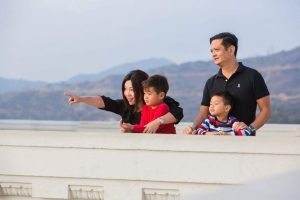 "Pangga, ate Sonia V. Garcia is inviting you to the blessing and opening of her sister Malu Garcia-Suarez's (married to Miles P. Suarez) opening of Andreas Therapeutics, Inc., a Pediatric Occupational Therapy Clinic, located at the Via Condotti Building along J.P. Laurel Avenue, Bajada, Davao City, this coming February 19, 2020," was the text message I received from dear Jackie Garcia-Dizon. It was on Valentine's Day when the bright and beautiful lawyer/AdDU professor/performer, Melissa Romana P. Suarez, also invited me to the same event along with her dear friend of many talents, Ma. Teresa "Tetet" M. Tolentino. So, how can one possibly refuse the two invitations for one special event.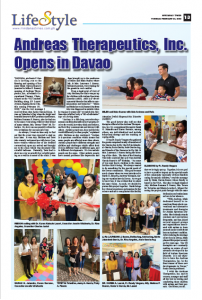 As always, I went on time only to find out that the event was expected to start an hour later. It was Atty. Melissa and Tetet who warmly welcomed me with besos (yes, brave women without fear of the dreaded coronavirus) upon my arrival and brought me to the clinic which was decorated with colorful balloons. Naturally, Tetet had to show me ever so proudly her colorful painting on a wall in a corner of the clinic. I was then brought up to the penthouse of Miles and Malu Suarez where Mr. & Mrs. Laureano J. Suarez, Melissa's parents, were waiting for the guests in cool comfort.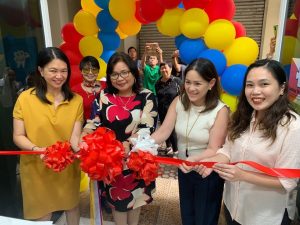 From a legal point of view of Atty. Melissa, the clinic was put up for children with Autism Spectrum Disorder (ASD). ASD is a "developmental disorder that affects communication and behavior." "Miles and Malu have a kid named Andreas who was diagnosed as autistic when he was just 2-years-old," revealed Atty. Melissa who is Miles' truly a "Jill-of-all-trades" type of a loving sister.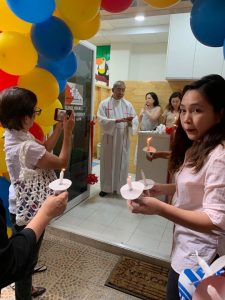 "Autism is a life-long neurodevelopmental condition that affects how people perceive the world, how they think and behave, and how they communicate and interact with others. Autistic people see, hear and feel the world differently to other people," explained Atty. Melissa as she continued, "Autism is a spectrum condition which means that some people are affected more than others. Autistic people have different strengths and abilities and challenges which affect their lives in different ways at different ages, and in different developments. No two autistic people are the same. Other autistic people have mental problems like depression and Attention Deficit Hyperactivity Disorder (ADHD)."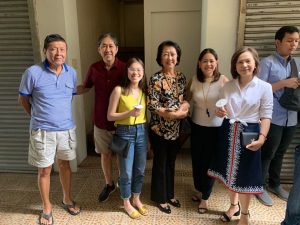 The good lawyer also told me that therapies offered at the Andreas Therapeutics, Inc. by occupational therapists Sarah G. Jalandra and Karen Serrano, among others, are individualized and include behavioral therapy and the teaching of coping skills.
It was Fr. Randy Vergara who gathered the guests comprised mostly of members of the Garcia clan led by tita Sylvia Jalandoni-Garcia, Sonia Garcia, Josie Garcia-Ang, and friends of the Suarezes led by Mr. & Mrs. Laureano J. Suarez during the blessing of the clinic. The date of the blessing was truly a special day as it was Andreas Garcia Suarez's 10th birthday. "As some of you may know, Andreas is the reason for this clinic's being. We always wanted to do something for the special needs of the Davao community.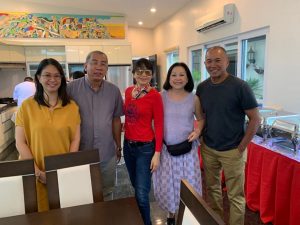 This goal became much clearer when we were introduced to Sarah G. Jalandra, Andreas' therapist, during our vacation here in Davao. As we got to know her, it was evident that we share the same vision. As such, we decided to pursue this project together. Sarah brings her clinical experience and passion for her science and art to compliment this facility that we lovingly put up. Together, it is our goal to have a positive impact on the special needs of the community especially of those families caring for autistic children," read the message sent by Malu Garcia-Suarez whose family is based in the USA. She also lovingly thanked Atty. Melissa Romana P. Suarez, Ma. Teresa M. Tolentino and Maria Lourdes L. Miguel for seeing the project push through with the same dedication and enthusiasm as hers in her absence.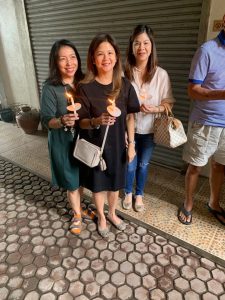 "With Andreas, Malu dedicated herself to research and learn about conventional and alternative treatments and therapies for Autism Spectrum Disorder. She tirelessly attends seminars and conventions frequently; and has joined several support groups and organizations associated with autism to learn as much as she could about her son Andreas' condition. After realizing the shortage of services in Davao, Malu planned this project as early as five years ago. The US therapists are constantly making us aware of new advances developed in the field of Autism Spectrum Disorder. It is our objective to have the Andreas Therapeutics, Inc. be the front runner of these new developments in Davao," Sonia Garcia professed.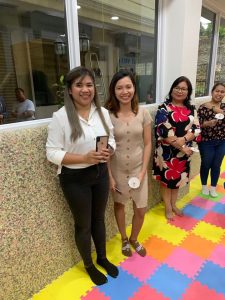 I wish the Andreas Therapeutics, Inc. and its owners, manager and staff all the best in healing and comforting those children with autism and their parents. God bless you all.