Probably, everyone dreams of visiting the great art capitals of the world — the U.S. and Europe. After almost 30 years in the U.S. I've been to New York (Guggenheim, The Metropolitan and the Smithsonian), San Francisco's de Young Museum, Los angeles' Whitney.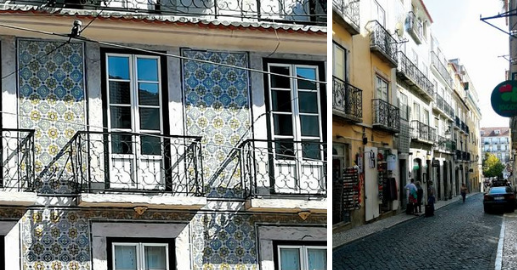 So, after months of planning — and saving — we embarked on our European art odyssey. One can get great deals on airfare and hotel rates if the bookings are made online and months in advance.  One important tip: Book online also your planned visits to the major museums (Louvre, Orsay, Rijks, Van Gogh, Prado) and the key attractions, like the Alhambra in Granada. We did not, so we had to line-up one to four hours at the museums and we were not able to get into the fully booked Alhambra — after train-traveling for 3 hours (!) from Sevilla.
Another tip: Wear very comfortable shoes since everybody walks or strolls outdoors for long distances in Europe. I think that's why they have a creative economy that is not based on the air-conditioned mall like in the Philippines. Strolling around the parks, the plazas and the boulevards (like Barcelona's "La Rambla") allows tourists to stop — have coffee or beer, buy souvenirs or paintings — then move on! This way the small businesses, the msmes, the SMEs enjoy a brisk economy creatively. Our 35-day European odyssey took us from Singapore's Changi to Barcelona; then train rides to Figueres (Dali's birthplace and museum), to Valencia (pronounced Valen-thIYA) the birthplace of Sorolla and the site of the world-renowned architect Clatrava's iconic building.
We stayed 7 days in Barcelona, then on to Paris, for another 6 days. After a 3-hour train-ride, we went to Amsterdam (5 days). From there, we took a KLM plane -3 hours- to Lisbon (7 days). From Lisbon, we took a TAP Portuguese airline to Sevilla (5 days). From Sevilla, we went to Granada, we took a 3-hour train to Madrid, stayed 3 days, after which we took a 2-hour train ride back to Barcelona where we flew back to Manila.
I will be writing about these places in more detail in future articles.  For this Saturday's Tabula Rasa feature, let me focus on Lisbon or Lisbon, Portugal.
As a young man (about 2 years ago) one of my favorite orchestral music was "LISBOA ANTIGUA". Another were Portuguese songs called "saudades" (longing) — FADO ("fate"). Which I heard first in Macau, a former Portuguese colony.
So, I've always had LISBON, PORTUGAL in my bucket list — bakit hindi? — a TO DO listing of what I want to do in this world and our 7-day stay in Lisbon, Sep 26 to Oct 1 last year, was full of highlights:
MUSEUMS. Although Lisbon does not have a world-famed ART museum like the Louvre or the Prado, the whole city is a series of museums of red-tiled roof buildings, ancient twisting alleys, and vintage street-trams on cobbled streets. Lisbon is reputed to have the world's most number of museums — you name it, they have a museum for it: art, maritime, history, weapons, textile & busses, music, folk dance, etc.
The Alfama is one of the most scenic attractions — an ancient district of cafes, souvenir shops, restos, palaces, markets — all with a great view of the River Tagus and the sea.
FADO CONCERT. After an early dinner, we found this theater featuring a FADO concert on a minimalistic stage. Performing alternately were a female and then a male singer — accompanied by a viola, a 6-string Spanish classical guitar and a 12-string Portuguese "GUITARRA" like our Bandurias. FADO ("Fate") are songs that tell stories of melancholy, longing and sadness. Although, we don't understand Portuguese except for a FEW words (like cuidao, pacquiao, etc.), the singing is very intensely passionate so sadness is universal. The songs are like our KUNDIMAN — except they are more melancholic.
REY CHRISTO MONUMENT NEAR THE TAGUS BRIDGE. This monumental sculpture of Christ is about 200 meters tall that is similar to the one in Rio de Janeiro. It overlooks the TAGUS river — one of the widest and longest in Europe (it makes our Davao river look like a creek!). It has become a major tourist site although relatively new.
MARITIME HISTORY is rich in Portugal. Remember that Ferdinand Magellan was a Portuguese fortune hunter (pirate?) and their Navy — for a small country — was a world-power. Portugal was able to establish colonies in China (Macau), India (Goa), South America (Brazil — where they still speak Portuguese today). Seven days is not enough to soak in the art & culture of a country that is over 1,000 years old. Maybe I'll put a return trip to Lisbon, Portugal on my bucket list when I rewrite this.
Allow me to end my travel journal about Lisbon on a more serious note. I learned a few Portuguese words which were relatively easy compared to Latin or Spanish. For example, many words end with "-ao", like "PAO" which means "bread". Thus, a meat-filled bread is "siopao". You ask what's a monster mother-in-law in Portuguese? It's "mamao". "upao" for a hairless head.   By Dinky Munda, Jr.
Photos from top left clockwise: Building with tiled walls. The ever famous Baixa Chiado,narrow, cobbledstone street in Lisbon. The frequently visited Mercado Di Ribiera. Dinky and Queenie Munda with tiles of Lisbon as a backdrop,yes wall tiles are widely use all over Lisbon to retard the heat of the sun from getting to houses and buildings.  Tram plying around the city of Lisbon.