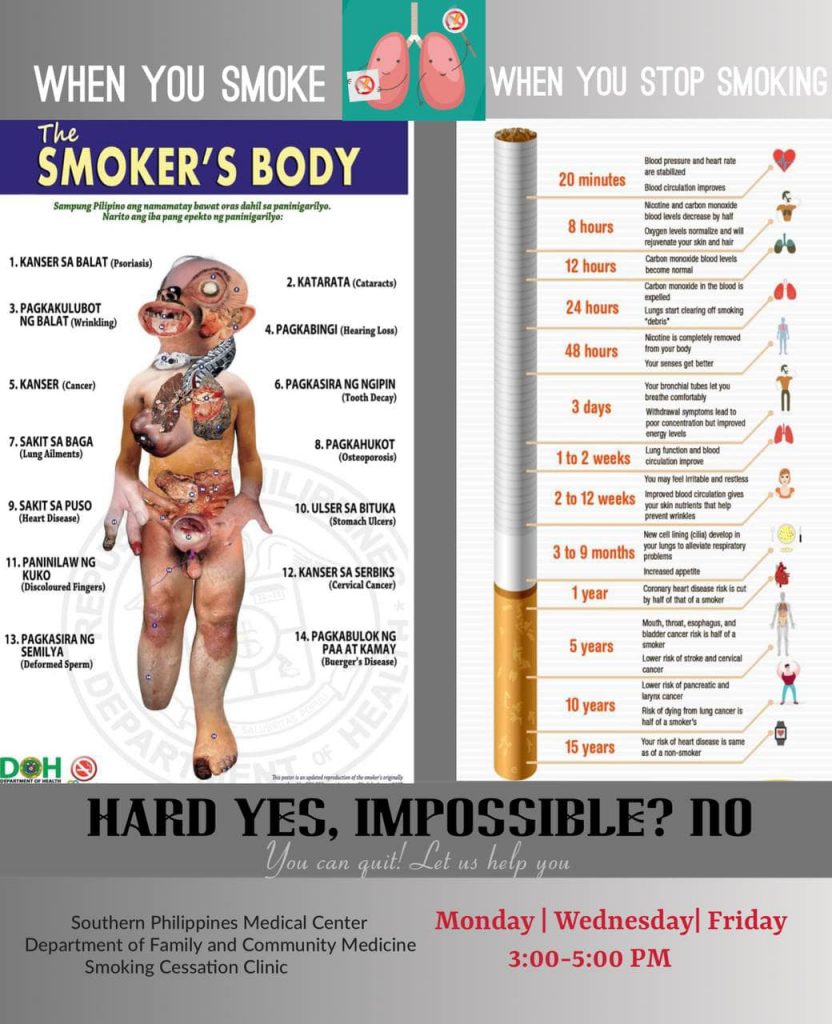 FOUR TO five new lung cancer cases are recorded by the Southern Philippines Medical Center every week. 
During the Kapihan sa PIA on Nov. 17, Dr. Arthur Gregory Lui of the SPMC Internal Medicine Department said they observed more cases of lung cancer, including the "non-smokers and never-smokers."
"Roughly there are 4-5 new cases every week. These are only patients that come to see us, there are a lot more who don't get access to that," Lui said.
He also said hospitals might need more medical experts to accommodate the new cases.
"Right now, in terms of medical oncologists, roughly we're numbering around 250-300 all over the Philippines, and 85% of that are in Metro Manila," he said.
Lui also revealed that according to a recent international study, air pollution can also be a culprit as it directly causes a type of cancer called the Epidermal Growth Factor Receptor (EGFR).
"From smoking, chemicals, radiation, family history, now, air pollution is causative for lung cancer," he added.
Dr. Victor Rizbon Yarra, a lung surgeon from the SPMC Surgery Department, urged smokers, second-hand smokers, and non-smokers to consult their doctors immediately since early screening is critical to their treatment.
While there are still no studies to prove that "vaping" could cause lung cancers, Lui emphasized that "it might be included under the smoking risk factors, as vaping hasn't been called to be 100% safe."
The SPMC has a program assisting cancer patients with their treatments. Individuals may access as much as P150,000 worth of laboratory, blood transfusion, and radiology fees.
It's part of Republic Act 11215 or An Act Institutionalizing a National Integrated Cancer Control Program and Appropriating Funds Thereof. 
The Department of Health said the program will finance the following types: lung cancer, breast cancer, childhood cancer, liver cancer, prostate cancer, renal cancer, urinary bladder cancer, adult blood cancer, and head and neck cancer.