A perfect wedding is always what the bride and groom wish for when they plan their marriage and future family. Everything starts on the wedding day, the wedding car, the venue, the bridal party, the reception and the ambiance that makes everything look like a dream come true for the couple.
John Baylon took Ma. Theresa as his bride on Feb. 18, 2019 and a reception, coordinated by Jong Paguia of Dazzle Events took place at The Royal Mandaya Hotel in Davao City. Everything turned out as planned and the couple could not help but be thankful for the memories they will forever carry with them through the years they will be together.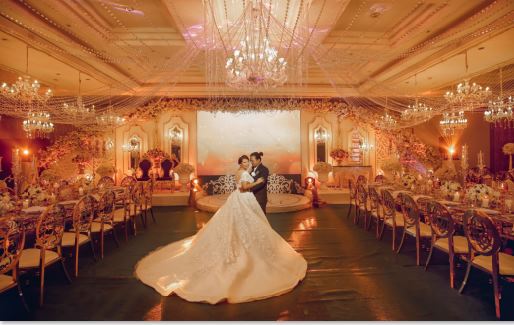 The bride, Ma. Theresa, expresses complete satisfaction on how the wedding reception turned out for her and her husband John: "I cannot say enough, but you made my wedding perfect for us both. My husband and I are ecstatic and enjoyed every moment of our wedding. It was absolutely stunning. We had an amazing day. The guests were blown away by how friendly and helpful the hotel staff was. The day went without a hitch and they made us feel so relaxed. Our guests are still raving about the food and overall look of this fabulous hotel, with Noel Tanza's Golden Touch arrangement which gave the venue an enchanting ambiance."
"Organizing such a big event can be very stressful however The Royal Mandaya Hotel made it extremely easy for us. Ms. Michelle "Shong" Sollano, the Banquet Events Supervisor guided us through all our options and took the time to meet us whenever we wanted to ask for details. I will be forever grateful that I had the pleasure to meet and deal with them and that I made the right decision by having the wedding at the beautiful Royal Mandaya Hotel. Wishing you continued success and wishing you all happiness for more years. Thank you so much again. Top class hotel, but more importantly top class, lovely people," added Theresa.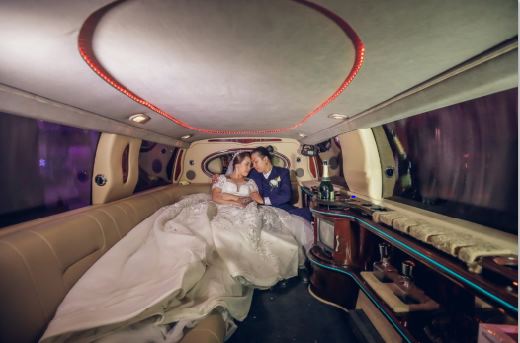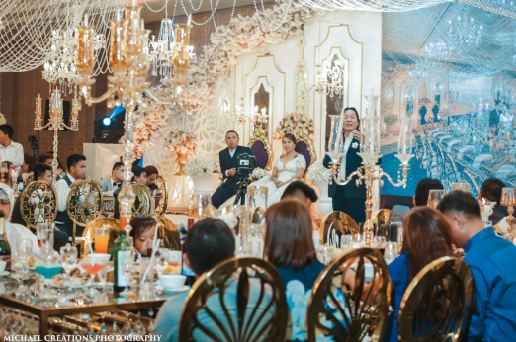 Recording the memorable events through photographs was Michael John Aguinaldo of Michael John Photography.