Happiness was written all over Espie Chinel Aparis' face as she received her relatives and friends on her 70th birthday held at Arcadia's function room last April 1.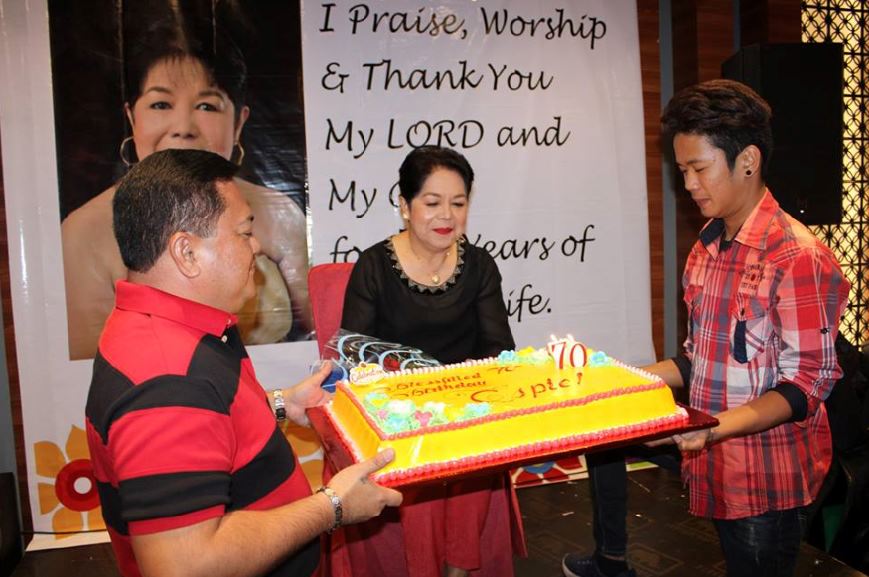 Espie has been blessed with the love she has shared for her family who has given back all the love for her as mother, aunt and relative. She has been a devout church supporter and her love for God takes priority above self.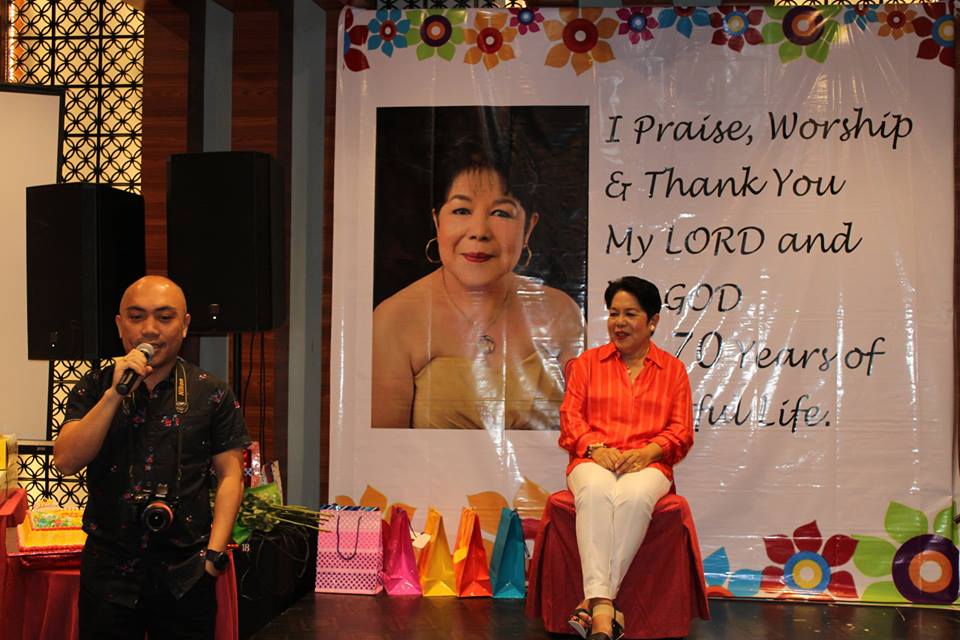 She is President of Mary Immaculate Health & Educational Family, Administrator of Barangay Talomo Proper; Board of Trustee – Archdiocesan Nourishment Center; and Barangay Coordinator – Senior Citizens of Barangay Talomo Proper.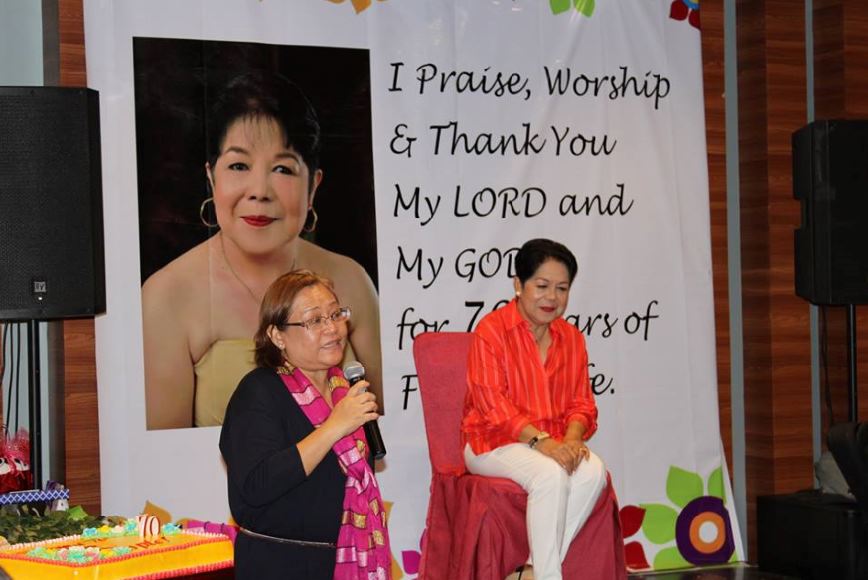 On her birthday, the evening was filled with music, songs and dancing, as her family is blessed with talented singers, dancers and music lovers.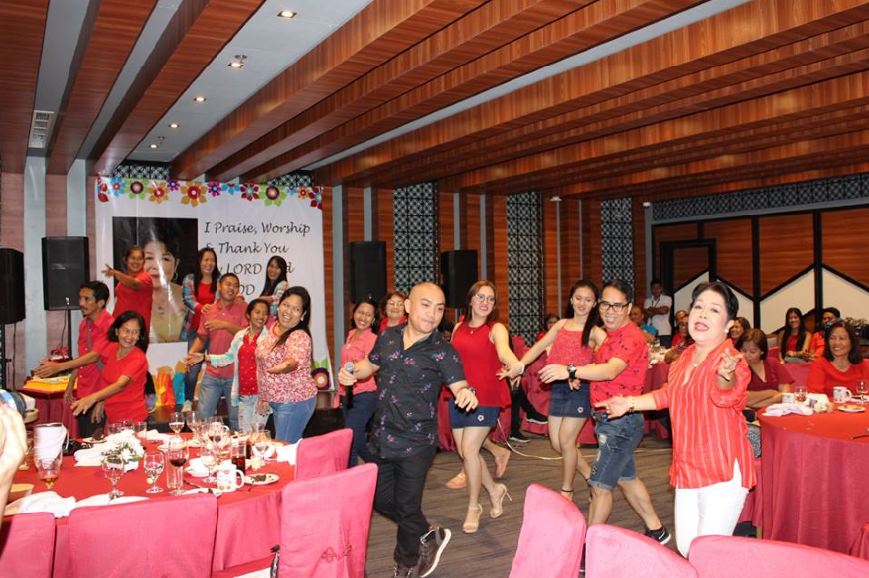 Those who spoke to give tribute to Espie only had the best praises for her as a person who has always given her love to others and shared the blessings she has received. Espie herself is a talented dancer and writer.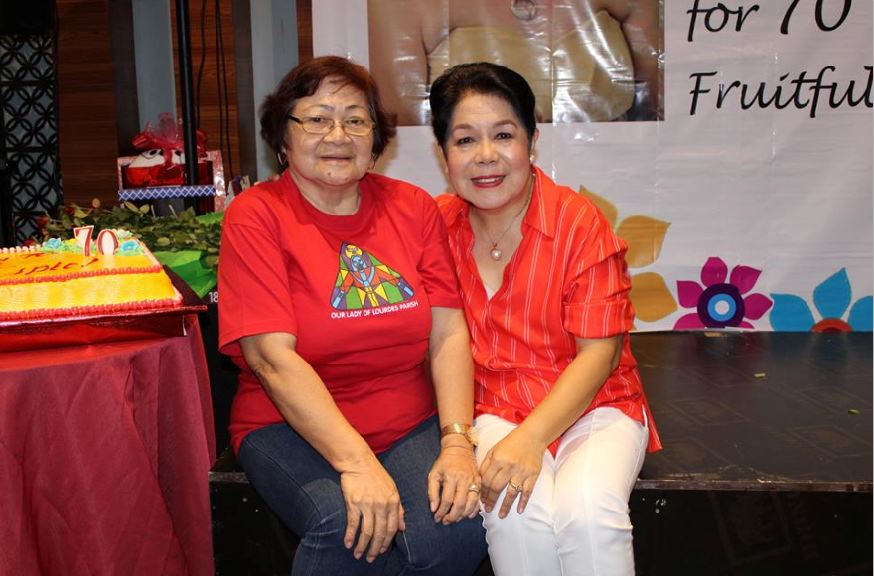 Some of the guests who shared their tribute for Espie were Monsignor Paul Cuison, Amy Cabusao and her favorite nephew, Nino Calamba who flew all the way from Singapore to celebrate Espie's birthday. Nino was responsible for gifting Espie with a pleasure trip to Singapore not too long ago.