Young men and women dressed in their fabulous interpretation of Hollywood glamour fashion for the red carpet trooped to the Waterfront Insular Hotel at 6 p.m. last April 1.  The special event was the 12th Art and Design Awards which is an annual tradition of the Philippine Women's College of Davao's Helena Z. Benitez School of Fine Arts and Design.  "We are gathered here tonight to recognize the achievements of our talented students and more importantly, to inspire the students to expand their creative vision and interpret and materialize it through their creative creations," said madam Brenda Zafra-Barba, the Program Director of Fine Arts & Interior Design Program, in her welcome remarks.  Giving madam Barba their full support were Dr. Ida Patron and the well-loved and very artistic director cum professor, Emi Englis.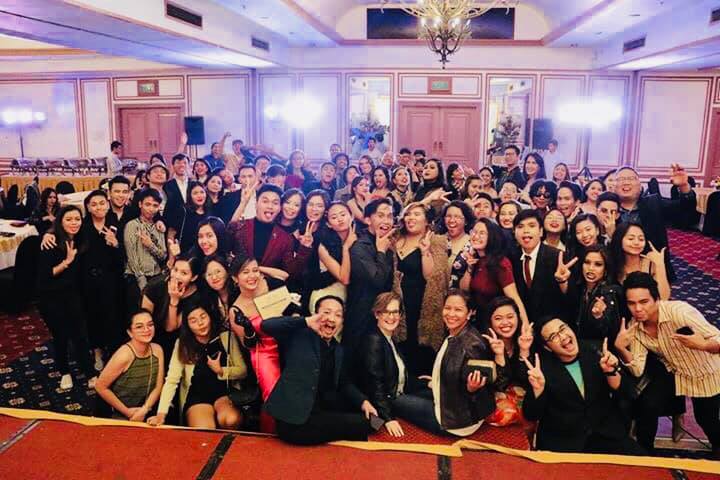 Prior to the Art & Design Awards Night, the Helena Z. Benitez School of Fine Arts & Design (HZB-SFAD) put up the Annual Students' Art & Design Exhibition (ASADE) at the Ayala Abreeza Mall of Davao.  ASADE now has its new program called the Art Market where students and professional artists plus fashion designers join together in a business venue for its new direction in "creative entrepreneurship."  It is their social response to sustaining Mindanaoan "culture, heritage and identity."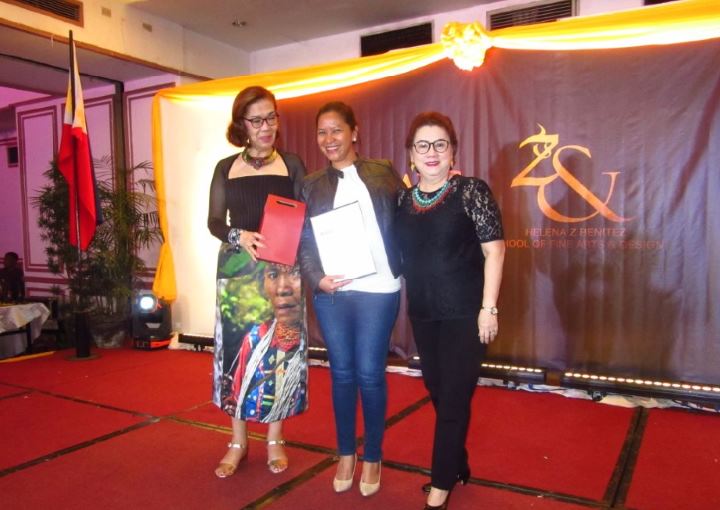 The week before the Awards Night, Emi Englis also spearheaded the "IndieGenius:  The Annual Creative Research and Design Studio Production Exhibition" for PWC's graduating students to showcase their thesis.  "Honestly, we saw promising bodies of creative work, exemplary product design and development, among others, that made us confident that our graduating students would surely bring fresh perspectives to the industry and workplace.  I would like to express my gratitude to our Research Office headed by the Dean of the College, Dr. Lyndon Devero, and the advisers namely Dr. Paulino Angga, Dr. Rolando Ganac, Dr. Rene Sultan and Miss Christina Ramos who formalized the research methodology of our program.  I would also like to acknowledge the faculty and chairs of the Helena Z. Benitez School of Fine Arts and Design,"  expressed Prof. Emi Englis.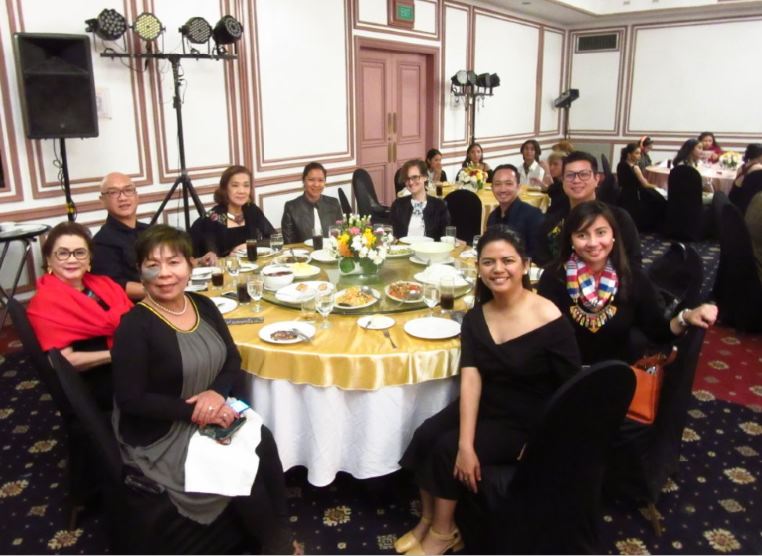 Tasked that evening to give an inspirational message was Interior Designer Anna Rosal Verga who told the students, "We must always strive for perfection and authenticity in promoting our love for Mindanao's Arts & Culture.  We have such a rich Mindanaoan culture that we should all be proud of and do our share in promoting it in a global scheme.  In the process, you will have to ask yourself what it is to be Mindanaoan and who you really are.  What is a truly Filipino design?"
It was after dinner when various awards were given to exemplary students for Painting, Industrial Design, Visual Communication, Interior Design and Fashion Design.  Included in the recognition were Davao's progressive designers namely Kay Fanlo, Christopher Lim Zamora, Jun Artajo and Cheri-Lou R. Aranjuez who truly made their presence felt.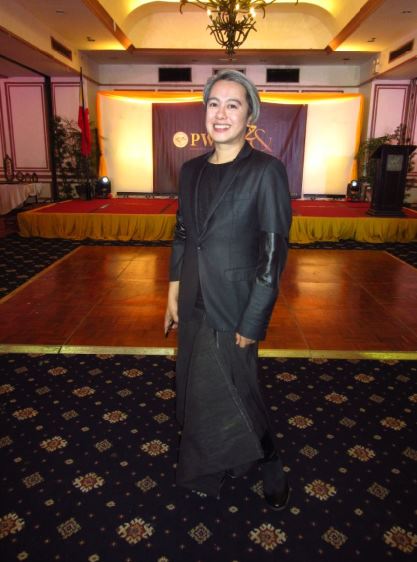 The surprise of the evening was the recognition given to a PWC Alumni member who is also an active faculty member of PWC's HZB-SFAD "who unrelentingly makes waves and consistently amass exceptional achievements in his field of artistic endeavor locally, nationally and internationally."  The HELENA (Highly Excelling, Leading, Enterprising, New Generation Alumni Artists Award) awardee on the occasion of the PWC of Davao's Founding Anniversary for the year 2019 is the hardworking Emi Englis who is truly deserving of the recognition.  The dramatic diva that is Emi Englis was caught off guard not knowing that he was the recipient of the prestigious award for this year.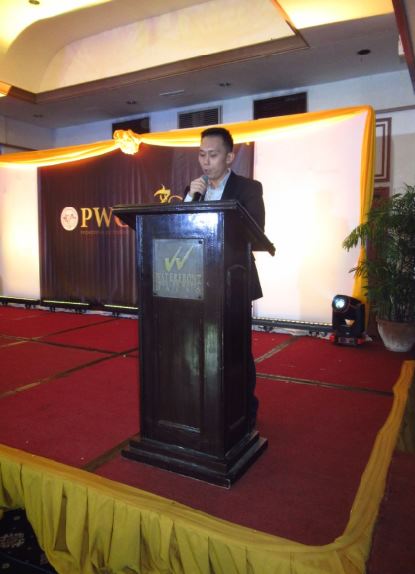 "These awards stand for artistic excellence and creative entrepreneurial savvy.  It's a balance between creativity and the reality of the business of design with its aesthetic and commercial value always in mind," informed Emi Englis.
Naturally, the celebration ended with lots of "selfies" taken which kept the waiters of the Waterfront Insular Hotel-Davao busy.  Thank you, Madam Brenda Z. Barba, Dr. Ida Patron and dear Emi Englis for always inviting me to PWC's special events.  Congratulations to all the recipients of the awards..