It was a few years ago in Vancouver when I met Mel Tobias through Davao's beloved international concert pianist, Dorothy Uyboco-Uytengsu.  Mel is the Filipino community's respected Arts & Culture spokesperson in Canada.  We got to talk about the growing influence of Asian foods in Canada.  "South Asians, Chinese and Filipinos are the visible minority group in Canada with the rising power to dictate food and general merchandise retail," he told me.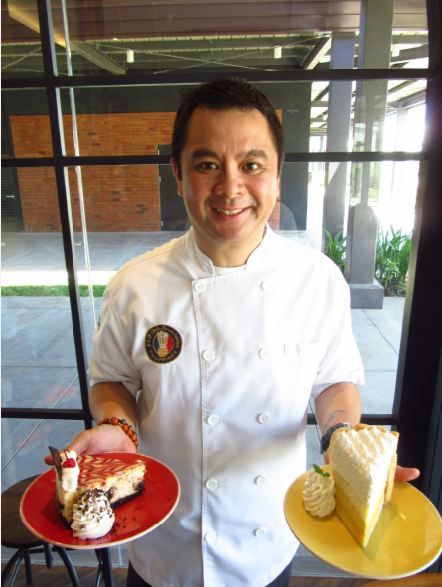 Mel also revealed that a growing number of restaurants in Canada are offering ethnic Asian cuisines such as Thai, Japanese, Vietnamese, Asian Fusion, and of course, the ever popular Chinese which has spread even to the smallest towns of Canada.  "Sadly, Philippine cuisine is left behind.  Many, if not all, Filipino restaurants remain on the 'turo-turo' carinderia category.  Filipino cuisine failed to expand to global fusion cuisine.  Filipino food has not acquired an international image as Filipino restaurants remain rural, parochial and provincial."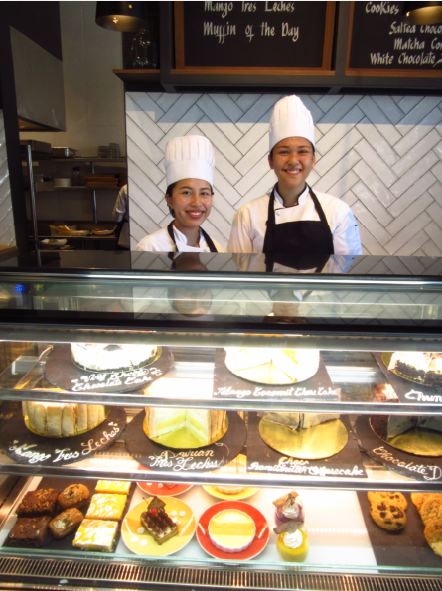 I saw for myself how it was in Vancouver and wondered why, after all these years, Filipino cuisine has not attained that international image that the other Asian cuisines have benefited from.  And to think that Canadians, especially the Millenials, have been exposed to a wide range of ethnic foods.  "The Millenials of Canada have grown up with a more multicultural way of eating," explained Mel.
Thanks goodness that finally, the Philippines played host to one of the largest culinary events in the world—Madrid Fusion Manila held last April 24-26, 2015, at the SM Mall of Asia.  The event was bannered as "a global hotspot for learning about the future of cuisine." It was the biggest thing to hit the Philippine culinary scene so far.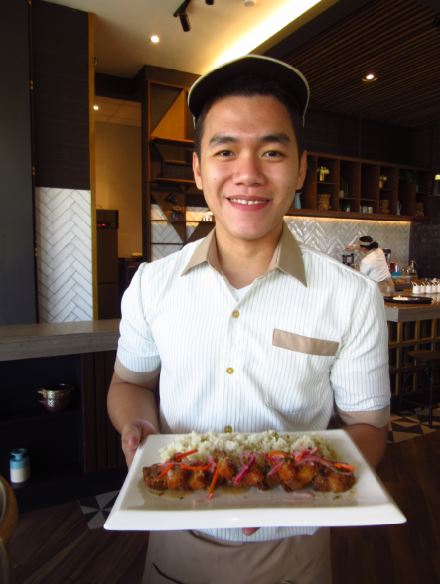 With SM playing host to the historical event in the field of the culinary arts, chefs of select restaurants of SM were encouraged to offer "new food concepts that reflect culinary innovation and technique."  And the results were fantastic, indeed.  Chef Anthony Lanuza Abad, the Exec. Corporate Chef of Vikings for Mindanao and the Visayas, happily took on the challenge of creating special dishes with a Spanish influence; and cooked with the finest produce and ingredients of Mindanao right here at Vikings Davao.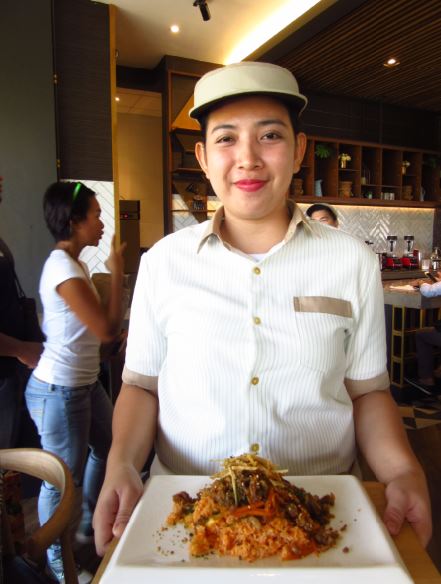 "Just like what I've always believed in, the best food and the most enjoyable experience to be had is when food is shared with family and friends.  This is what inspires me in cooking," professed Chef Anton.
Last April 23, in support of the Department of Tourism's Flavours of the Philippines campaign, Vikings' Chef Anton Lanuza Abad took his own spin of the Madrid Fusion event in Manila and made his own culinary collection accessible to foodies of Mindanao from April 25-30.  "What you are tasting today in Vikings will be showcased in the USA soon where I am invited to do a culinary demonstration on modern Filipino cuisine.  I hope that with this special culinary event, the Philippines will finally get that culinary interest worldwide.  Just as the Madrid Fusion organizer Jose Carlos Capel said, the Philippines is, after all, part of Spain's rich culinary treasure!" expressed Chef Anton.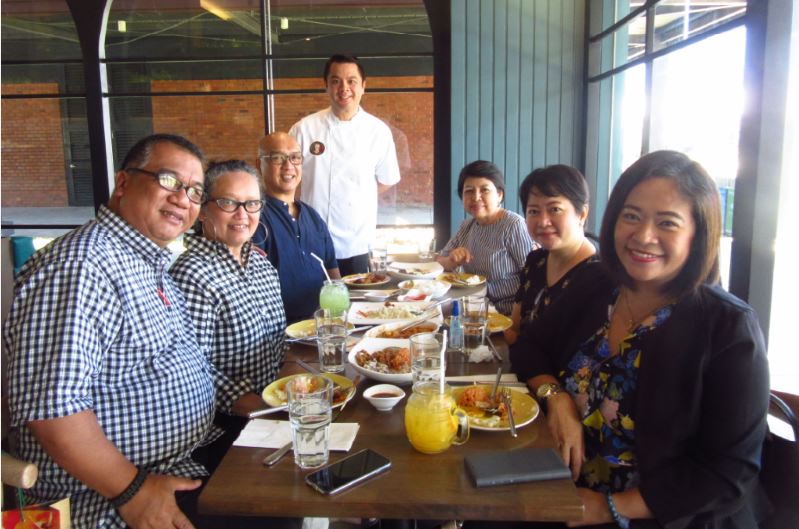 For the lunch date with chef Anton at Vikings, he cooked the sort of dishes you'll readily find in carinderias and Filipino restaurants— simple and classic— the ingredients speaking eloquently for themselves.  But dynamic chef Anton upped the ante with his modern, almost fine dining take of Pinoy classic favourites.   There was the surprising Bulalo Chowder for starters complete with bone marrow, corn and string beans.  For the appetizer, chef Anton served Balut Surprise with the 18-day old balut covered in a crispy panco crust.  Covering that aborted tiny duckling with panco crust makes it easier for the finicky diner to eat the balut.  It comes served with the balut juice mixed with pinakurat vinegar. The entrée, with its muted flavours, consisted of Bagnet in Sinigang Reduction with Mashed Gabi; and the Poached and then Grilled Tuna with Laing Sauce.  Such impeccable Filipino cuisine from chef Anton.  For dessert, the Malagos Two Cheese Flan cake was to die for.    It reminded me of the Quezo Queen of Mindanao, Olive Puentespina, who gloriously participated in the Madrid Fusion Manila Trade Exhibition.  Oh yes, chef Anton concocted his own version of a refreshing tropical Sangria using cerveza, Seven Up, and diced tropical fruits.  But I still prefer his healthier Pomelo Mojito.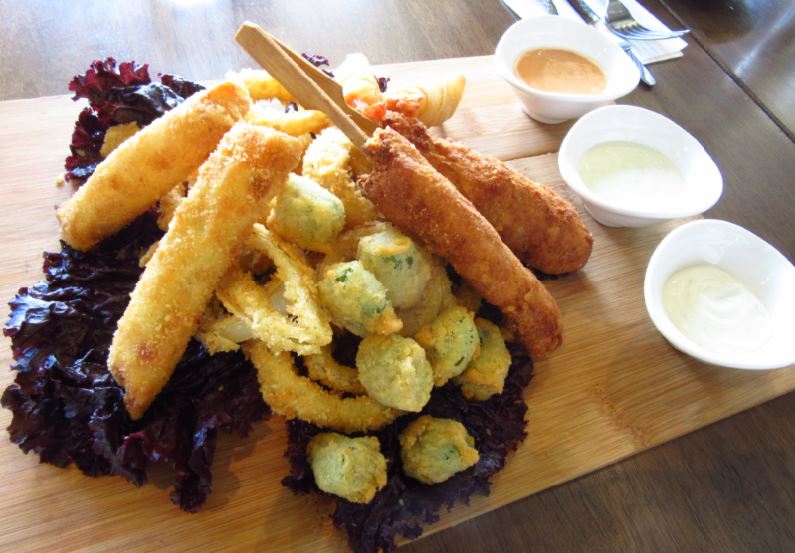 It was truly a rare opportunity to enjoy such an occasion to celebrate the country's historical culinary event of the 21st century—the Madrid Fusion Manila.  Mabuhay!