Indians have become a familiar sight in our Davao Community. You see them always in groups in schools, on streets walking, shopping in malls, with some even attending Sunday services in Roman Catholic churches.  In 2017, the Indian Embassy in Manila revealed that 8,000 Indians study science and medicine in the Philippines; with the maximum 4,000 students enrolled in the Davao Medical School Foundation (DMSF).  The other Indian students could be found in Manila, Vigan, Cebu and Bicol.  Presently, there are more than 6,000 Indian students studying in Davao City such as in DMSF, Brokenshire College, and San Pedro College.  It's the Davao Medical Education Management Services (DMEMS) which attends to the needs of the Indian students here in the City.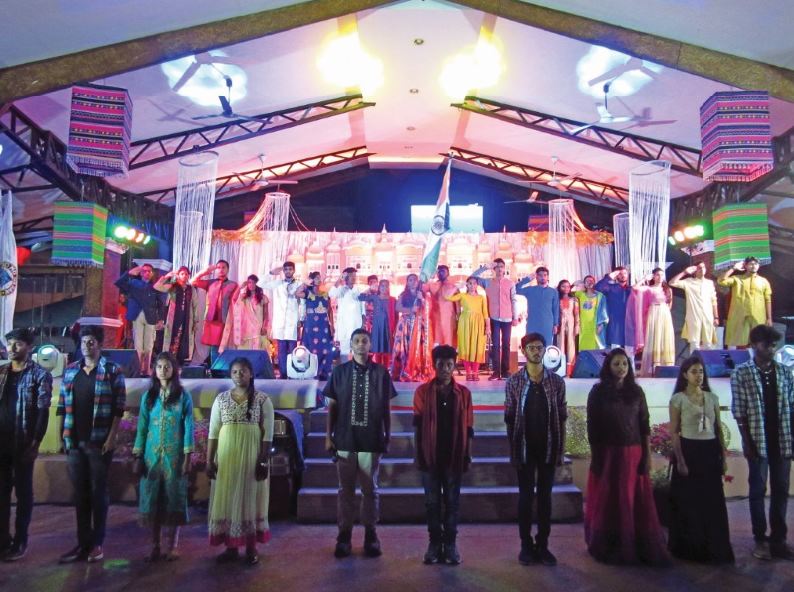 It was only last March 3, 2019, at 6:00 p.m. when I got to see hundreds of Indian students studying in Davao assembled at the Rizal Park.  The event was the Indian Cultural Night at the Pasundayag sa Rizal Park, a project of the Davao City Tourism Office headed by the friendly and hardworking Generose Tecson, in the celebration of the 82nd Araw ng Davao. Tecson said that the program showed the willingness of the Indian students to cooperate with Davao City and be one with the Davao community.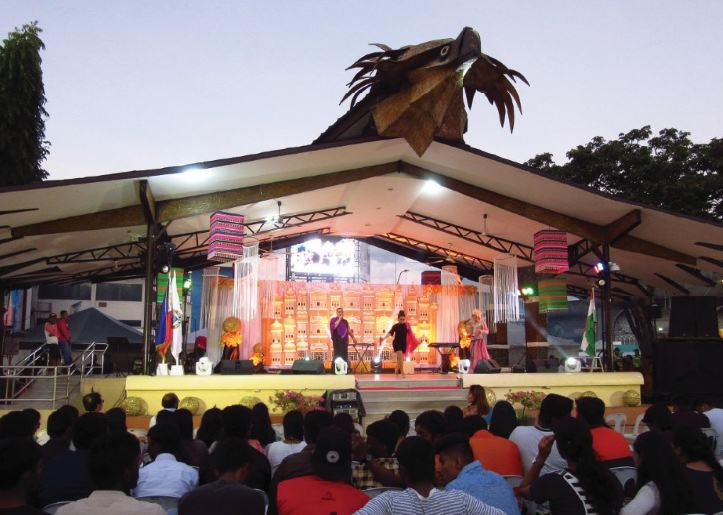 It was Dr. Isel B. Yu and her husband, Albhy T. Yu, who invited or rather strongly urged me to attend the special event upon the request of their good friends, Dr. Marjorie D. Culas, lawyer Charmalou D. Aldevera and the Indian Night event coordinator, Wasik Ul Billah, who is a third year medical student of DMSF.  Anticipating that the always busy doctora would be late again as she always is, I decided to head straight to the Rizal Park in the company of my judo master's charming wife, Janet Sy-Tancontian.  Oh yes, this was the first time Janet and I attended an Indian Cultural Night in Davao City; and we were truly excited.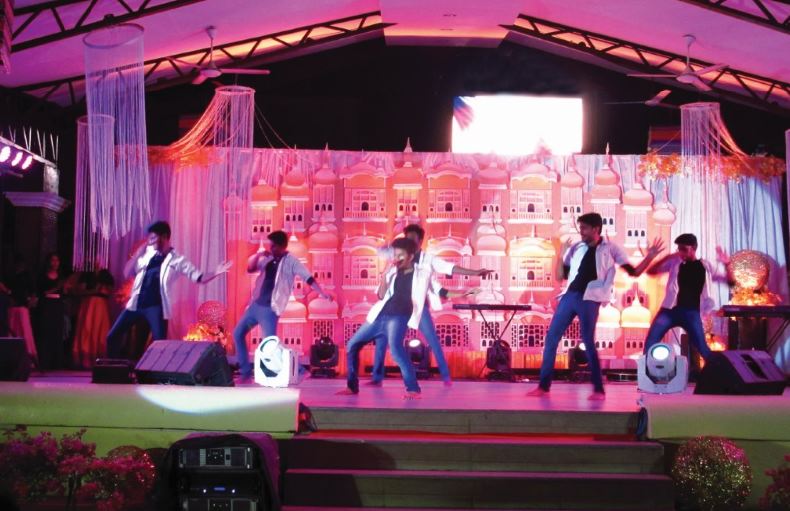 In the Davao Medical School Foundation's representative Dr. Ricky Braganza's opening remarks, the good doctor stated, "These Indian students, who are happily gathered here tonight as part of our celebration of the 82nd Araw ng Davao, study seriously to become doctors and nurses, among others, in our medical schools here.  Each will spend four to five years to complete their studies thus making Davao their second home.  This Indian Cultural Night is their way of showing their appreciation to us, Davaoenos, for the wonderful opportunities that are given to them.  Once they graduate and return home, they become our instant Ambassadors of Goodwill."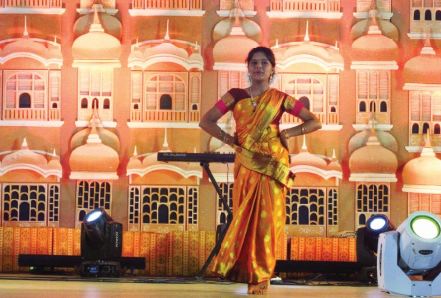 Imagine, what the thousands of Indian students contribute to the Davao economy.  Davao's medical schools' high standards follow the American system of medical education which is globally recognized and thus, also qualifies and is recognized by the Medical Council of India.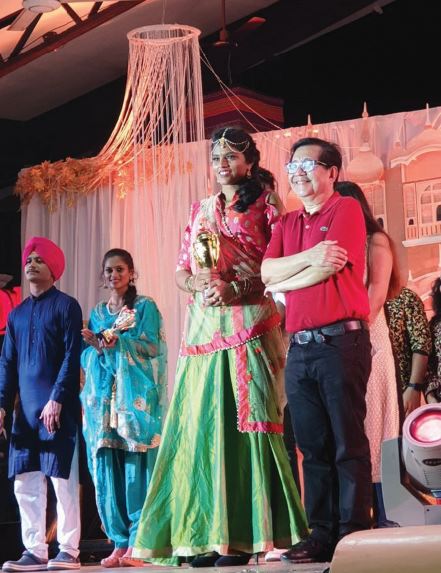 "It is expensive to study to become a doctor in India.  It is much cheaper to study here in the Philippines as compared to studying in the USA, Canada, Russia or China.  Filipinos here are welcoming and friendly.  And we can communicate with each other in English.  The tropical climate of Davao is similar to that of our homeland's.  There is no problem with the availability of Indian food as we now have Indian restaurants in Davao City.  Davao is a good and safe place for us," revealed the smiling Wasik Ul Billah.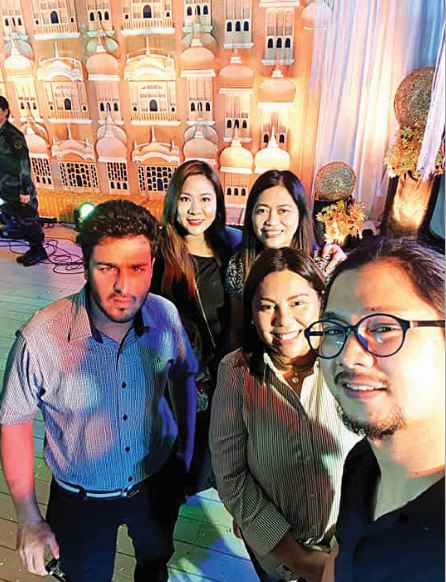 Janet and I were seated at the back (thanks to direk Haroon who provided us seats) where it was ideal to observe the Davaoenos' and Indian students' reactions.  It was truly a night of Indian music and dances proudly emceed by an Indian student whose name was difficult for me to remember.  It was an interesting cultural night to witness raw Bollywood style dancing, Indian Pop singing, traditional Indian dances with the performers dressed in various Indian style outfits representing the various regions of India where they come from.  The student emcee was later awarded by Deva Seelam as "Ginoong India in Davao," as I was informed by Dr. Isel B. Yu.  It just reminded me of my student days in Tokyo where we also had similar events to share with the Japanese and convince them of the beauty of our Philippine culture other than that of the Japayuki culture they are familiar with.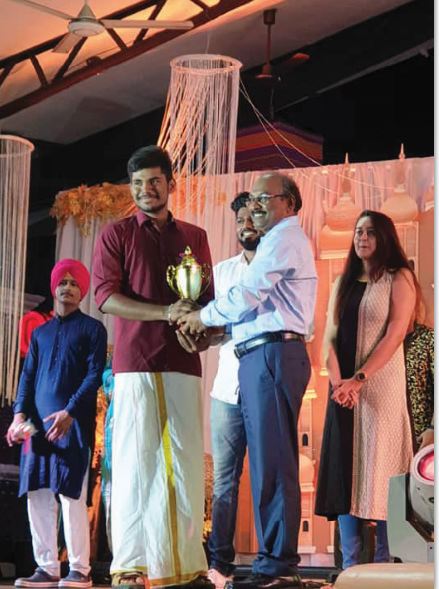 Who knows, these Indian medical students might just be the answer to the dire lack of medical doctors working in the Philippines.  By then, we might just have our "Little India" in Davao.
Mabuhay, Araw ng Davao!