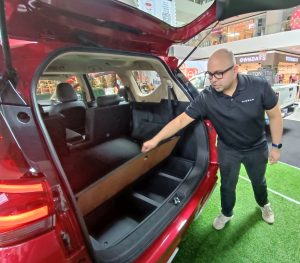 NISSAN Philippines brought their new and affordable yet wide interior seven-seater multipurpose vehicle (MPV) to Davao City through their Intelligent Mobility Tour last November 25 to 27 at SM Lanang Premier.
After launching their latest MPV in Indonesia, they are now out to take the Philippine market with this vehicle made for "family-oriented households" and "first-time car buyers" who are in search for reliable everyday utility and convenience.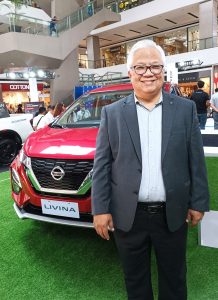 "The all new Livina has a lot to offer. To name a few, it has 4,510 mm in height, 1,750 mm in width, and a wheelbase of 2,775 mm. It has a very good ground clearance of 205 mm. It also has a tilt adjustering wheel, and on certain variants, we are offering a 5 year warranty for our customers' peace of mind, " said Rolando Navarro, Nissan Philippines Inc General Sales Manager.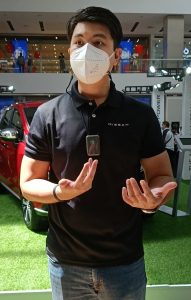 Standard across the 2023 Livina models, Navarro added, are its design, such as the V-motion grille, compound headlight design with massive halogen main beams and LED park lights. It is also adorned with LED taillights with the trademark Nissan style. It is powered by a 1.5-liter DOHC 4-cylinder making 105 horsepower and 141 Nm of torque at 4,000rpm.
The Livina has a maximum gross vehicle weight of 1,790 kilograms, with a payload of about 540 to 565 kilograms.
From the interior, it is decked with large glove compartment, to the under-seat shoe tray and luggage tray organizer – all thoughtfully designed spaces for the passengers' convenience.
All in all, it has a resemblance to its older cousin, the Nissan Xpander.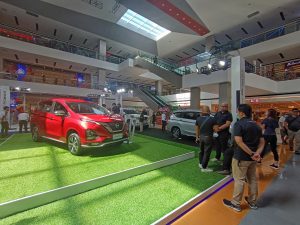 "Nissan Intelligent Mobility features with the all-new Livina covers a lot of aspects, from safety driving, comfort and convenience," shared Navarro.
Particularly for the Livina model, Navarro said that they installed tilt steering wheel, which gives the diver flexibility in terms of handling. It also Hill Start Assist, which gives the driver confidence in steep driving positions, and not having to worry about backsliding in certain angles.
Jonn Cua, general manager of Davao Unicar Corporation, said that the all-new Livina is attractive to young families, young professionals as well as with new graduates.
"We are banking on the Livina's versatility and features to attract this market. It's not only fuel saving but also good with our roads here in Davao. And it's not underpowered at all," he said.
The all-new Nissan Livina is available in Nissan Dealerships around Mindanao (Lanang and Matina in Davao City, Tagum City, Cagayan de Oro City, Zamboanga City and Pagadian City).
Launched at the end of September this year, it has so far sold 400 units for its 1.5 liter model. The SRPs for the all-new Livina range from PhP1,029,000 to PhP1,209,000.
Author