Davao City – This year's Phoenix Open golf tournament, now on its 11th year bares bigger and better hole-in-one prizes when it aims to stretch the annual spectacle to another decade set this March 16 at the Rancho Palos Verdes Golf and Country Club.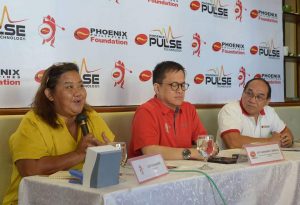 A whopping one million pesos that would go along with a Harley-Davidson motorcycle, two Tata Manza Petrol sedans and P100,000 worth or Phoenix Petroleum fuels and lubricants are this year's hole-in-one prizes for the lucky player who scores a rare ace on designated par 3 fairways.
The tournament follows the team, partner and individual categories with winners receiving a Royal Selangor Pweter Plate and Phoenix Petroleum fuel cards that would go along with a limited edition of Phoenix signature golf bags.
Registration is still ongoing at the Rancho Palos Verdes Golf and Country Club, and at Phoenix Mega Station in Lanang, Davao City. Entrance fee is P7,500 per player to qualify in the team, partner, and individual categories. A Rudy Project golf shirt and cap, a special edition Phoenix golf bag travel cover, and a Phoenix golf umbrella will be given to each registered player on the day of the tournament.
The 11th Phoenix Open Golf Tournament—powered by Phoenix PULSE Technology—is presented by Phoenix Petroleum Philippines, Inc. and Pioneer Insurance, and co-presented by Harley-Davidson, Tata Motors, and Mechatrends Contractors Corp.