The helianthus, commonly known as sunflower, is called as such because during the day, its bloom would tilt and follow the direction of the sun. Helianthus is rooted from the Greek words "helios" (sun) and "anthos" (flower).
In the 70s, the sunflower was used to symbolize green politics, an ideology based on creating ecologically sustainable society rooted in environmentalism, nonviolence, social justice and grassroots democracy. In China, they associate the flower with long life, good fortune and good health. Dutch artist Van Gogh also employed the sunflower in his most famous still life series.
In present day Tagum, the sunflower is set to become another important icon in this bustling city in Davao del Norte with the recent opening of its Sunflower Garden inside its ultra-modern City Hall Complex in Barangay Apokon.


What started as a vegetable garden on a landscaped mound by the City Agricultural Office has started to become the city's emerging tourist attraction since its February 21 opening.
"It was just a 'gulayan' project of the city. When the tourism council planted a few sunflowers on the side, they saw a potential especially with recent trend of sunflower field photos posted on social media. So they decided to transform it into a sunflower garden, " shared Tagum City information officer Edwin Lasquite.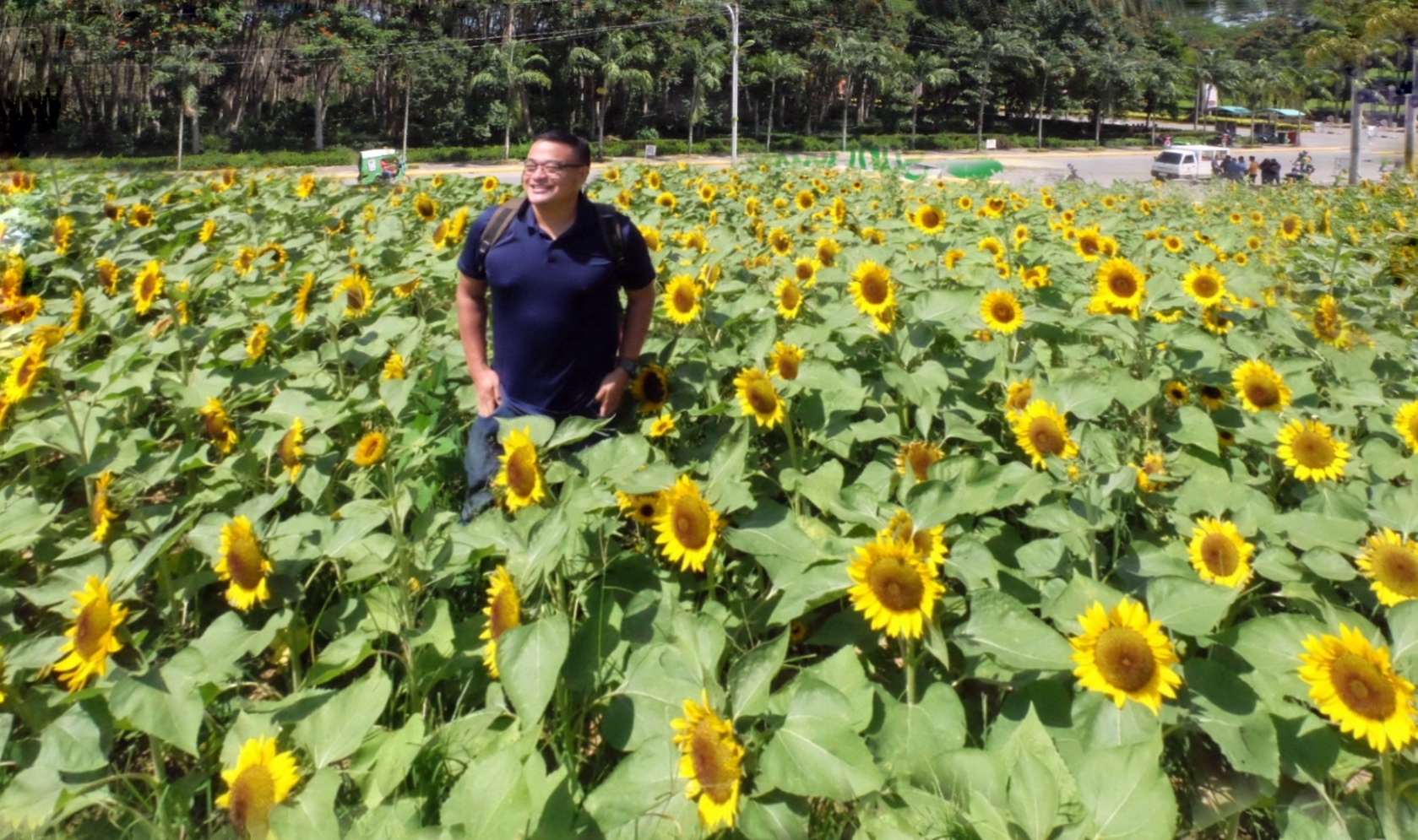 To date, the 700-square meter mound has a total of 8,200 sunflowers in full bloom.
However, according to Lasquite, the sunflower, Sunrich Orange F1 (yellow-corona seedless) variety from Japan, only has a 30 to 35 day lifespan and needs another 55 days to grow and bloom. That somehow gives the mound a regular respite especially that it lures as much as 1,000 visitors daily.
In a press statement, City Mayor Allan L. Rellon said that he is open to idea of making the garden a venue for marriage proposals, pre-nuptials and even weddings.
"This is our gift to the Tagumemyos. We want to exhaust every means to deliver what's best only for them," the mayor said.
More than 1 million seats for Cebu Pacific 'Super Seat Fest'
In celebration of its 23rd anniversary next month, Cebu Pacific Air, the country's leading airline, launched their grandest sale ever dubbed as Super Seat Fest last February 21 in their various hubs nationwide.
In Davao City, the launch was led by Cebu Pacific corporate communications director Charo Logarta-Lagamon at the Marco Polo Davao.
According to Lagamon, this is their airline's way of thanking their loyal passengers since they started operations in March 1996. The airline was the first to introduce year-round low fares and their iconic "Piso Fare."
The Super Seat Fest will also include special discounts on inflight meals, baggage allowance, hotel deals and more.