How far can an initial investment P15,000.00? Apparently, quite far for friends Alex Emmanuelle G. Aponesto, Chad D. Dorego and Kaye M. Peratero, all young entrepreneurs from General Santos City.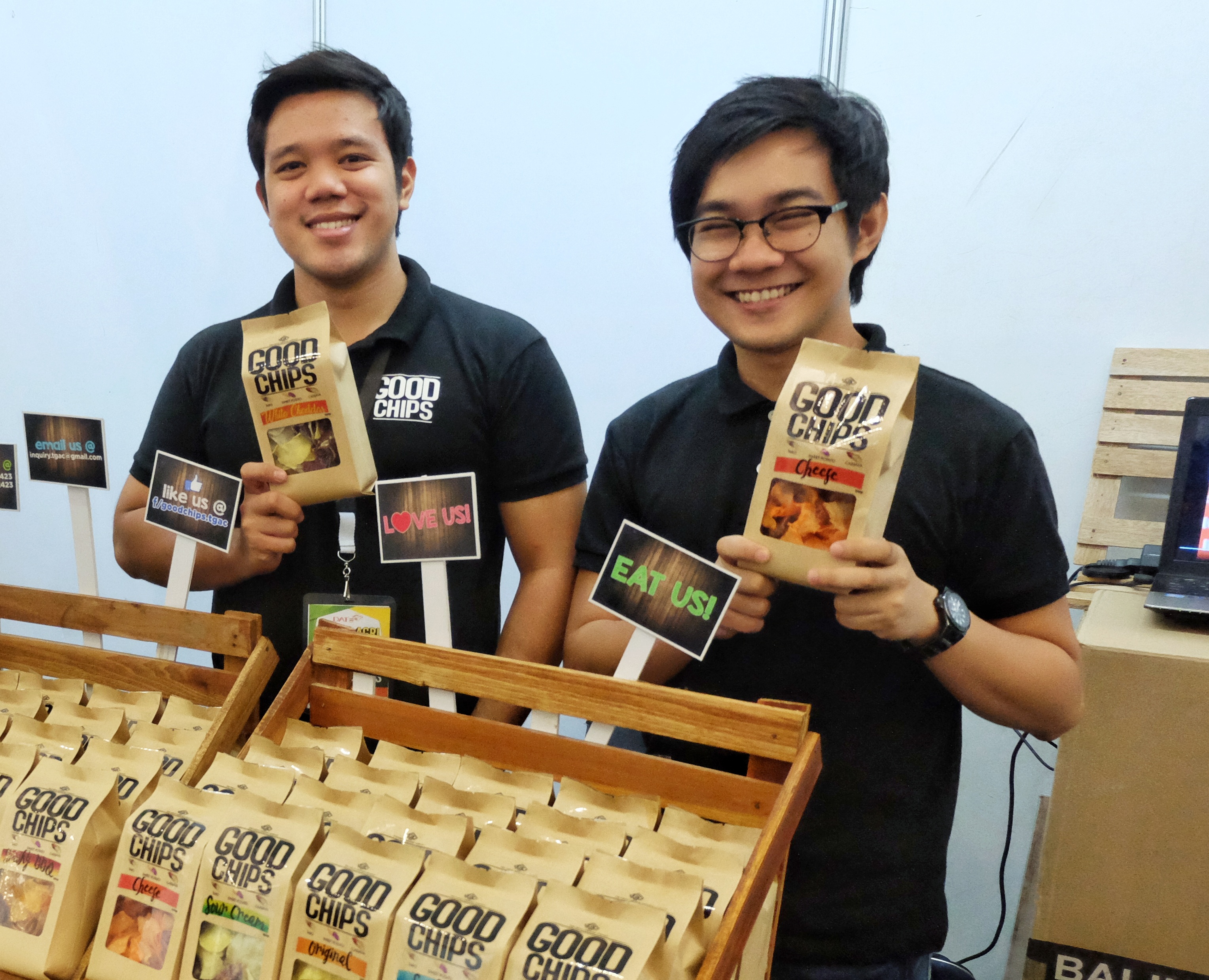 In 2017, the trio thought of investing on unique business that will value add to the Tuna Capital's range of pasalubong products.
"People initially think of tuna for pasalubong when in GenSan, so we decided to make us of local root crops for a change, thus Good Chips," said Dorego.
Using local organic root crops with minimal use of seasoning make their products healthier than those available in the market.
"It is also catchy and easy to recall. People also associate 'good' with something positive. We thought that we can't go wrong with 'good chips'," he shared.
According to Dorego, they initially thought of using taro but decided to get even more innovative. "To stand out in the competition we decided to incorporate 3 varieties of root crops (taro, sweet potato, cassava) in one pack. I am personally attracted to the idea of different textures of our food product", he said.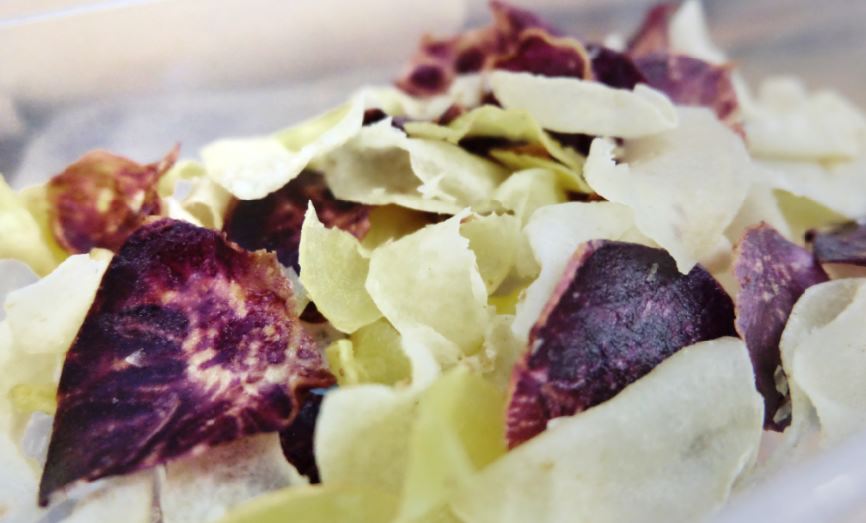 The chips come in cheese, sea salt, sour cream, white cheddar, and smokey BBQ flavors.
While they are still purchasing their raw materials in a "bagsakan" (market) in General Santos, they are already planning to source them out directly from the farmers as they grow the business. In that way, they can lower the cost and bring down the price of their products while helping local farmers in General Santos, most of which belong to various indigenous groups.
For now, the 3 friends share in the labor – manually peeling, slicing and packing – in producing Good Chips. While they started home-based, they will soon move to a building in order to get Food and Drug Administration (FDA) approval. They have also made business on how to develop further their food venture.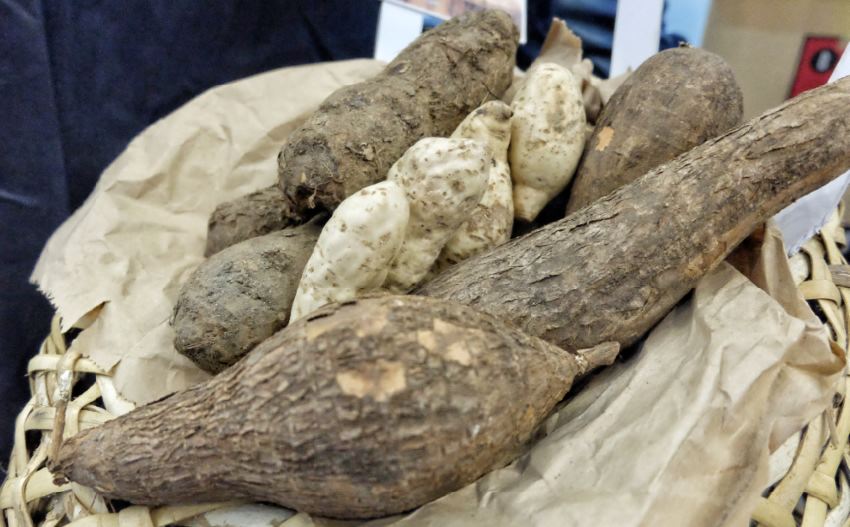 With recent developments, their future plans might be realized sooner than they initially imagined.
After successfully participating in the second season of CNN Philippines "The Final Pitch", a business reality show where entrepreneurs pitch to a panel of investors who are searching to own a piece of the next big business idea, the future became brighter for Good Chips.
Impressing the judges with their well thought out plans of scaling up their business, they were able to seal a deal with judge Mikee Romero, co-founding owner Philippines Asia with P5 million investment with 50% share of the company as well as free flights from AirAsia for their business trips. They also won the Business Challenge of judge Dino Araneta, CEO of digital logistics company QuadX. Air Asia also added a prize of 2 return tickets plus US$1,000 travel allowance.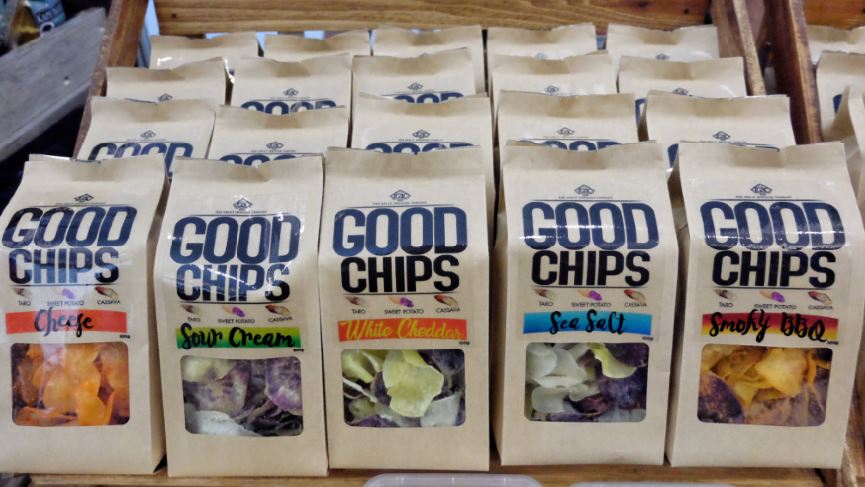 "Aside from inspiring other young entrepreneurs to do social enterprise, our goal is really to make good chips, a proudly made in General Santos product, into a global brand," Dorego quipped.
They have also started to experiment on making fish chip from local salmon, tilapia and of course, tuna.