Consider this a love letter of sorts for those who have been with us throughout our 73 years and counting: for our sources, readers, partners, advertisers, friends all.
We launch our website this weekend as we take advantage of newer tools and methods to increase our reach.
We began decades ago as a print outfit that survived World War II and the years that followed. This year, we unearthed evidence of our deeper roots, one that predates the early version of what was once Davao Times and beyond, making us probably older than most of Davao City's early years. We get ahead of ourselves. Let's bookmark that conversation for another time.
Our venture into the digital era began as early as 20 years ago when we first launched the first editions of our website. Those who have been reading us may recognize our old format as the one with a cup of coffee hovering over any post you visit.
But more than the website, we realized that hidden inside a small room of our office at Ponciano corner Palma Gil Street is a treasure trove of history. In it, for example, is an old issue with plans for the Davao-Samal Bridge in the 1960s. There were more ways of mapping out the history of the city, and more importantly, Mindanao.
We've received requests for old copies of issues dating back to the 50s and 60s, when we were still among the few papers printed weekly. We're working on a system to do just that, among other exciting ideas in the pipeline.
When we started our digital strategy mid-1990s, we saw through the infancy of the internet of the time that our readers would soon have a more direct way of communicating with us–far from the "Letters to the editor" of the days of old. People now seek news and could now ask us details of certain information.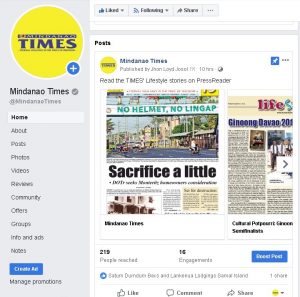 And so we bring you our new strategy, the Digital TIMES, an integrative experience that aims to bring each day's issue to you in various social media platforms to complement our daily printings.
You can download each issue through an app called PressReader, taking the TIMES farther than it has ever been throughout the world in years, with an emerging global readership within our grasp. We're among the only newspapers whose contents you can "read" while, say, you are driving. PressReader allows our downloaded copies to be read out loud by your device's robotic digital voice.
Our hardcopies are of course still available at newsstands everywhere.
On our Facebook account are updates on real-world situations that may need another format beyond print, with experienced journalists on the field and hardworking editors at the desk.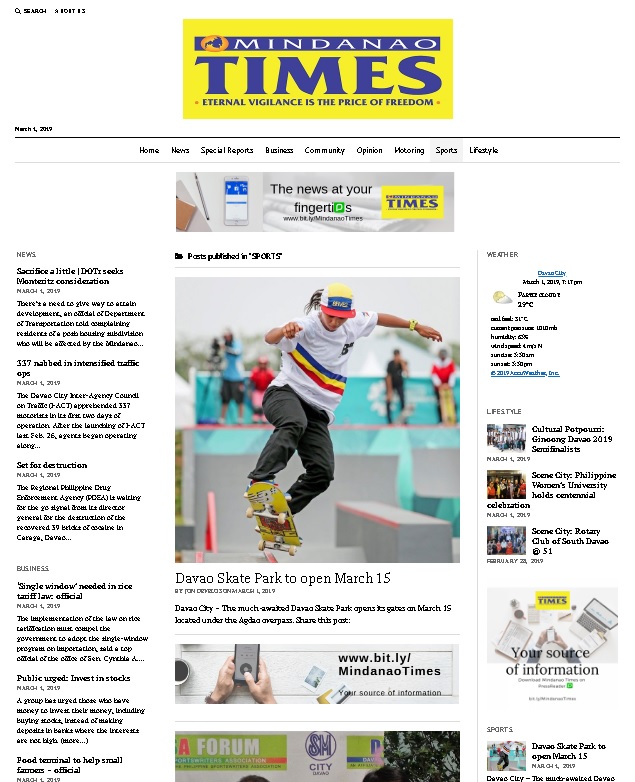 The now viral photo of award-winning photographer Bing Gonzales is running testament to this: a mother and her child find safety in the waters off Barangay 23C where at least 200 homes were razed to the ground. More than a thousand people shared that photo, which showed without words selflessness and motherhood, burning villages be damned.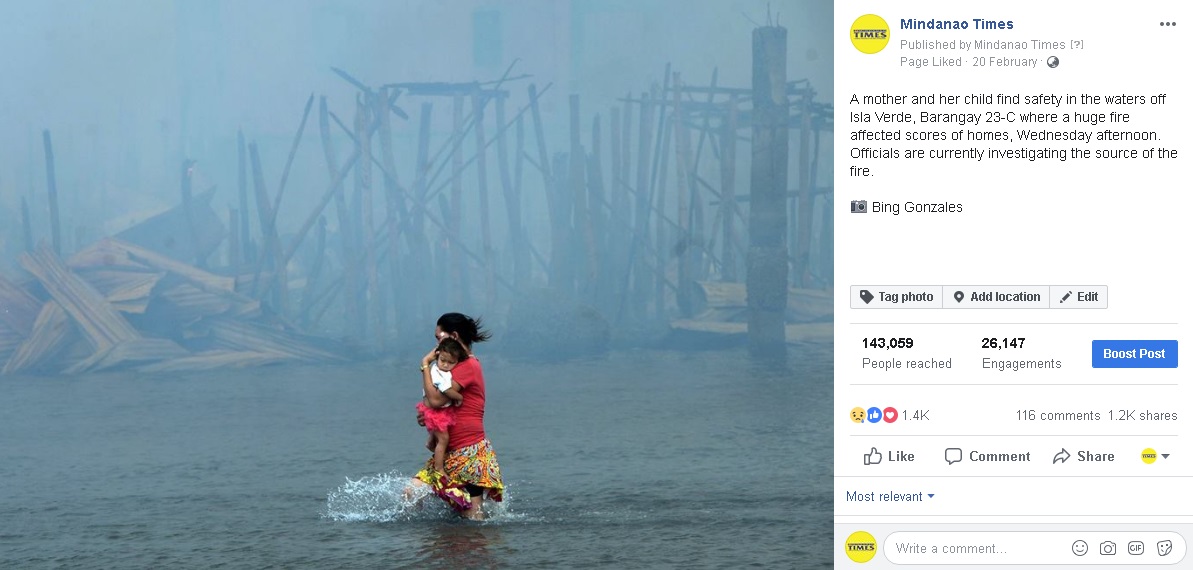 Online, not only do we have a Facebook page, our Twitter and Instagram accounts are also integrated into the day's roundup in the proper format each portion of history deserves. This gives readers a perspective offered beyond words in print.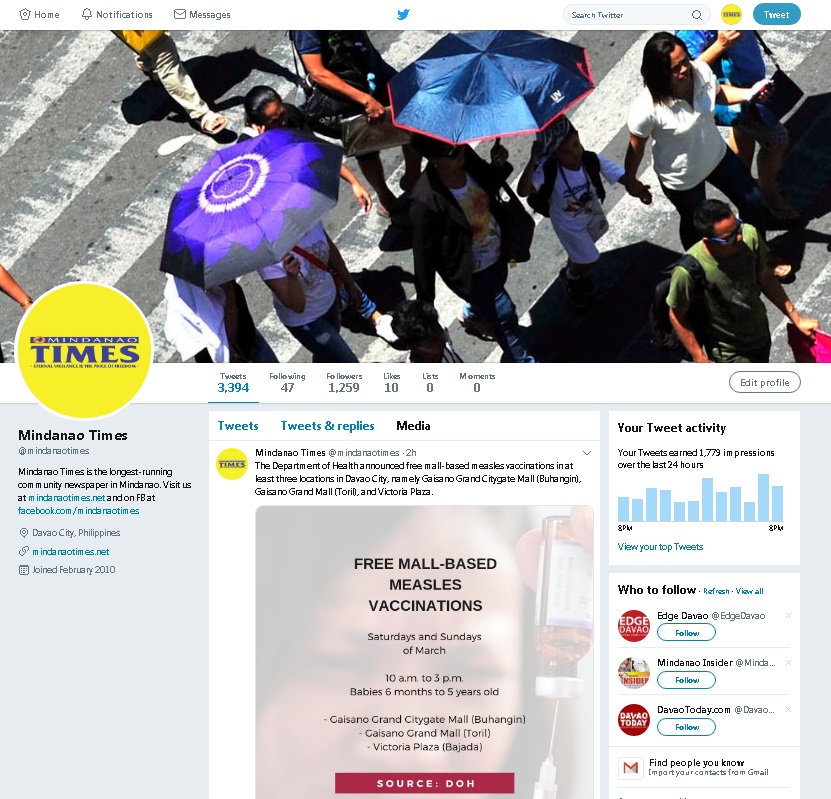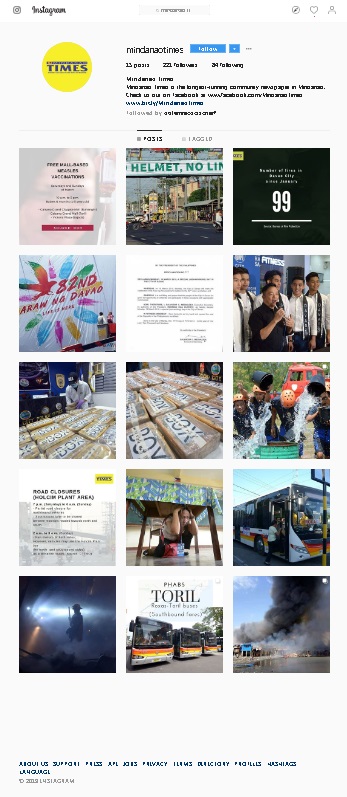 We decided to include our advertisers in this endeavor, especially those who have always been part of how we witnessed Mindanao transform into the dynamic living entity it has become now. If you have noticed, we have recently described ourselves from the oldest newspaper to Mindanao's longest-running.
Age, after all, is merely number if we refuse to keep up with the times. This is us, with you, turning to the next page as we navigate history together.