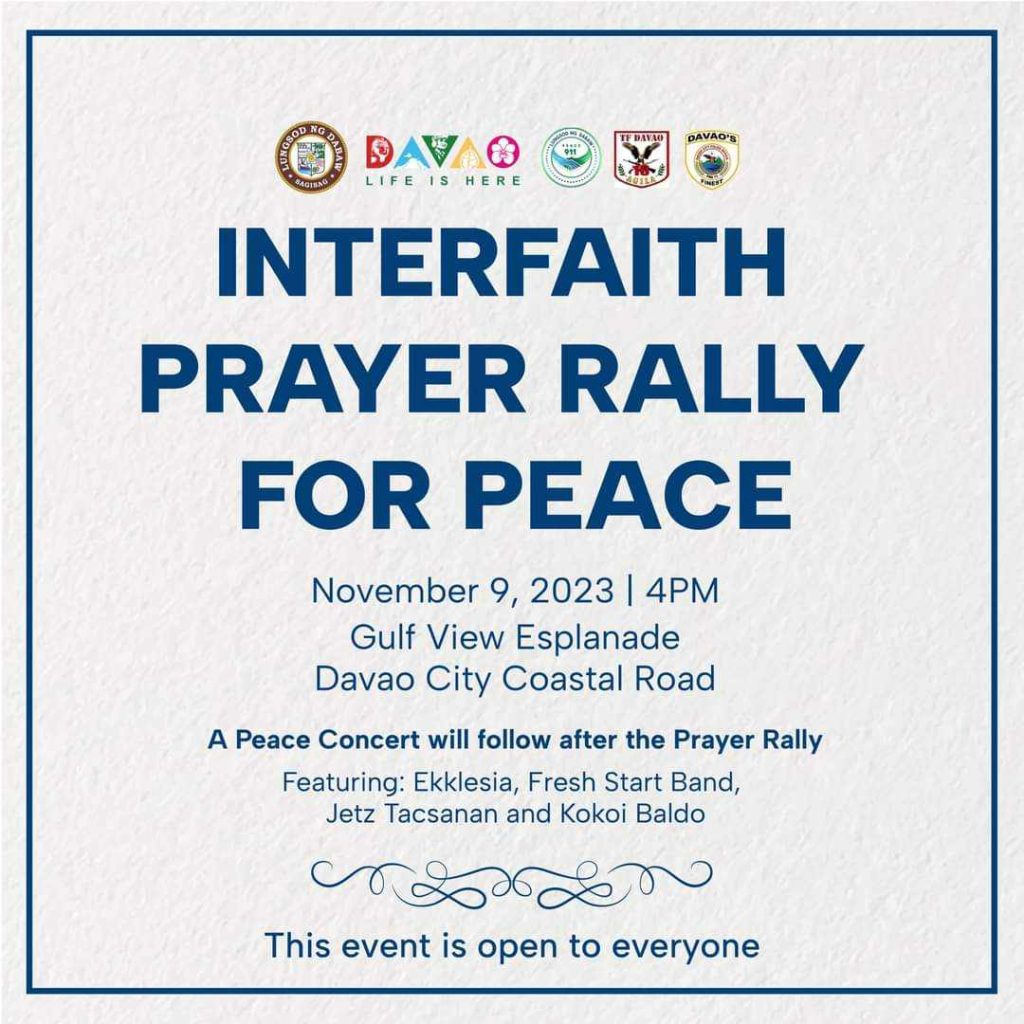 DAVAOEÑOS are urged to join the multisectoral peace rally on Thursday, Nov. 9, at the Gulf View Esplanade along the Davao City Coastal Road around 4 p.m. to pray and show support for peace, particularly between warring nations.
Speaking in yesterday's AFP-PNP press briefing held at The Royal Mandaya Hotel, Pastor Rueland Badoy, organizer of the multisectoral peace rally, said they are calling for a stop to violence in the Middle East and Europe.
Badoy said the prayer rally will serve as a venue for Davaoeños to express their solidarity and support for peace.
"It also aims to raise awareness about the importance of peaceful resolutions and promote a culture of understanding and harmony among different nations," he added.
"We encourage all Davaoeños, regardless of gender, religion, and culture to pray as one people for peace without bias, discrimination, and inclination," Badoy said.
The city government, along with members of the academe, non-government organizations, and religious have thrown their support for the peace rally.
"It is very welcome that the city government initiates this," Badoy said.
On Nov. 7, Councilor Pilar Braga passed a resolution encouraging Davaoeños to join and participate in the multisectoral prayer rally for peace.
Meanwhile, in a separate interview, Captain Hazel Tuazon, spokesperson of the Davao City Police Office (DCPO), said they deployed 500 personnel to secure the crowd.