Davao City – Mauricio Mendez of Mexico and Czech Radka Kahlefeldt are set out for repeat in their respective sides as the second Ironman 70.3 Davao presented by Petro reels off at the Azuela Cove, here.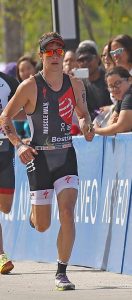 All eyes will be for both Mendez and Kahlefeldt as they take the grueling 1.9K swim, 90K bike, 21K run event hosted by Davao for the second straight year as organized and conducted by Sunrise Events, Incorporated.
"I think it's gonna be a really tough race. Every race is different but I feel I'm in great shape," said Mendez, who vowed to improve his mark of 3:50:32 fashioned out in come-from-behind manner last year.
"I love racing here in the Phl and I'm really excited to be back here in Davao," said Kahlefeldt, out to better her wire-to-wire triumph in 4:25:38.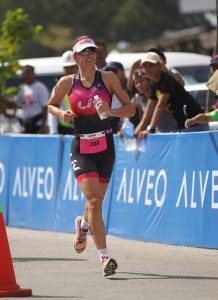 "We are looking forward to building on our award-winning success from last year, and we have made all necessary preparations to ensure another successful staging this year," said Davao Mayor Sara Duterte. "We encourage everyone to go out and enjoy this spectacle with all triathletes not only during race day but also during all the events leading to Sunday."
Mendez and Kahlefeldt ruled their respective sides in varying fashions last year with the duo completing a "double" in long-distance triathlon races by topping the Asia-Pacific Championship in Cebu last August.
Over 2,200 entries from 38 countries are vying in the event with Mendez and Kahlefeldt up against an equally talented pro rivals, including the fired-up Australians Tim Reed, Sam Betten and Tim Van Berkel, Germany's Markus Rolli, Frenchman Antony Costes and Bahrain's Eric Watson joining the title hunt.
Out to foil Kahlefeldt are regular Phl campaigners Caroline Steffen of Switzerland and Dimity Lee Duke of Australia with Guam's Manami Iijima, who topped the Subic 5150 late last year, also tipped to contend for the crown.
The event, featuring individual and relay competitions, has also drawn campaigners from United Arab Emirates, Czech Republic, Hong Kong, Mexico, Ukraine, India, Malaysia, Qatar, the US, Belgium, Spain, Italy, New Caledonia, Singapore; South Africa, Japan, the Netherlands, Sweden, Great Britain, Korean, Norway, Thailand, Switzerland, Greece, Kuwait, New Zealand, Turkey, China, Guam, Mexico, Panama and Taiwan.
SEI founder Wilfred Uytengsu has guaranteed another successful staging of the event with Davao emerging as the new triathlon destination with the all-out support of the city officials.