Davao City – Team Eaglemasters-3 submitted better cards to emerge as the team division winner in last weekend's 11th Phoenix Open golf tournament at the Rancho Palos Verdes Golf and Country Club.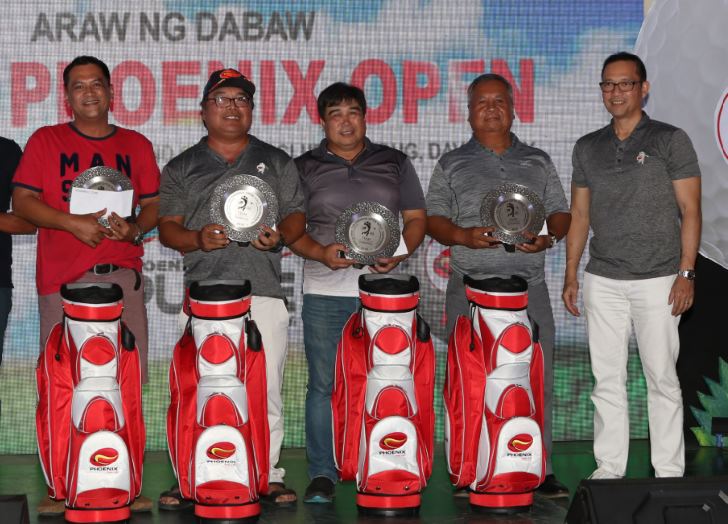 Eaglemasters-3 totaled 170 points anchored by the five-man roster of Ralph Garcia (38), Johan Dalmacio (39), Philip Idulsa (41), Lando Cachuela (42) and Junnie Sotto (48).
They edged team Boracuyz who land second with 166 points coming from Louie Brodeth (46), Mayong Pillerin (41), Ting Castillo (40), King Rivas (39) and Andy Ugdoracion (28) while at third saw Salami with a total of 161 points with Wendel Adlao (46), Jerico Bajo (43), Jing Tan (41), Addy Briones (35) and Brian Davila (34).
For the Partner Division, Arnold Navales and Jomari Amador wound-up with 93 points to win the title from rounds of 52 and 41, respectively. They edged closest foes, Ferdinand Rodina (45) and Isaclolo Diroy (37) who had 82 and the pair of Sherwin Bahani (42) and Glen Yap (39) who totaled 81 for second and third places, in that order.
Special trophies were given to the winners in grand rites held at the RPVGCC clubhouse.