Davao's gourmands and foodies are elated that a growing number of restaurants in Davao are offering ethnic Asian cuisines such as Thai, Japanese, Vietnamese, Asian Fusion, and of course, the ever popular Chinese which has spread even to the smallest towns of Mindanao. And Vikings has conquered Mindanaoans with its luxury buffet offering a wonderful compendium of Asian and European dishes that diners can devour till they drop from being such gluttons. Indeed, the lucky Millennials of Davao are now more exposed to a more multicultural way of eating.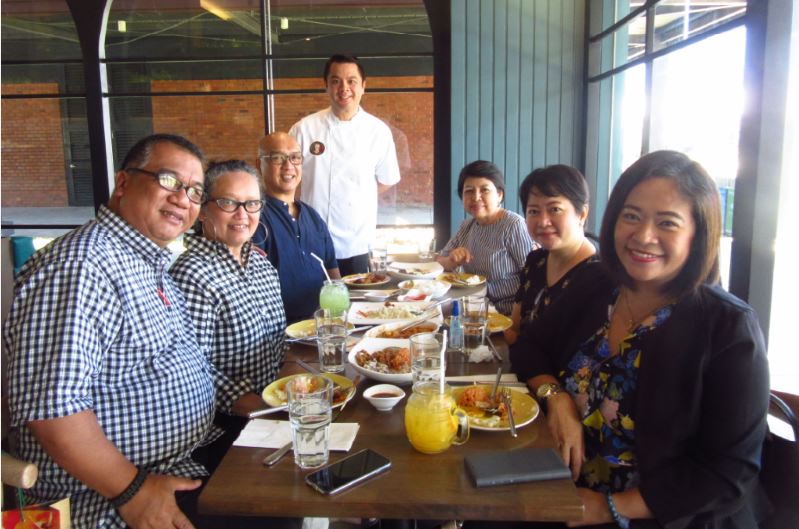 Thank goodness that Davaoenos are learning about the future of global cuisine for that matter. Another new food concept that reflects culinary innovation and technique is that of the recently opened Nord's, a modern bakery and cafe operated by Vikings. And Nord's has been drawing in the crowd of Davao's foodies since it started its operation. Chef Anthony Lanuza Abad, the Exec. Corporate Chef of Vikings for Mindanao and the Visayas, happily took on the challenge of creating special dishes with Asian and European influences; and cooked with the finest produce and ingredients right here at Nord's @ Azuela Cove, R. Castillo Street, Davao City.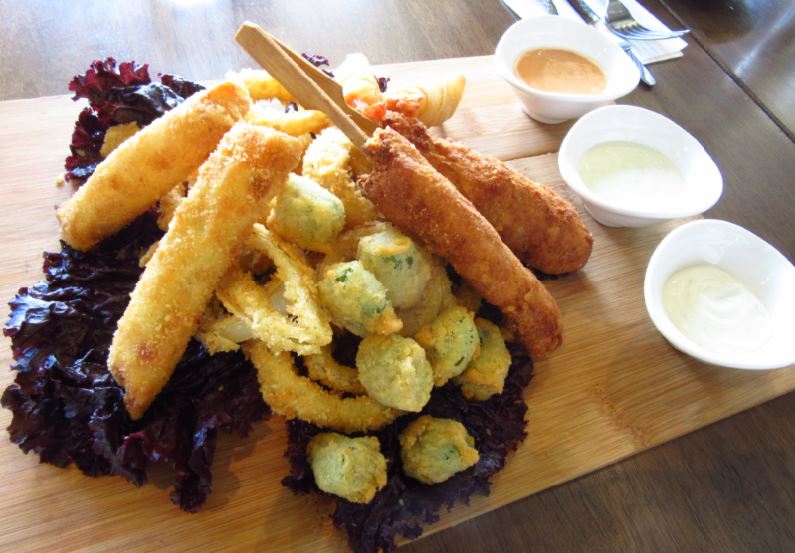 "Just like what I've always believed in, the best food and the most enjoyable experience to be had is when food is shared with family and friends. This is what inspires me in cooking," professed Chef Anton when he saw my group composed of Architects Kiko and Cecile Hidalgo; Lachi's Mae Aviles-Tulfo and Tetet Vedua-Aviles; plus career woman Mariel Estioko who were dining for the first time at Nord's. It was the birthday celebration of Mae and a belated one for Kiko which saw us joining forces to celebrate at a time when the Ironman was starting its sports activities and causing traffic in our beloved City.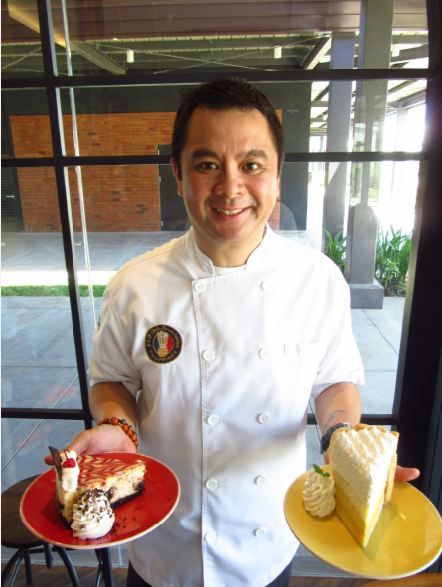 Chef Anton Lanuza Abad took his own spin at the Vikings sibling called Nord's; and made his own culinary collection accessible to foodies of Mindanao. "Nord's is starting to make a culinary mark among Davao's foodies by way of its Artisanal breads, light meals, snacks and desserts. If you're tired of pigging out at Viking's, Nord's selection of breads, comfort food and pastries will surely satisfy your cravings minus the guilt," said chef Anton who was gracious enough to meet the group and travelled all the way from Vikings SM Lanang Premier.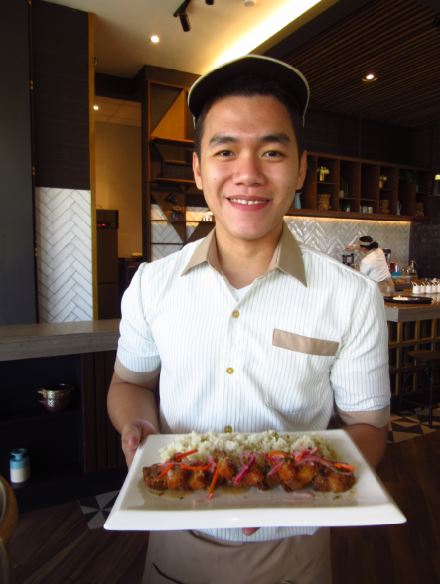 For the lunch date at Nord's, we ordered primera tapa, porky's best, crispy sangyupsal, chicken pastel, crispy bangus and lasagna. But dynamic chef Anton upped the ante with his modern take of a Pinoy classic favorite, adobo diablo, plus a twist on the Korean Galbi Gogi which I just loved. My lasagna had parts which had half-cooked noodles which I brought to the attention of our attentive waiter. The group decided to try Nord's pastries prepared by pastry chefs Kristja Enario and Abigail Luy so we shared eating the Durian Tres Leches, Very Cherry Chocolate Cheesecake plus the moist Tablea Brownie courtesy of chef Anton. By the way, Nord's only serves fresh fruit juices and coffee so I had to do without my Coke Zero.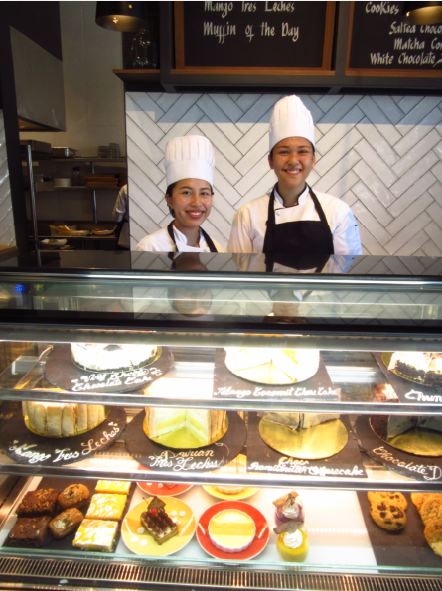 It was truly an opportunity to enjoy such an occasion to celebrate dear friends' birthdays with the mighty culinary presence of chef Anton L. Abad. Maraming salamat, po.