It has rather been a while since I last sat down for a good meal with Carmina Mapa-del Rosario, the ever busy jet-setter and hard-to-please gourmand of Davao City.  Carmina Mapa-del Rosario, known for her Crazy Cook Catering, has always focused on her food advocacy rather than on the commerce and profitability of her food business. This Crazy Cook's savory melange of slow food is a heavenly taste of art, culture and history combined.  Carmina's love affair with food shows how she loves to eat delicious and mouthwatering fare.  And she's a walking encyclopedia of matters pertaining to the culinary arts of the Philippines.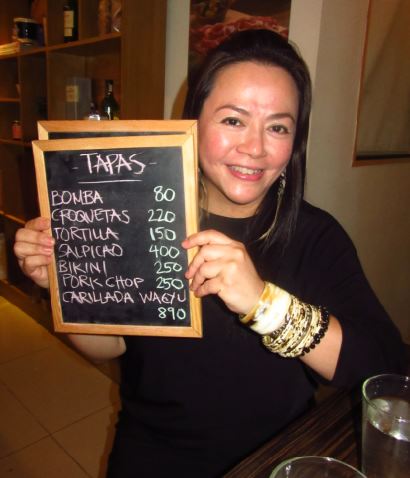 This fashionable gourmand of Davao/Manila/Iloilo is constantly in search of new cuisine to add to her rich and diverse LuzViMin culinary heritage plus that of Thailand's where she studied during her younger years and got exposed to a spectrum of gastronomic gems.  The old schooled Carmina is one crazy cook known for her uncompromising stand on the use of quality ingredients to produce quality food with pleasant surprises that her diners will surely enjoy as it not only tastes delicious but is comforting for them as well.  Thus, the reason why she and her barkada of restaurateurs established the Minadanao Butchers & Co. in Davao City at the K7 Strip, JP Laurel Avenue, Lanang (across the Caltex Station and Azuela).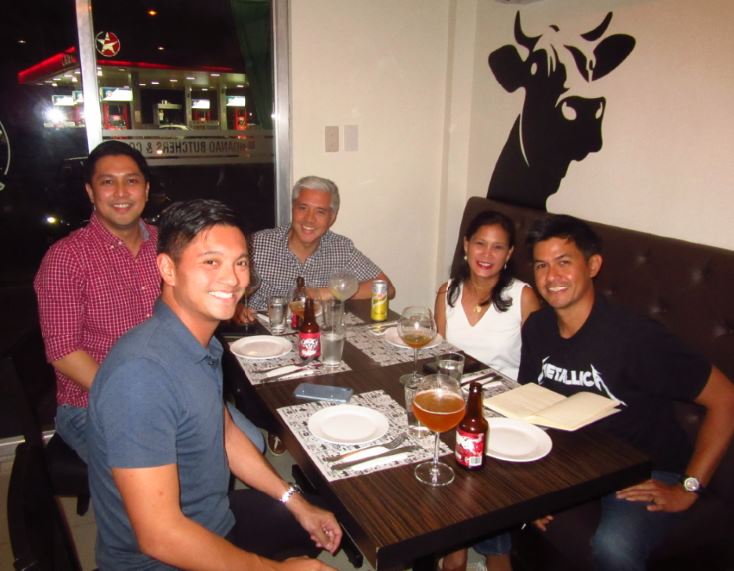 "Mindanao Butchers & Co., Inc. provides the local market with quality cuts of meat from the USA, Canada, New Zealand, and Brazil.  It is also the exclusive distributor of Tierra de Espana Spanish food products.  This venture is comprised and owned by a group of foodie entrepreneurs from Davao and Manila namely Carlo Calma Lorenzana (Sunmade Rice, La Cabrera, Lagarde Wines), Bobby Tenchavez (Tender Bob's, Fireside, Kettle), Rafael Garcia del Rosario (DelGar Properties, Tropical Fruits), Sandro Gonzalez and Anton Lopez (Ulticon Builders, Tapa King).  Carmina gave her word that the Mindanao Butchers & Co. promises superior taste and gourmet quality food products that pass the standards offoreign and local chefs both in Manila and abroad.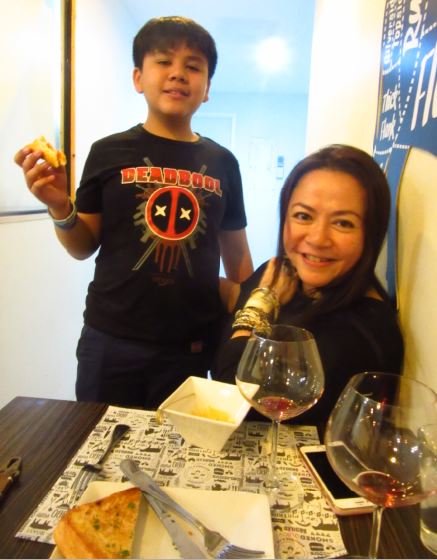 Warmly welcoming me that night I had dinner with Raffy, Carmina, and Iago del Rosario was the La Salle Christian gentleman of a young restaurateur, Carlo Calma Lorenzana, who flew in from Manila to check on his businesses here in Davao City and of course, to visit his beloved parents.  Carlo was busy entertaining his business partners namely JM and Cary Lagdameo and Vince and Triccie Arcenas.  This group recently formed the company called J.C. Vic, Inc. to distribute good craft beer in Mindanao.  "Engkanto beer by Ian Paredies and his partner Keenan Ugarte (married to Monica Moran-Floirendo) is aiming to be the best homegrown and quality craft beer that is priced just right," revealed Carlo.   I liked the Engkanto lager beer I tried that night even if I am not a regular beer drinker.  As JM Lagdameo said, "It will keep you calm as the Engkanto craft beer is the stuff of magic."
Mama mia, I truly enjoyed the distinctive treats of what Mindanao Butcher has to offer.  There's the charcuterie and cheese platter which is perfect for parties or to give as gift.  "This can be custom-made according to preference or budget.  The tray consists of Jamon Serrano Reserva, Chorizo Pamplona, Truffle Cheese Pate, Crostini, Shropshire Cheese, and the usual accompaniments like grapes, dried fruit, honey, etc…," promoted Carmina.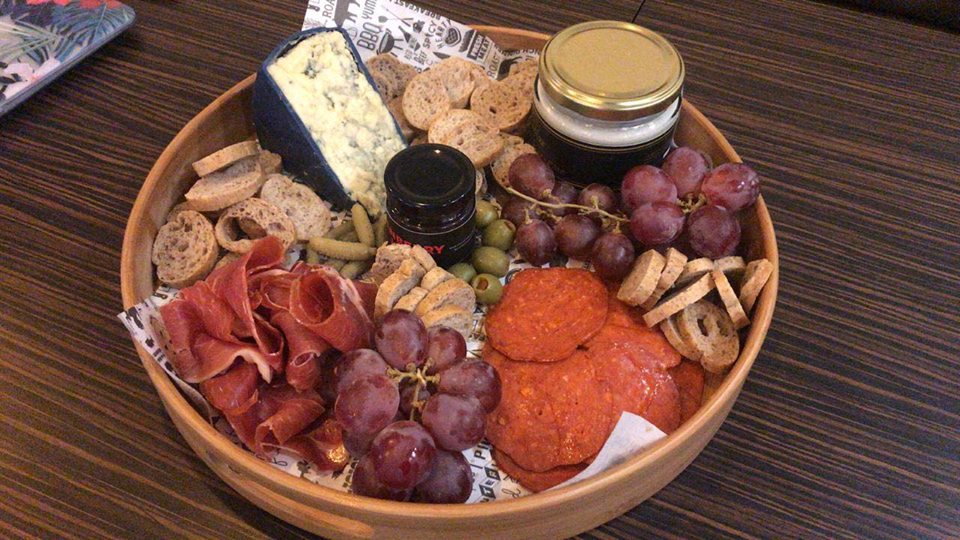 Happily munching on his favorite "Bikini" was Raffy and Carmina's unico hijo, Iago, who shared with me the butter-toasted sandwich with Swiss Gouda and Chorizo Pamplona.  Then came my old time favorite, Salpicao, which Carmina prepared as traditional as possible using only garlic, salt, pepper and imported pimenton.  "The secret to why it's tender is because we use our own USDA Angus tenderloin," Carmina claimed.  I trust this fashionable as always Crazy Cook.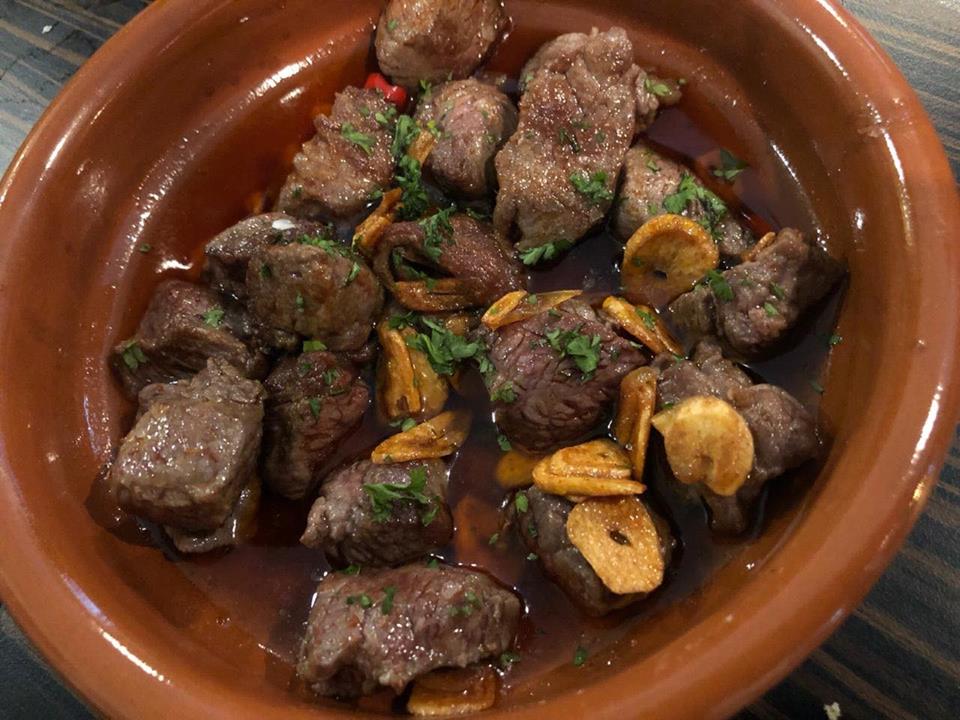 Carmina and Carlo also made me try the Butifarra Fondue of Catalan sausage in a blanket of cheese fondue; jamon allioli; and la Bomba of potato and pork croquettes served with a Bravas sauce which made the crispy coated croquetas explode with its rich flavor.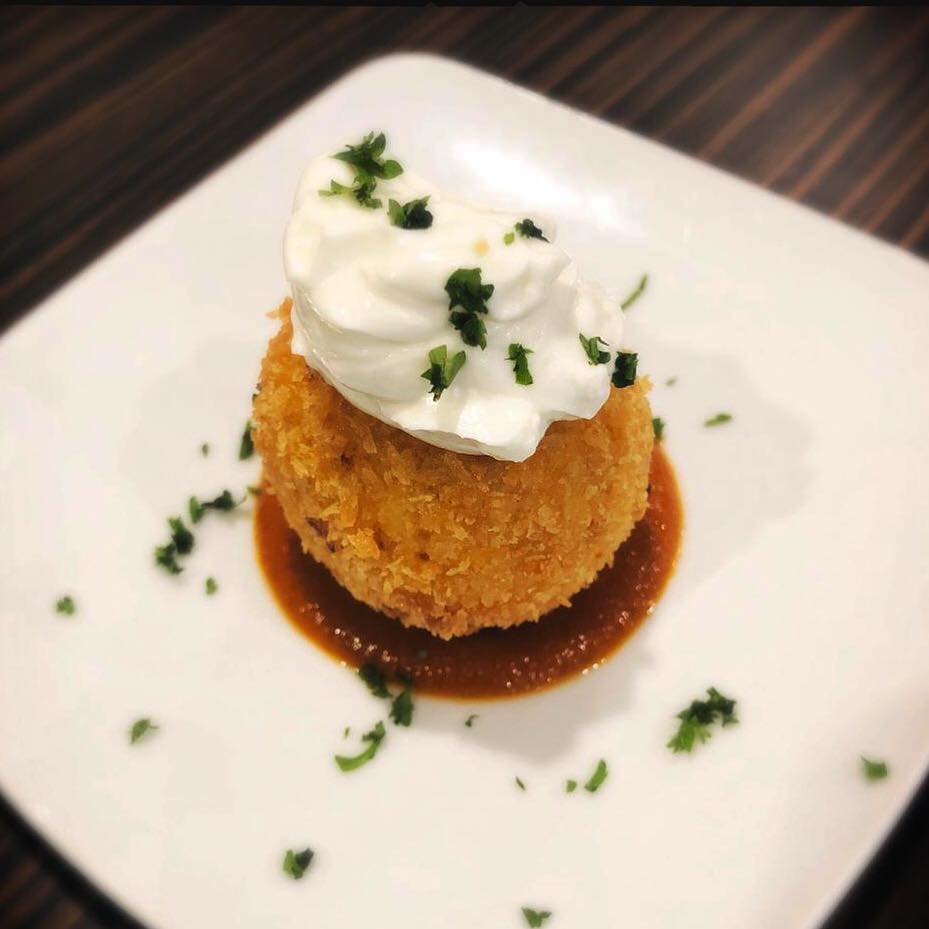 Mindanao Butcher also offers Tierra de Espana delights prepared by no less than chef Miguel Vecin who was proclaimed by Philippine Tatler as one of the Best Chefs in the country.  Miguel came back to the Philippines after spending two decades in Spain.   Tierra de Espana was established on March, 2005.  Its main nature of business is the importation of Spanish delicatessen items from Spain.  Tierra de Espana also manufactures locally made Spanish chorizos like the Chorizo de Bilbao and Chistorra.
My goodness, it's always a scrumptious culinary experience if I am with Carlo Calma Lorenzana and Carmina Mapa-del Rosario.   Their cuisine always remind me of the good old days when abuelas, madres y tias had all the time for slow food for family and friends to enjoy and relish.  You'll savor everything to the last bite.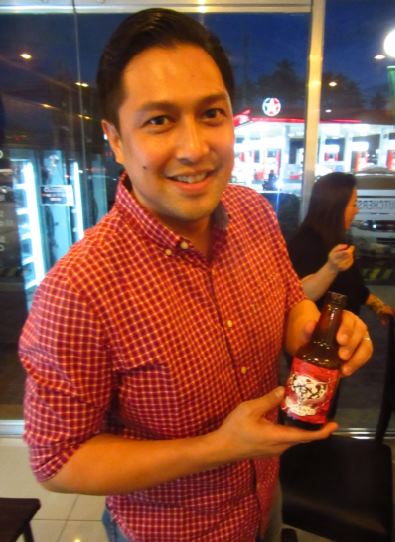 Carmina and Carlo, ka namit guid.  Mindanao Butchers is one establishment for Davao's gourmands and foodies to truly enjoy.  Thank you, Carmina and Carlo, for inviting me personally with your brand of gentle persuasion which is hard for me to refuse.