The City Transport and Traffic Management Office (CTTMO) will implement a rerouting for the Talomo 2 Bridge starting April 14.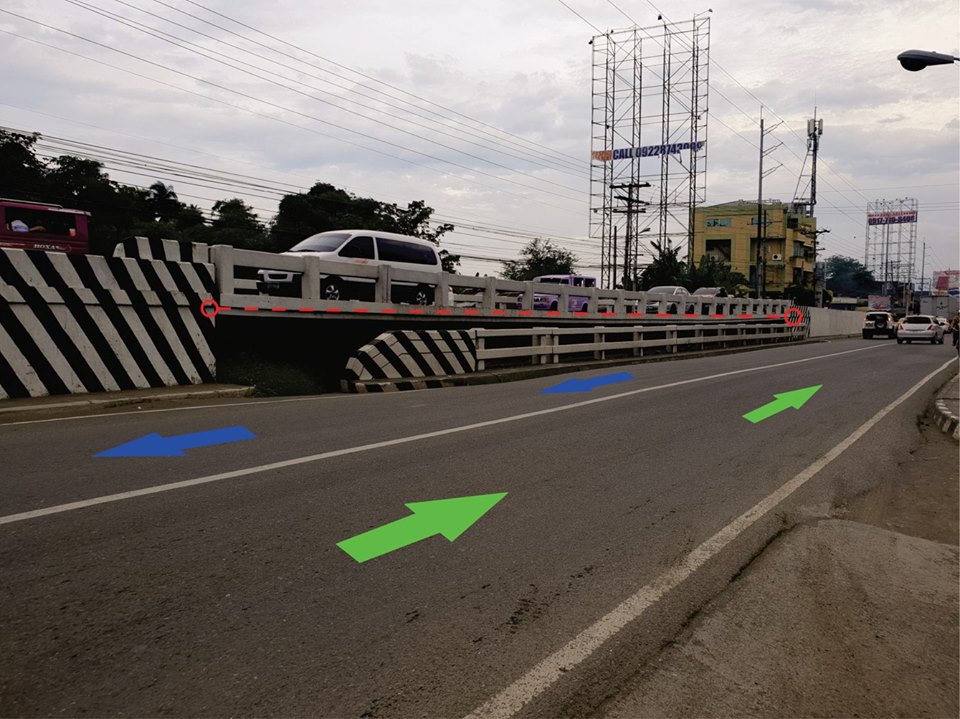 In an advisory posted in its Facebook page, the CTTMO said the rerouting is needed for the repair and rehabilitation of the bridge.
The notice did not state the duration of the rerouting.
Last year, the Department of Public Works and Highways (DPWH) XI confirmed the necessity of repair of the Talomo Bridge II due to visible cracks linked to the passage of overloaded trucks.
Bridge II is the northbound passage across the Talomo River.
DPWH XI spokesperson Dean Ortiz said there will be major repairs on the bridge.
"We have to change the girders of the bridge, slabs, and the pavement," Ortiz said. "We won't really allow the bridge to be passed until it is done. We eye the completion of the repair in two or three months."
However, the remaining Talomo Bridge I (the southbound bridge near the Coca Cola plant), as well as an additional bailey bridge, are still open for both south- and northbound vehicles.
The bypass road from the Bangkal portion the Diversion Road towards Catalunan Pequeno and Puan remains open for vehicles, especially heavy trucks, Ortiz said.
Vehicles from Calinan are advised to take Barangay Talomo River, Magtuod-Tugbok Road then exit in Barangay Ma-a; vehicles from Tugbok area may pass through Barangay Biao Guianga, Magtuod-Tugbok Road, and exit at CP Garcia–J Rodriguez Rd. to Ma-a.
Vehicles from Mintal may traverse through Elenita Heights, Catalunan Grande and exit at CP Garcia Highway.
Those from Toril or Puan area may take Talomo Road, Ortiz Street, Mitra Compound, to Taal Street, then exit to Central Park or Matina Aplaya.
Those from Matina or Bangkal areas are advised to take Central Park, Cordillera Street, Taal Street, Bailey Bridge and exit to the Talomo or Puan area.
Those from Buhangin-CP Garcia Highway may take Magtuod-Tugbok via Biao Escuela then exit at Tugbok or via Biao Joaquin then exit at Calinan area; vehicles from Quimpo Boulevard may pass through Matina Aplaya Relief Bridge to Cordillera Street, to Taal Street, to new Bailey Bridge; then exit at Talomo or Puan area.
Last year, the area suffered a monster traffic jam when a dry run was held, utilizing the Bangkal-Puan Bypass Road.
The dry run was immediately stopped.