Davao City – Ateneo de Davao University's Czarlo Lorenzo Salvador will be part of the nine qualifiers who will join this year's Jr. NBA Philippines National Training Camp after the two-day North Luzon Regional Selection held at the Benguet State University in La Trinidad last March 23 and 24.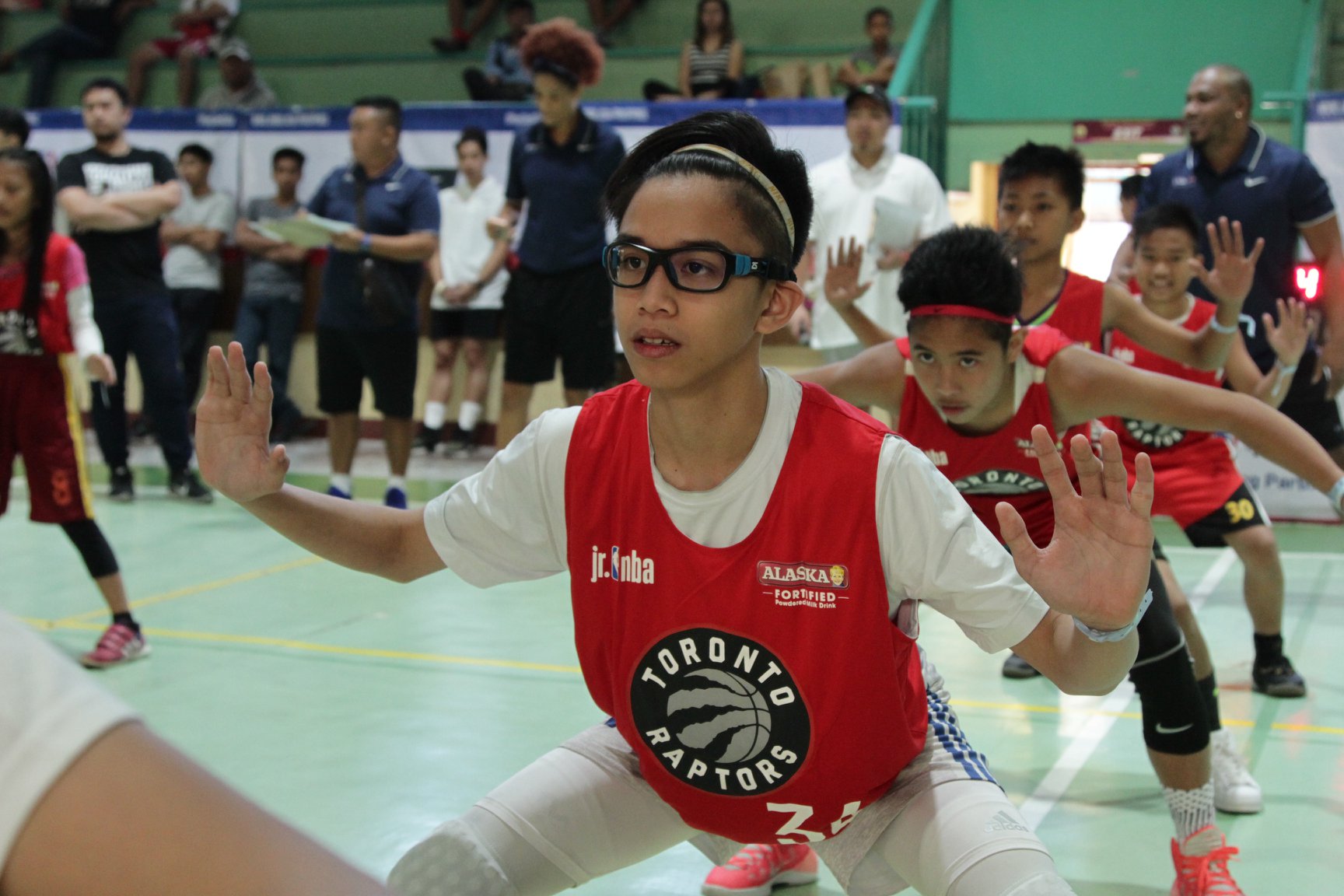 Salvador, 13; an incoming grade nine student will join eight other members who are mostly from Luzon in the next stage which is the National Training Camp to be held at Don Bosco Technical Institute in Makati this May 17-19.
Joining Salvador in the selection are Laurence Christian Batongbakal (Saint Mary's University), Jushrylle Rayne de Vera (Baguio City National High School), Kenneth Gabriel Duca (University of Baguio Science High School), Zak Adlee Gumaya (Berkeley School of Baguio), Aethan Pagio (University of Baguio), Nathaniel Tomeldan (St. Louis University – Laboratory High School), Jhullian Francesca Pagteilah (San Jose School of La Trinidad, Inc.) and Christine Nicole Venterez (Baguio City National High School).
Some 40 boys and 40 girls will be gathered from the regional camps held in Benguet, Butuan, Dumaguete, Lucena, and Metro Manila, and a select group from the Alaska Power Camp.
Players from across the archipelago will showcase their talents and vie to be named as Jr. NBA Philippines All-Stars.
This year, Jr. NBA Philippines All-Stars – comprised of as many as five boys and five girls – will compete in the first Jr. NBA Global Championship Asia Pacific Selection Camp. It will be a week-long camp in June that includes top youth players from North Asia, Southeast Asia and the Pacific region.
The Asia Pacific regional competition will provide the 2019 batch of Jr. NBA All-Stars the opportunity to represent the region in the Jr. NBA Global Championship that will be held Aug. 6-11 at ESPN Wide World of Sports Complex at Walt Disney World near Orlando, Florida.
The international event will feature talented youth from the United States, Canada, Latin America, Europe, the Middle East, China, Mexico, Africa, India and the Asia-Pacific.
Boys and girls aged 10-14 years old can join the remaining Jr. NBA Philippines Regional Selection Camps in Dumaguete (March 30-31), Butuan (April 13-14) and Metro Manila (April 27-28) by registering at www.jrnba.asia/philippines.