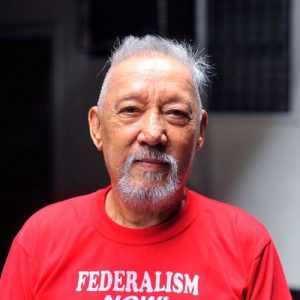 "WHY not dream a different dream? Why not use your mind, your imagination, and your emotion to dream heaven?" (Don Miguel Ruiz, "The Four Agreements", 1997)
Ruiz`s New Dream is "Heaven on Earth". Part of our Lord`s Prayer is," Thy Kingdom come, Thy will be done on earth as it is in heaven". Hence, "Heaven on earth" is not really a new dream. We Christians have been praying for "Heaven on Earth" since the time of our Lord Jesus on earth. He`s the One who taught us the "Lord`s Prayer". Eversince, "Heaven on Earth" is every Christian`s dream. Ruiz, thanks to him, is strongly reminding us of this awesome dream which we Christians now seems to have glossed over or have not taken seriously.
Sad to say, even our Christian churches are not that aggressive in really pursuing this dream. This explains the existence of our very sick predominantly Christian society. There are no definite efforts from Christian Filipinos and their churches to transform "earth as it is in heaven". Hence, the need for the second coming of our Lord Jesus Christ on earth soon. As to what role our Christian churches will play in the coming one thousand years drama (reign of our Lord) is not clear.
Back to the present realities. Pope Francis` recent Encyclical Letter "Fratelli Tutti On Fraternity and Social Friendship, 2020 talks of "New Politics", hopefully, for the attainment of Ruiz`s "New Dream". Catholic Filipinos and our Catholic Church are admonished to passionately and boldly pursue, this New "Politics of Love" as the appropriate means to make "earth as it is in heaven".
Ruiz commented on Love: "Life can be very easy when Love is your way of life. You can be loving all the time. This is your choice. You may have no reason to love, but you can love because to love makes you so happy. Love in action only produces happiness. Love will give you inner peace. It will change your perception of everything. You can see everything with the eyes of love." Beautifully said Sir.
The call of Pope Francis is loud and clear for all Christian to be "true Christian". This means for all Christians to be "revolutionaries in grace." In other words, to be Christ-likes as "peaceful revolutionaries" to passionately and boldly pursue this new "Politics of Love". Hence, we Christians must unite to be God`s "spiritual warriors" to effectively overcome all obstacles that block our attainment of "heaven on earth" via "Politics of Love. This is our God`s mandated mission to us Christians particularly our Christian churches. Fighting for "Politics of Love" is, no doubt God`s will of transforming "earth as it is in heaven".
In this regards, we Christian Filipinos badly need new kind of political leaders. It is for this reason that our "Kilos Pederal sa Pagpapabo" (KPP) movement willingly to adopts recently Pope Francis` exhortation of "Politics of Love". And in this connection, KPP drafted a "Handbook for New Political Leaders" for nationwide distribution soon. The "Handbook" sets a higher standard or truly challenging criteria to be new breeds of political leaders in the Philippines.
Hopefully, our Filipino voters will be inspired to start the transformation of our current destructive "Patronage Politics" to Pope Francis` "Politics of Love. It has been said that, the kind of political leaders we have is reflective of the kind of voters we have. Thus, we voters deserve the many corrupt political leaders we presently have. In other words, we have a corrupt government because we have a corrupt society. We hope and pray that our Filipino voters will renew themselves to be able to transform our unhealthy "Patronage Politics" to "Politics of Love". Our forthcoming book titled "Journey to True Liberation" discussed in detail Pope Francis` proposition of  "Politics of Love". We strongly believe that this is the best alternative to our destructive "Patronage Politics" that continues to haunt our people and nation.
Surely, we expect our Christian churches to be pro-active in leading our Christian faithfuls to authentic liberation. Their evangelization, must lead to double liberation of our people and nation. Will our Christian churches accept this challenge? This remains to be seen. Pope Francis rightly pointed out: "Charity (or social love) needs the light of the truth that we constantly seek. `That light is both the light of reason and the light of faith`, and does not admit any form of relativism. Yet it also respects the development of the science and their essential contribution to finding the surest and most practical means of achieving the desired results. For when the good of others is at the stake, good intentions are not enough. Concrete efforts must be made to bring about whatever they and their nations need for the sake of their development. (underlining mine). Paging our Christian Filipinos and their Christian churches in this regard.
Good political do the opposite – serving vested interest groups at the expense of the poor and favoring the status quo to protect their power and selfish interests. Failure is not an option here.
Below are our challenging criteria for new political leaders to successfully pursue "Politics of Love" in our country.
God-centered and Christ-like as "peaceful revolutionary" leaders.

Humble as servant leaders.

Unifiers or healers.

Transformative leaders or agents – of-change.

Visionary or forward-looking.

With integrity and credibility.

Competent

Decisive, committed and compassionate
In totality, this is a tall order. "Politics of Love" demands raising "the bar" or the standard for new kind of political leaders. However, with God`s help and grace, our new political leaders will surely prevail. Our ability to think in new ways affects positively our various institutions in our society. Hence, let`s unfreeze our brains to thrive.
Yes to new Dream.
Yes to new Politics.
Yes to new Political Leaders.
Yes to a new Nation!