A SELF-TAUGHT painter from Polomolok, South Cotabato, who spent his formative years in Davao City, is quickly carving a name in the very exclusive—some say elitist—world of art. 
Perhaps, there's no higher affirmation of 44-year-old Filipino-Canadian Charlie Frenal's arrival than seeing his piece "New Day 3" exhibited during the New York Art Expo from April 17 to April 26 at the iconic hotspot in Nolita, Manhattan.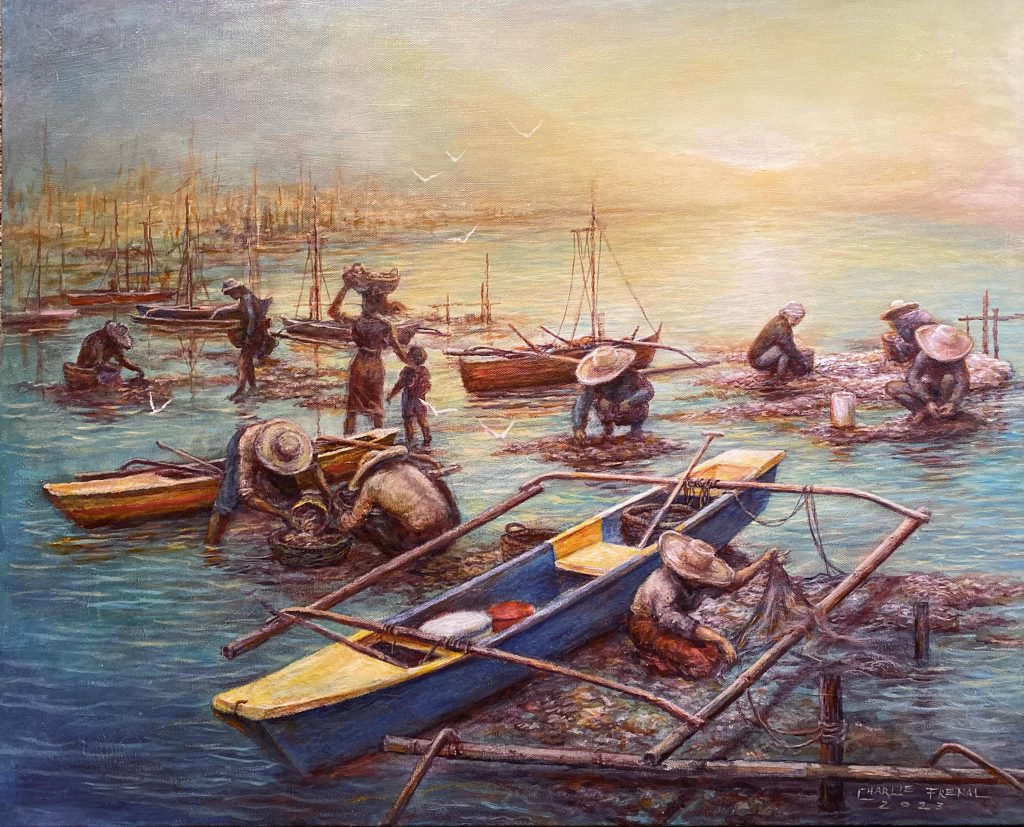 It's the highest honor for someone still considering painting a hobby. 
"I am working full-time as an architectural designer in a multinational firm AECOM in Burnaby, and doing my passion in painting, usually during the evening when I get home from work or by the weekends and holidays," Charlie told TIMES in an email interview. 
Charlie recalled developing his love for drawing and painting when he was only four. He quickly honed his talents and became a regular fixture in elementary and high school inter-school competitions. 
When he studied B.S. Architecture at the University of Mindanao from 1996 to 2001, painting became his refuge from the stress of school. But it did not stop him from joining painting competitions and exhibitions, never once considering leaving his passion in exchange for a degree.  
"I can still remember the first painting I sold for was for P200," he said.
But who said being an architect and a visual artist were mutually exclusive? After all, he managed to balance his studies when he was in grade school, finishing as the class valedictorian. 
Despite inching his way out of the family tradition of being either a public servant or farmer, he was never short of support from his parents. 
Charlie was determined to make all the sacrifices to enjoy the best of both worlds.  
A New Chapter 
Charlie and his family emigrated to Canada in 2012, like most Filipinos dreaming of a better life.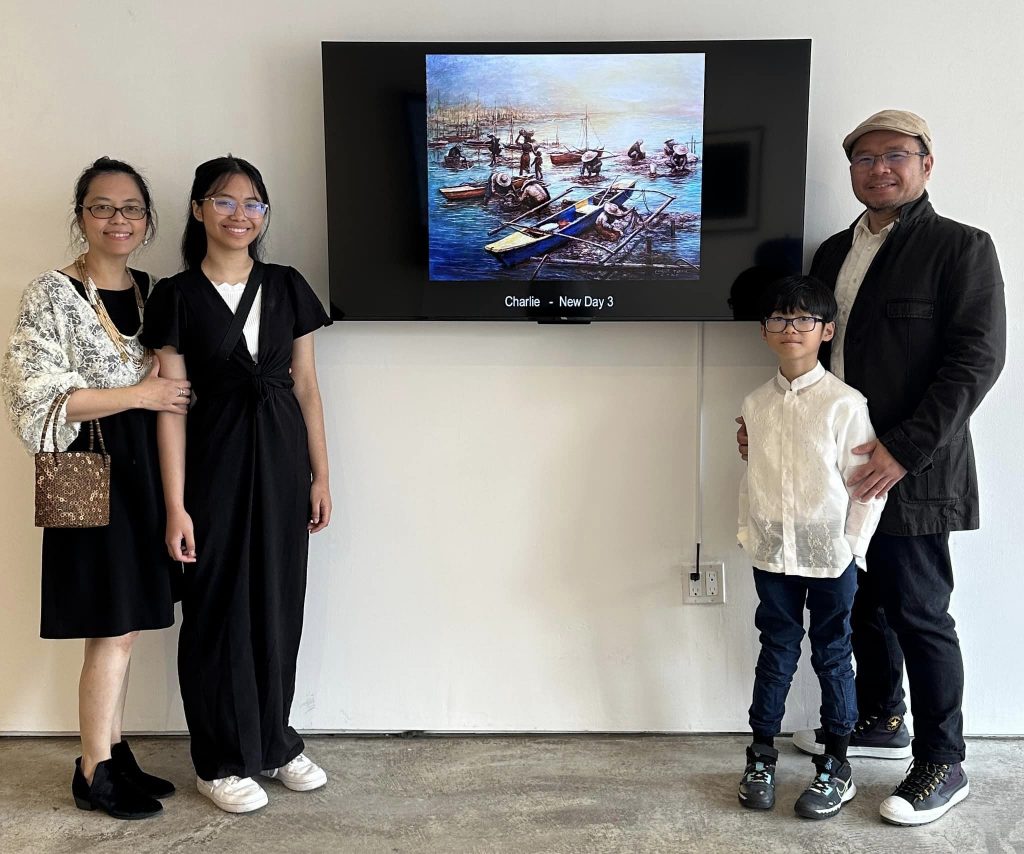 He studied Engineering Design Technology at SAIT, Calgary, Alberta while also honing his talents by taking a Watercolour Course at the New York Academy of Art. 
He shared, "I started pursuing to promote my Filipino heritage as an artist when I was in the Philippines. I joined exhibitions and won awards with my artworks in the Philippines depicting Filipino culture. I did that over and over again until I got into an International exhibition in Canada wherein my Filipino-themed "New Day" won First Prize in 2021 from hundreds of paintings from different parts of the world."
Charlie explained his fascination for the "New Day" theme, which was instrumental in earning him the approval of the art world in the global arena.  
"This painting is all about a new beginning, a new hope awaits. A fresh start from enduring the different challenges in life. Every new day is always an opportunity for us to change," he said.
No Stranger to Accolades
In 2019, he exhibited his artwork "Malakas at Maganda" at Kamloops Museum and Archives, Kamloops, British Columbia. The same painting was exhibited at the Filipino Canadian Art Museum.
In 2021, Charlie grabbed the First Prize Award in the Annual International Mail-In Art Exhibition with his Filipino-themed painting "New Day" at the Federation of Canadian Artists, Vancouver, Canada. 
He also received Honourable Mention Award in the Federation of Canadian Artist's Water Exhibition with his work "My Cup Runneth Over" in the same year.
Charlie's artworks were included in the Philippine Consulate General Vancouver in its "Tatlumpu't isang Araw Ng Sining Pilipino" Cultural Event and Exhibition in 2020.
In 2021, his artwork "Mariang Makiling" and iconic Philippine flora were exhibited at the Filipino-Canadian Art Museum in celebration of Philippine Heritage Month.
Last year, five of his artworks, along with other renowned Filipino Canadian artists, were exhibited in the Roundhouse Gallery as part of the "Pagtitipon 2022" event, attended by consul generals from different countries, prominent personalities, and politicians.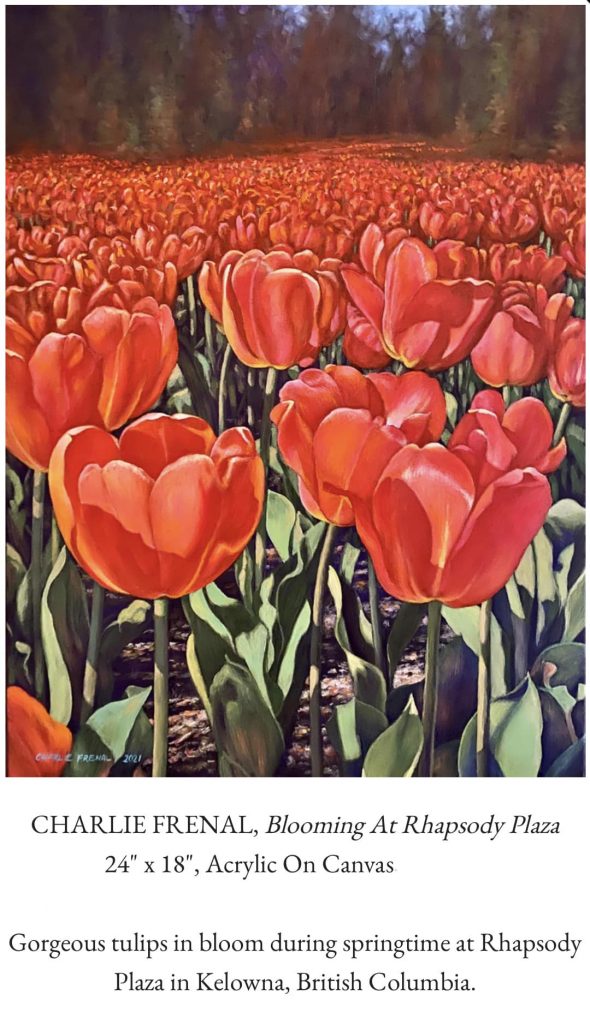 Today, Charlie continues to do solo and group exhibitions in Canada and commission works in the Philippines, Canada, Australia, and The Netherlands. 
Finding the Perfect Balance
Being recognized by critics and peers only reinforced his decision to continue his passion while remaining committed to his responsibilities as an architect, husband, father, and Vancouver citizen.
"I still need to balance my time for my family against my time to paint," he said.
Looking back, Charlie did continue the family tradition, at least to an extent, when he married Jihan Jardin, a daughter of a late public servant of Davao City. They are blessed with two children, Czarina Reign and Claude Brent.
But despite achieving success, he never forgot his roots. 
"As a Mindanaoan, I want to inspire and serve others. My identity motivated and helped me achieve success," he said.