THE MEDIA Educators of Mindanao (MEM) will represent media and communication teachers and practitioners to the PH MIL Multi-stakeholder Dialogue set on Oct. 27, at the Summit Function Room of Verjandel Hotel, Kalayaan Ave, Quezon City.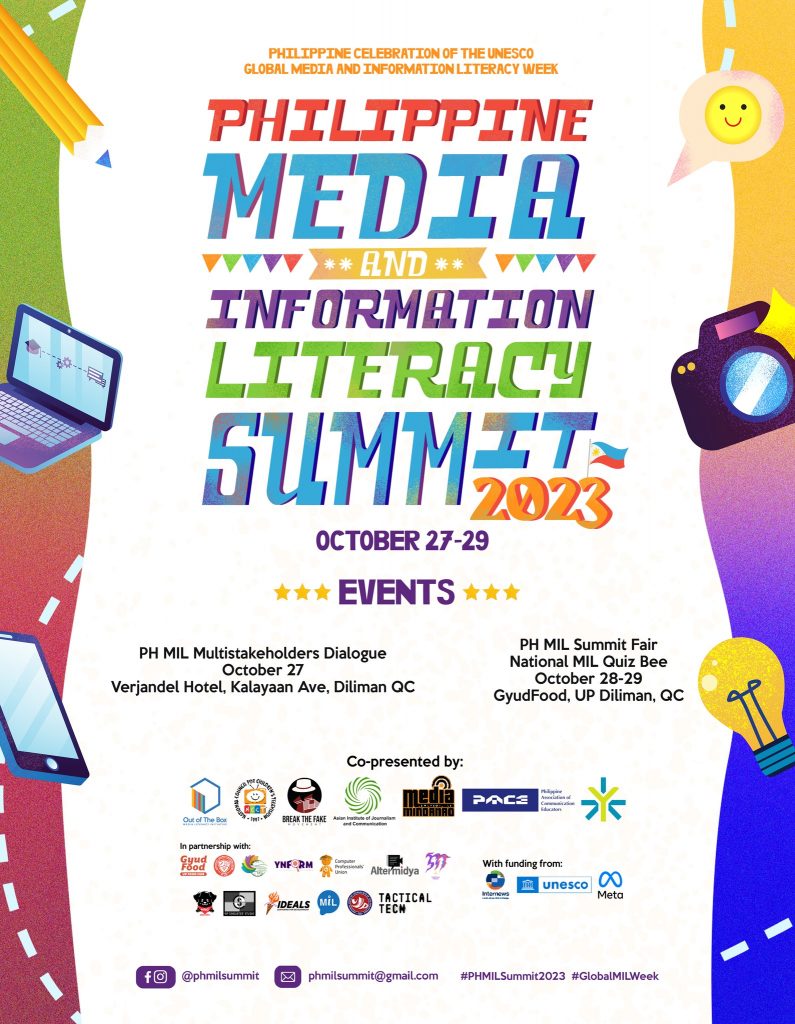 "Mindanao gets to have a voice on this national platform! The Media Educators of Mindanao is proud to be one of the co-presenters of the Philippine MIL Summit 2023," the MEM Facebook post read.
In its continued commitment to amplifying the voice of media practitioners, the group was also named as one of the steering committees of the first-ever Philippine Media and Information Literacy (PH MIL) Summit 2023.
The summit aims to promote media and information literacy in the country. It serves as an avenue to discuss the incorporation of MIL into procedures, programs, and operations of significant government agencies.
MEM will collaborate with various representatives from local and national media, tech businesses, government, academic institutions, and civic groups, among others.
The Presidential Communications Office, Commission of Human Rights, the local government of Quezon City, and offices from the House of Representatives, will also be present in the dialogue.
Carrying the theme: "Media and Information Literacy in Digital Spaces: A Collective Global Agenda," the summit is in line with the country's observance of the UNESCO Global Media and Information Literacy Week which is celebrated every last week of October.
Participants will also join the summit fair on Oct. 28-29 at the GyudFood UP Diliman, QC., where they will learn about digital safety, press freedom, civic awareness, and engagement from media experts.
The summit is co-presented by the association, along with Asian Institute of Journalism and Communication (AIJC), Break the Fake Movement (BTFM), Out of The Box Media Literacy Initiative (OOTB), National Council for Children's Television (NCCT), Philippine Association of Communication Educators (PACE), and YABONG Philippines Inc., with support from Internews Philippines, Meta Philippines and the  UNESCO office in Jakarta, Indonesia.
Photo: Philippine MIL Summit Facebook Page