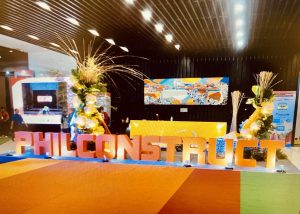 Architects, Interior Designers, Engineers, Contractors, Land Developers, among those involved in the construction industry, flocked to see the latest innovations and best products and services showcased in the PHILCONSTRUCT Mindanao 2023 exposition held at the SMX Convention Center in SM Lanang Premier last September 7-9, 2023. PHILCONSTRUCT is the largest construction trade show series in the country; and had mounted its third leg in Davao City. Just like in the previous year, it was also made accessible online through the VX Events platform.
The three-day event, well-managed by Consul Baby M. Montemayor's Konkoradans, gathered more than a thousand prominent figures in the construction industry and suppliers from all over the country to exhibit products and offer services that meet the demands of both domestic and foreign markets. Indoor and outdoor displays from exhibitors were highlighted and demonstrated the latest innovations and trends in the construction industry.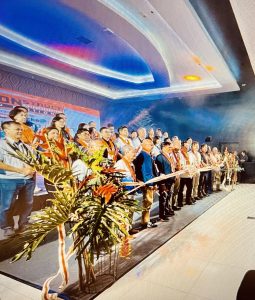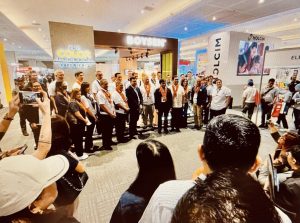 "PHILCONSTRUCT has been providing numerous opportunities for the construction industry over the years, resulting in successful projects both in the country and abroad. PHILCONSTRUCT has always prioritized Mindanao in recognition of the region's potential and the robust construction industry across all cities and provinces in the region," said Engr. Ronaldo Elepano, President of the Philippine Constructors Association (PCA).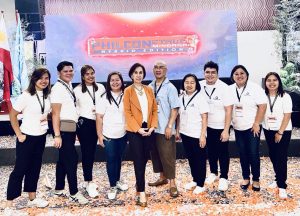 PHILCONSTRUCT has become among the most important trade shows in the construction industry; becoming a good platform for introducing the latest innovations and solutions in the field of construction. PHILCONSTRUCT Mindanao serves as a good venue for displaying various products from different participating brands and suppliers, both local and foreign. PHILCONSTRUCT Mindanao not only provides the opportunity for networking and order placements; but also facilitates educational sessions. Among the relevant lectures and workshops held this year included "Enhancing Direction Towards Climate Change Mitigation and Community Welfare" by the Philippine Green Building Initiative; "Formworks Design and Basic Calculation and Essentials of Supervisory Leadership" by the Association of Carriers and Equipment Lessors, Inc., to mention some.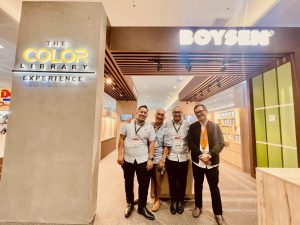 Fortunately for this year, a job fair was facilitated by the Davao Constructors Centers Association, Inc. in partnership with the Department of Labor and Employment Region XI and the Construction Industry Tripartite Council of Region XI.
Congratulations, PHILCONSTRUCT, and more power to you.