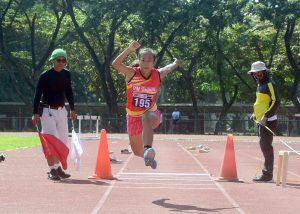 Davao City – Host University of Mindanao Davao and Surallah Kangaroo bag separate overall crowns at the close of the 2023 Davao City Athletics Open held August 26 and 27 at the UM Track Oval in Matina, this city. University of Mindanao took the overall Seniors title with its men's division winning five golds, three silvers and one bronze medal leaving past closest foes – Philippine Airforce (3 golds, 1 silver, 3 bronze) and Spectrum Runners Visayas Chapter (3 golds, 1 silver, 2 bronze). In the distaff side, UM finished with 10 golds, six silvers and one bronze on top off UM Tagum (5 golds, 4 silvers, 1 bronze) and Hagonoy Davsur Aces (1 gold, 3 bronzes).
Surallah Kangaroo brought home the overall Youth division crown with its boys division scoring seven golds and two bronzes over Del Norte Regional Sports Academy (3 golds, 3 silvers, 3 bronzes) and Sto. Tomas Track and Field Team (2 golds, 3 silvers, 3 bronzes). Its girls category settled second behind EMAR Athletics Team (8 golds, 2 silvers, 1 bronze) having seven gold and two bronze medals.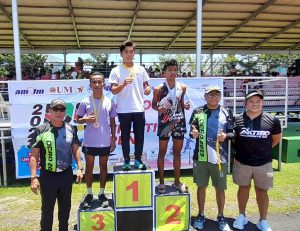 Hagonoy Davsur Aces youth girls team finished with two gold, three silver and four bronze medals. Some 400 entries from Luzon, Visayas and Mindanao took part in the two-day trackfest which featured events which comprises running, throwing and jumping categories.
Philippine Amateur Track and Field Association (PATAFA) EVP and Director Dr. Guillermo P. Torres Jr. and City Director Kenneth Sai awarded the winners with their respective medals and cash prize during the awarding ceremonies. Jon Develos