THE PHILIPPINE Statistics Authority (PSA XI) revealed that persistent printing problems caused the delay of the National IDs.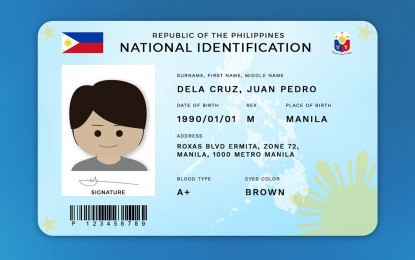 Randolph Anthony Gales, PSA XI chief statistical specialist, told TIMES on Wednesday, Aug. 30, that the Bangko Sentral ng Pilipinas (BSP), tasked to oversee the printing, is currently addressing the problem. 
"Ang printing gani ang BSP daw nag sub con sila para mapaspas, mangita silag lain mo print (The BSP is subcontracting the printing to speed up the process. They are looking at another contractor)," Gales said.
The PSA is also extending help to the BSP and the PhilPost for the delivery.
As of July 7, 2023, out of the cumulative registration of 79,988,571 (86.9 % of the 92 million target for 2023), there are only 34,719,425 delivered plastic cards.
He revealed that factors of the delay also include the crucial process of deduplication, verification, double-checking, and cross-checking.
The official stressed that the public, especially those who just had registered recently, need not worry as the process will be done in less than six months. 
He said that those who were not able to receive their physical PhilID card are encouraged to download a pdf copy of their ePhilID from the official PSA website. 
Meanwhile, the PhilSys ID can be used for application for eligibility and access to social welfare benefits, passports, driver's licenses, tax-related transactions, and employment purposes, to name a few.
Refusal to accept and recognize the PhilSys ID shall be penalized up to P500,000 in accordance with Section 19 of the R.A. 11055 or the PhilSys Act.