The National Electrification Administration (NEA) has recognized the various innovative improvements introduced and implemented by the management and Board of the New Zamboanga City Electric Cooperative (ZAMCELCO), especially in terms of its over-all performance and service to its member-consumers in providing reliable power service.
NEA Administrator Antonio "Nani" Almeda noted that ZAMCELCO has improved in its key performance-indicators (KPI) such as lowering its systems loss, increasing collection efficiency, and sound fiscal management.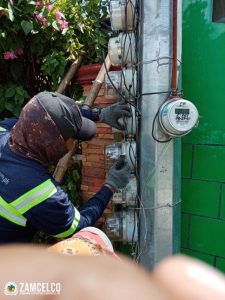 Almeda was recently in Zamboanga City to meet with ZAMCELCO's board and management to personally inspect and audit the state of affairs in the franchise territory. "The figures won't lie," Almeda said. "The figures of its key performance standard, which landed ZAMCELCO to category B. We are happy on that note. And that only proves that ZAMCELCO has been improving its key performance indicators and lots of factors have to be considered from lowering of its systems loss, other improvements need to be done, collection efficiency, ensure soundness of management with collaboration of Crown Investment and ZAMCELCO is working," he continued.
The NEA official also noted how the previous local power cooperative was ailing and nearing bankruptcy, which suddenly took a turn for the better when Crown took over ZAMCELCO in 2018 through the Investment Management Contract (IMC).
"Remember, ZAMCELCO was an ailing cooperative and the entrance of Crown and the infusion of P2.5 billion enabled ZAMCELCO address the technical deficiencies. Hopefully, it will soon be upgraded to category A," he pointed out.
Almeda also said NEA records with regards to the power rates of different cooperatives in Mindanao show that ZAMCELCO is in fact the second lowest when it comes to power rate. "Admittedly, Crown has boosted the capacity buildup of ZAMCELCO in terms of performance and service," he commented. "ZAMCELCO has gone a long way in improving its services."
Currently, ZAMCELCO has embarked on further improving its power facilities by upgrading its equipment in all substations, including the consistent training of its technical personnel. According to ZAMCELCO Chief Management Officer Rommel Agan, its engineers and technical personnel are now more professionally qualified, equipped, and empowered.
Residents are also attesting to the improved services, with some saying that the difference from before "has been felt."