In an effort to further help fellow Filipinos who belong to the marginalized sector of society, Davao Light and Power Co., Inc. (Davao Light) encourages its customers to apply and avail of the lifeline rate subsidy, with its new guidelines, as provided by Republic Act 11552.
Out of the more than 475,000 customers of Davao Light, around 65,000 are eligible to apply for the subsidy. The company started to accept applications on May 2, 2023, and will implement the new lifeline rate subsidy guidelines on September 1.
The Lifeline Rate provides a discount on electricity bills of qualified marginalized or low-income customers whose monthly electricity consumption is 100kWh or below. The subsidy is based on the discount level set by the Energy Regulatory Commission (ERC) and is applied to the generation, transmission, distribution, supply, metering, and systems loss charges only.
Under the new guidelines of Republic Act 11552 or an "An Act Extending and Enhancing the Implementation of the Lifeline rate, Amending for the Purpose, Section 73 of Republic Act No. 9136, otherwise knowns as the Electric Power Industry Reform Act of 2001," the qualified customers for the subsidy are the beneficiaries of the Pantawid Pamilyang Pilipino Program (4Ps), and those non-4Ps beneficiaries or those living below the poverty threshold established by the Philippine Statistics Authority (PSA) with certification issued by the local Social Welfare Development Office (SWDO).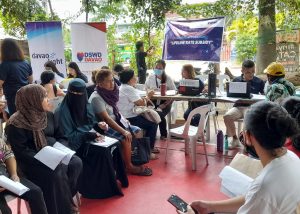 However, those living in condominium units and subdivisions unless under government housing programs; those who are under the Net Metering Program; are violators of the Anti-Pilferage Act; and those who are not in the 4Ps list of the Department of Social Welfare and Development (DSWD) and do not have a certification from the local SWDO are not qualified to avail of the subsidy.
Eligible customers will need to submit requirements and accomplish the official application form at any of the distribution utility's accredited customer service centers at NCCC Mall VP, NCCC Panacan, MS Land Bldg. in McArthur Highway, Canete Bldg. in Calinan, Panabo Rivera, or at Inson Bldg. in Sto. Tomas, Davao del Norte. The documentary requirements include the customer's recent electricity bill, valid government ID, and SWDO Certification for those non-4Ps beneficiaries.
Meanwhile, customers who are currently enjoying the lifeline rate subsidy will have to reapply to continue to receive it provided that they qualify under the new guidelines. Otherwise, the subsidy will be lifted in August.
Applications will undergo a validation process, and once confirmed, Davao Light will issue a Certification of Lifeline Coverage to the customer. The subsidy will be valid for 4Ps beneficiaries if they are included in DSWD's 4Ps list. Meanwhile, for non-4Ps beneficiaries, validity will be for 3 years from the issuance of Certification from SWDO, and they may apply for renewal two months before the expiration of their certification to the mentioned government agency.
For more information, inquiries, or concerns, customers can contact Davao Light through its 24/7 Customer Contact Service at 229-3572, 655-3572 (Panabo), 0917-864-2793, or 0920-970-1357, or through its official Facebook page. For queries relating to the implementation of RA 11552 and its Implementing Rules and Regulations, kindly contact Energy Regulatory Commission's (ERC) Lifeline Program hotline numbers: (02) 8689 5372 loc 5222 (Pasig City), (63) 905 343 2292 (Cebu City) or (63) 956 305 3313 (Davao City).