SOLDIERS under the 4th Infantry Division neutralized the top New People's Army (NPA) leader of the North Central Mindanao Regional Committee (NCMRC) in an encounter in Barangay Libertad, Gingoog City, Misamis Oriental, on July 26.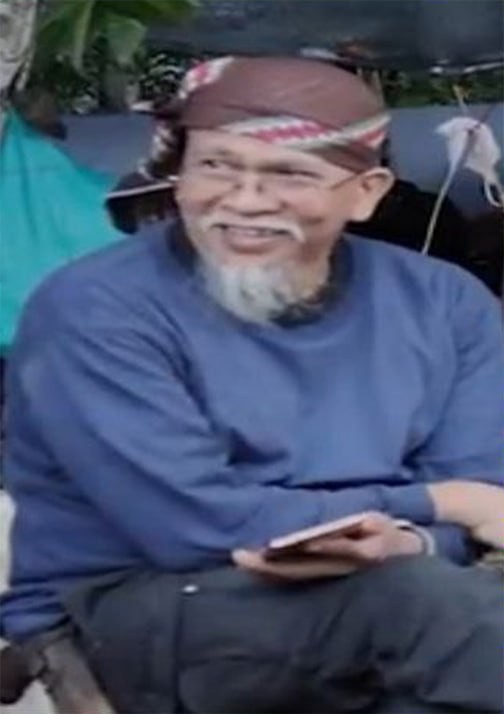 The military identified him as Dionisio Micabalo alias Muling, 61, the NCMRC secretary.
According to the report, 58th Infantry Battalion troops, under Lt. Col. Christian C Uy, clashed with more or less ten rebels for about ten minutes. The communist guerrillas reportedly belonged to the Sentro De Gravidad (SDG) MTJ Eagles of the Sub Regional Committee 1 (SRC1).
Micabalo reportedly died in the encounter.
Soldiers also recovered an AK rifle, a .22 caliber rifle, war materiel and personal belongings.
Brigadier General Adonis Ariel Orio, 402nd Infantry Brigade commander, said Micabalo was responsible for numerous atrocities and criminal activities in parts of Bukidnon, Misamis Oriental, Agusan del Norte, and Agusan del Sur.
Orio also said Micabalo, 61, a resident of Dancagan, Bukidnon, had standing warrants for rebellion, double murder with frustrated murder, multiple frustrated murder and arson, murder, and violation of RA 9851. 
He was one of the top two NPA leaders in the area, along with Myrna Sularte, alias Iyay/Imang, secretary of the North Eastern Mindanao Regional Committee (NEMRC) operating in most parts of the Caraga Region.
In a statement, Major General Jose Maria R Cuerpo II, commander of the 4ID, said Micabalo's death renders the NCRMC headless, which could weaken their rebels' resolve and hopefully surrender to the government.
"After dismantling all seven guerilla fronts under NCMRC since 2020, Micabalo is on the run, continuously evading and highly mobile to avoid capture and engagements with our troops," Cuerpo said.
"With his death, his criminal acts are stopped, and justice is served to the hundreds of innocent victims of their crimes. This is high time and an opportunity for those remaining members to lay down their weapons and embrace the path of peace, especially that our President recently issued a pronouncement to issue a proclamation granting amnesty to former rebels," he added.