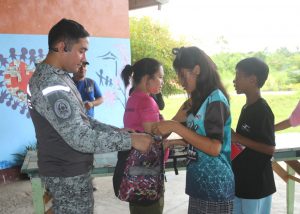 The spirit of compassion and community service shone brightly on July 22, 2023, as Tactical Operations Group 11 (TOG 11) and its partner stakeholders from Kiwanis Club of Matahum Dabaw and Philippine Councilors League of Davao del Norte organized an Outreach Activity at the Mariphil Children's Village in Brgy Nanyo, Panabo City, Davao del Norte. The event was a heartwarming display of unity and love, aimed at bringing smiles and hope to the faces of the young residents of the village.
Mariphil Children's Village is a haven for children who have been orphaned, abandoned, or neglected. Run by the Mariphil Foundation, the village provides a nurturing environment for the kids, offering them a chance to heal, grow, and build a promising future. However, the village heavily relies on the support of individuals and organizations to meet the needs of its young inhabitants.
This is where TOG 11 and its partner stakeholders stepped in, coming together to make a tangible difference in the lives of these children. The outreach activity was a culmination of weeks of planning and coordination, demonstrating the dedication and commitment of everyone involved.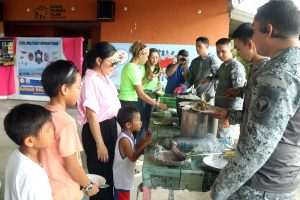 The day began with a warm welcome from the residents of the Mariphil Children's Village, who greeted the volunteers with excitement and gratitude. The children's eyes sparkled with joy as they saw the various activities and surprises lined up for them.
The event featured an array of engaging activities aimed at fostering a sense of fun and belonging. Volunteers organized games, which brought laughter and cheer to every corner of the village.
Moreover, TOG 11 and its partners recognized the importance of education and learning, as they distributed school supplies and school bags to the children. This gesture aimed to motivate and empower the kids to pursue their dreams and aspirations despite their challenging circumstances.
The highlight of the day was a sumptuous and hearty communal lunch, where everyone sat together, sharing stories and experiences. The event fostered a sense of family and camaraderie, leaving an indelible mark on the hearts of both the volunteers and the children.
1Lt. Arnold Eliezer M. Verdote PAF, the Director for Civil Military Operations (CMO) of TOG 11, expressed his heartfelt appreciation to all the partner stakeholders and volunteers for their unwavering support and dedication. He emphasized the significance of giving back to the community and highlighted the profound impact that small acts of kindness could have on the lives of these children.