THE ASSOCIATION of Disabled Persons Inc. (ADAP) cited the need to put more teeth into the law requiring establishments to improve access to people with disability. 
During an interview at Kapihan sa PIA on July 21, Armando Amancio, ADAP president, said that the enforcement of Batas Pambansa 344, which passed into law in 1981, in Davao City is "very slow."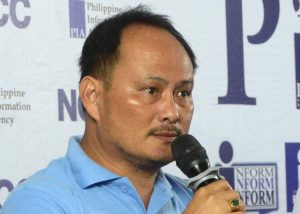 He cited the Davao City Coastal Road as an example since it has no curb cuts for people in wheelchairs or with mobility problems. 
"During our site visit, there was no cut curb provided in the coastal road, so we called the attention of the Department of Public Works and Highways (DPWH), and when we came back there, provided na siya. Pero dili jud siya smooth transition, within siya sa road, so naay mga two inches na naka-protrude and our wheelchairs, dili dayon makasaka didto sa sidewalk," Amancio said. 
Amancio said that while they thanked the DPWH's initiative, they shouldn't have reminded the government to implement the provisions outlined in the law. 
He also urged private and government establishments/ buildings to make their areas PWD-friendly by improving accessibility.
"We cannot participate in the mainstream of society if the accessibility law is not well-provided. If the establishment or government services are not accessible, the person with disability would also not be able to access the basic services, pursuant to the Act 7277, the Magna Carta of Persons with Disability," Amancio added. 
ADAP celebrated the 45th National Disability Prevention and Rehabilitation Week July 17-23, with this year's theme,  "Person with Disability, Accessibility and Rights towards the Sustainable Future Where No One is Left Behind."