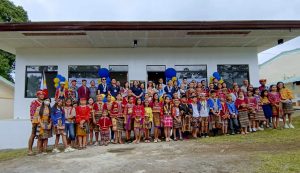 A learning center built for the Bagobo Tagabawa children of Daliaoan was inaugurated on Wednesday, July 5, inside the Quezon Elementary School in Barangay Daliaoan Plantation, Toril District, Davao City.
The project, a collaborative endeavor of the Junior Chamber International (JCI) Manila and JCI Davaoeña Daba Daba Chapter, is under the JCI Schools For Peace, a program that aims to make a positive impact on the children's lives through youth empowerment and education.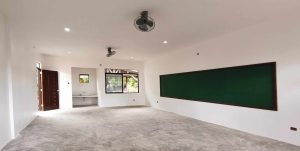 The construction of the learning center was made possible through the organization's primary sponsor, Myriam Tan Te Seng, who named the building after their late son, Pat, who once was a multi-awarded JCl leader.
The150 square meter, two-room learning center can accommodate 40 students per classroom, each equipped with its own toilet, sink and electric fans.