Davao City – JCI Davao, Inc. is proud to announce the successful culmination of "Project Breadwinner," a groundbreaking initiative aimed at empowering local businesses and fostering entrepreneurship in Davao City. The program, now in its 2nd year, has garnered remarkable achievements and left an indelible impact on the community.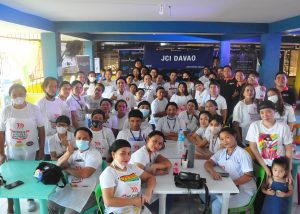 Project Breadwinner, initiated by JCI Davao, Inc. through JCI Sen. Louel Zambrano in 2022, was designed to elevate the skills and knowledge of participants in bread making and production. Through a comprehensive training program spanning 10 days, participants gained valuable insights, hands-on experience, and industry-relevant techniques. The objective was to equip them with the necessary tools and expertise to succeed in the competitive business landscape.
This year's edition of Project Breadwinner was conducted in collaboration with the esteemed Technical Education and Skills Development Authority (TESDA). By partnering with TESDA, the program was able to enhance the training curriculum, providing participants with industry-recognized certifications upon completion. The support and involvement of TESDA have further solidified the program's credibility and efficacy. Throughout the 10-day program, participants embarked on an intensive learning journey, guided by experienced mentors and industry professionals. They delved into various aspects of bread making, including dough preparation, baking techniques, quality control, and product marketing. Additionally, they received valuable insights on entrepreneurship, business management, and financial literacy, empowering them to establish and sustain successful ventures.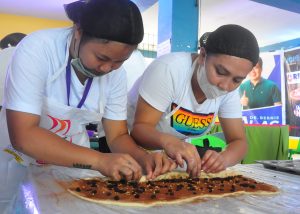 The culmination event held on Brg. 22-C, Piapi, Boulevard, marked the grand finale of Project Breadwinner. The event witnessed the presence of esteemed guests, including government officials, business leaders, and representatives from partnering organizations. Notable figures such as Davao City Councilor Bernie Al-ag graced the occasion, highlighting the significance of the program and its impact on the local economy. During the event, participants were honored with well-deserved Certificates of Completion, acknowledging their dedication and commitment to their entrepreneurial journey. The certificates, awarded by TESDA representatives, serve as a testament to their newly acquired skills and qualifications.
"We are immensely proud of the accomplishments achieved through Project Breadwinner," said this year's project chair – JCI Mem. Rom Batestil, the driving force behind this noble initiative. "It is our firm belief that by equipping individuals with the necessary skills and knowledge, we can foster a culture of entrepreneurship, strengthen local businesses, and drive economic growth in our community." Project Breadwinner stands as a symbol of collaboration and empowerment, bringing together various stakeholders, including government agencies, educational institutions, and private sector partners. It exemplifies the power of collective action in transforming lives and communities.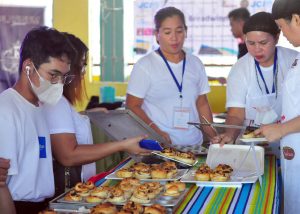 As the curtains close on this edition of Project Breadwinner, JCI Davao Inc. extends its heartfelt gratitude to all the partners, sponsors, mentors, and volunteers who made this program a resounding success. Their unwavering support and dedication have paved the way for a brighter future for aspiring entrepreneurs in Davao City. Looking ahead, JCI Davao, Inc. remains committed to nurturing local businesses and supporting aspiring entrepreneurs. With the success of Project Breadwinner serving as a catalyst, they are poised to continue spearheading impactful initiatives that drive socio-economic development and create sustainable opportunities for the community. For media inquiries or further information about Project Breadwinner, please contact: JCI Davao Inc., JCI Mem. Rom Batestil, Project Breadwinner Chairman.