INSULAR Life (InLife) Executive Chairperson Nina D. Aguas was one of the featured speakers during the recently-held 2023 ACGS (ASEAN Corporate Governance Scorecard) Workshop for Insurance Companies, sponsored by the Institute of Corporate Directors.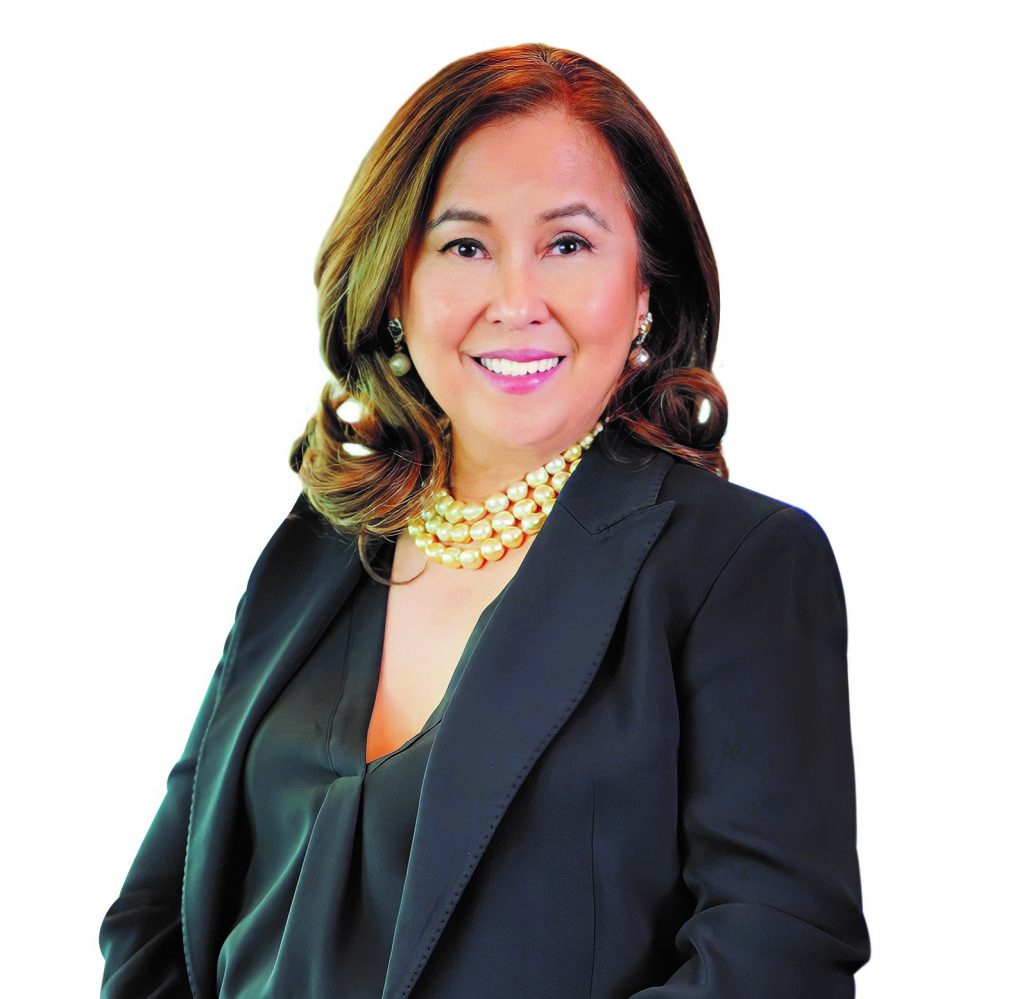 Aguas was invited to speak about InLife's corporate governance journey and best practices, where she explained how important it is for InLife, a mutual company, to maintain its stakeholders' trust.  
"As a mutual company, InLife is primarily accountable to our policyholders. As such, good corporate governance is vital to our sustainable and long-term success, and this means being mindful of our reputational and business equities. We take our fiduciary responsibilities to our policyholders very seriously.  We govern ourselves no different from publicly listed companies but perhaps a bit more."
 She shared that it's essential for the company to maintain stability on all fronts, especially during difficult periods, because customers value a company that displays integrity and keeps its promises. This is especially true for life insurance companies as they fulfill their contractual obligations when they become due, usually way into the future. "It is paramount that we remain resilient and revenue-generating to stay on course even amidst the turbulent times, and more importantly, to do so while adhering to the highest principles of corporate governance: maintaining transparency and accountability to our stakeholders at all times." 
InLife has been a recipient of the ACGS Golden Arrow Award every year since 2018. The award, given by the Institute of Corporate Directors and the Insurance Commission, speaks of InLife's strict adherence to corporate governance principles. 
 Aguas also shared how the pandemic spurred InLife to more mindful actions to address the needs of its stakeholders. For them, COVID-19 was a health, humanitarian, and economic crisis. "We provided support and assistance where we could, as much as we could, for the safety of our employees, agents, customers, and the bigger community. We then adapted quickly to the new normal, using technology and hybrid work arrangements to avoid disruption to our business, especially when our policyholders needed our services the most."
Included in InLife's corporate governance journey is its response to the most urgent environmental and social sustainability issues the world, and especially the country, faces. As a company located in the Philippines, it is more than aware of the country's vulnerability to climate change. InLife invested more than P3 billion in renewable energy and projects that aim to reduce carbon footprint and mitigate the effects of climate change and made sure these are cascaded to its employees, agency force, and other stakeholders. Meanwhile, the Insular Foundation and the InLife Sheroes Advocacy and Movement continue to help alleviate poverty, health, education, and gender inclusion concerns through their various programs.  
InLife's adherence to corporate governance and the Environmental, Social and Governance principles has helped it achieve good financial results, which the company reported during its recently-held Annual Members Meeting. It closed 2022 with a consolidated net income of P5.2 billion, up by 35% vs. P3.87 billion in 2021, while consolidated total revenues went up by 12% to P25.9 billion from P23.2 billion in 2021. Consolidated Members' Equity also went up by 18% to P50.6 billion, compared to the previous year's P42.8 billion. 
 About The Insular Life Assurance Company, Ltd.
Insular Life (InLife) is the first and largest Filipino life insurance company in the country with over 112 years of uninterrupted service. We apply over a hundred years of experience in financial protection, risk management, savings, and investment to help you make confident decisions for you and your loved ones. 
Our policyholders can be assured of being protected by a company that has an asset base of over P147 billion and net worth of P50.2 billion. We have a nationwide presence through our 55 branches all over the country, and an expanded digital footprint to serve our customers, wherever and whenever they want. Our success is anchored on the well-being and security of our policyholders and beneficiaries, employees and financial advisors, partner companies and institutions, and host communities as we exist to offer A Lifetime for Good for everyone. For more information, visit www.insularlife.com.ph. 
For Media Inquiries:
Karen L. Plata
kplata@insular.com.ph
0998 5476176